Hiring the Right Property Manager & Protecting Your Vacation Rental
As a vacation rental homeowner utilizing their property as a short-term rental, the safety and security of your home are of the utmost importance. Two of the ways you can protect your investment are purchasing the correct vacation rental home insurance and hiring the right property manager.The two of these go hand in hand – the better your property manager is and the more they care for your home and your guests, the less likely you are to have to utilize your vacation rental home insurance. Vacation rental insurance should be seen as a second line of defense, not a primary safeguard for your home.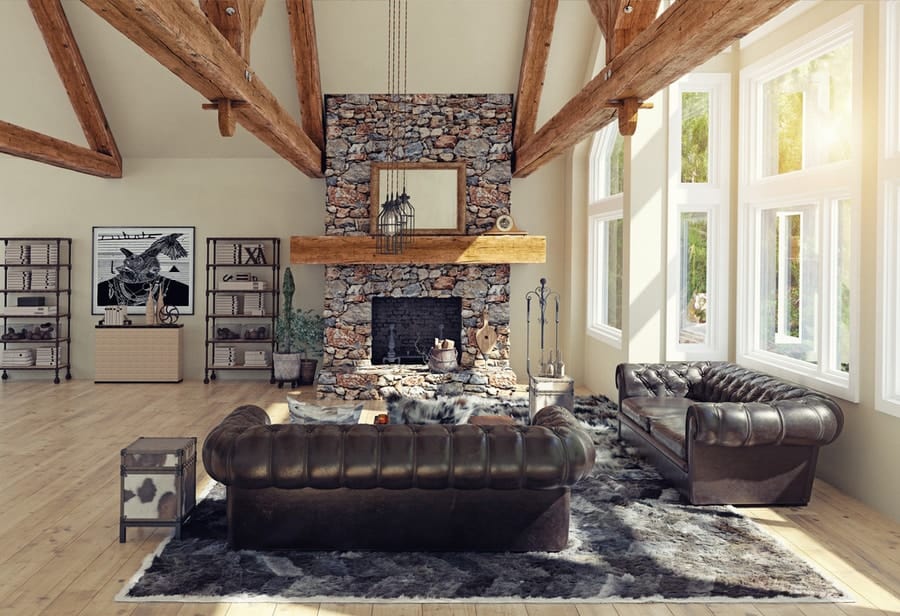 High-quality full-service vacation rental property managers, like TurnKey Vacation Rentals, care for an owner's vacation rental as though it's one of their own properties. Whether you live near your property or a few states away, property managers can provide peace of mind for owners and prevent the need to make use of their home insurance. New to vacation rental homeownership? Read TurnKey's guide to owning a vacation rental here. Here are 4 important things you'll want to make sure your property manager offers as part of their services: Secure Digital Locks | Whether you're utilizing your property as a full-time vacation rental or just a seasonal rental, you're going to have a variety of people in and out of your property at all times – guests, housekeepers, repairmen, and more. You want to have total control of who can and can't have access to your home at any given time. A secure digital lock, like the one TurnKey uses, will allow you to remotely generate unique door codes for every person who will be accessing your home and disable codes after that person should no longer have access to the property. This way, you don't have to worry about codes getting passed around or keys being duplicated, giving you total control over who is able to access your home. Guest Screening | While the majority of guests are honest travelers, some people, unfortunately, have malintent when booking a vacation rental. It's important to confirm guests are who they say they are and their intentions are transparent and respectful while they're staying at your property. Property managers have the ability to conduct more thorough screenings than a typical homeowner. From basic phone screens to more thorough bank-level security checks like IDology, which is what TurnKey uses, it's easier for property managers to access tools and take the time to conduct this important step of the booking process. The first step to protecting your home is by limiting who you allow to book it. Noise Monitoring | Every homeowner wants their guests to enjoy their stay, and feel free to express themselves in their rental – but within reason. There are some necessary limits in place to ensure all guests are good neighbors, including capping noise levels. Having a discreet noise monitoring – not recording – device present in the rental can help detect when noise levels reach concerning levels, which can bring attention to any issues at the home. More often than not, noise decibels skyrocketing can be indicative of guests throwing a party, which could lead to home damage or violations of a local ordinance. Property managers can set different thresholds for what noise levels are reason to check in based on home occupancy and time of day and stop any situations before they get out of hand, protecting your rental. Local Teams| One of the biggest struggles homeowners face when living in different city than their vacation rental propertyis being able to be present at the home whenever necessary – making home repairs, ensuring guests are fully taken care of, building relationships with neighbors, etc. Hiring a property manager that has a local team to be there for you when you can't is crucial to keeping your home in pristine shape and prevent any situations from getting out of hand. Local teams can not only respond to guest needs, like repairs and supplies, but can step in if anything at the home gets out of hand, speak up in community discussions, and help you navigate vacation rental property ownership. While securing the appropriate vacation rental insurance coverage for your rental is crucial, hiring the right full-service vacation rental property manager for your home can be the barrier to ever needing to make use of your policy.
Guest Writer: Brittany Shulman, TurnKey Vacation Rentals
Quote Your Short-Term Vacation Rental Today
Interested in a policy to protect you and your business from liability and damage claims? Proper Insurance leads the Nation in short-term rental insurance, with over 100,000 policies written in all 50 states. Backed by Lloyd's of London and exclusive endorsements from vacation rental leaders such as HomeAway and Vrbo, Proper Insurance is built on world-class insurance coverage.
Proper's policy covers vacation homes, townhouses, condos, duplexes, cabins, cottages, apartments, and more. With expert vacation rental underwriters, we can tailor a policy specific to your short-term rental property.