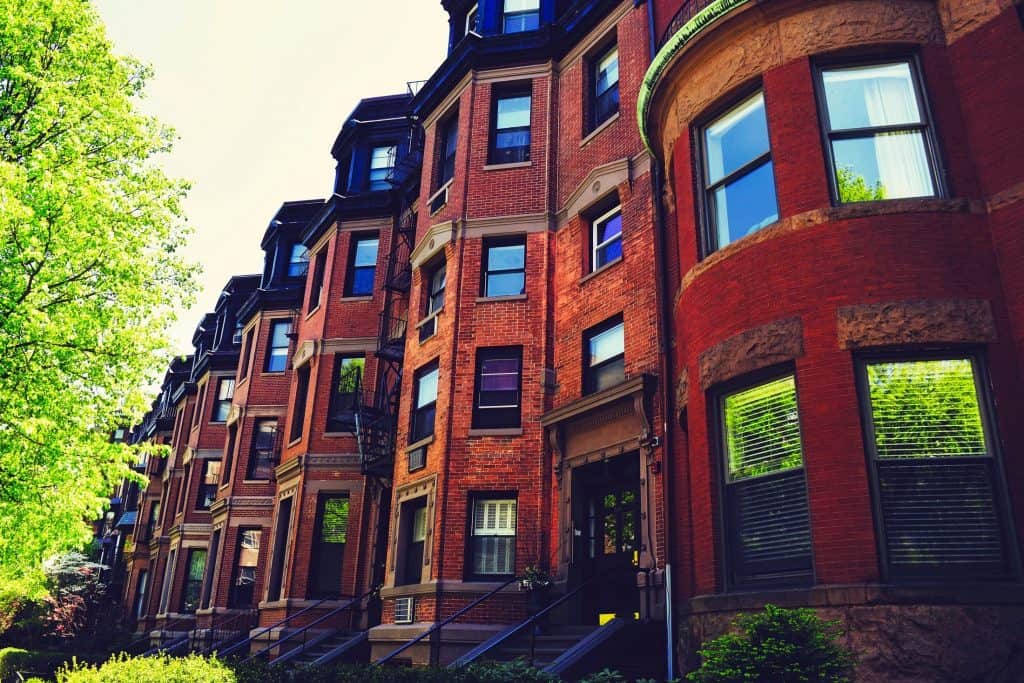 Massachusetts took a big stance on Airbnb & Insurance this December when Governor Charlie Baker signed a new Act regulating short-term rentals.  Essentially, the new law is treating short-term rentals the same as hotels and not only requires taxation but requires owners/operators to carry a minimum of $1,000,000 in liability insurance.   Here is a copy of the Massachusetts Airbnb Insurance Law.
Proper Insurance® foresaw this type of overbearing regulation years ago, and this the reason we developed a specialty insurance policy for Airbnb and short-term rental property owners.  In truth, this type of regulation is a good thing as 90% of Airbnb & VRBO Host's do not carry the appropriate property or liability insurance.  We encourage you to take 5 minutes and get a quote.  Proper is the largest insurer of short-term vacation rentals in the U.S. and insures Airbnb and VRBO's in all 50 states.
Is Commercial Insurance Really Needed for Airbnb Hosts's & Short-Term Rental Owners?
In short "YES".  When you collect payment in exchange for the rental of your property for less than 30 days, this is typically considered a "business or commercial activity".  If you think about it, guests are booking your property versus booking a hotel, so you are competing with hotels.  This is business.  Standard homeowner's and landlord insurance policies specifically exclude "business or commercial activity".  The legislators in Massachusetts clearly understand this and specifically addresses it with strict language int he new law.
My Agent Told Me I'm Covered Because I Have A Home-Sharing Endorsement
Home-Sharing endorsements offered by large domestic insurance carriers are very limited in scope.  You still carry a homeowner's insurance policy that has an endorsement for +/- $50, that typically offers $10,000 in coverage in relation to home-sharing activities.  Such as coverage for personal property of your guests, etc.  These endorsements do not meet the requirements in the new Massachusetts law.  Insurance is complicated and this is one of the reason's the Governor signed the law in the first place.  Let's take a closer look at some of the language in the law:
Section (b), An operator shall maintain liability insurance of not less than $1,000,000 to cover each short-term rental:  A standard homeowner's insurance policy carries $300,000 in personal liability, so the limit would not suffice.  Most carriers allow you to increase the base limit to $500,000, which also would not suffice.  This would leave you with the option to purchase a $1,000,000 personal umbrella, however, as we explained earlier, personal liability or homeowner's insurance excludes business activity so it likely does you no good.  The Massachusetts legislature understood this as well, so they put in additional language to make sure you getting the appropriate coverage.
Section (f), An operator who intends to operate a short-term rental shall provide notice to any insurer that writes a homeowners or renters insurance policy for the property where such short-term rental is to be located of the operator's intent to operate such short-term rental:  By providing notice to the insurer, you are in essence officially letting them know you are operating a short-term rental.  Most insurers at that point would not be foolish enough to issue you a $1,000,000 personal umbrella as they have not appropriately underwritten the risk.  The underwriting rule applies here, in which, if it's not being underwritten, then it's likely not covered.  For example, let's assume you have a hot tub or sauna at your Airbnb and it's available for guest use.  Don't you think the insurance underwriter would want to know if you treat your hot tub with chemicals, or how old the sauna was?  Or for that matter, how often your property is rented and how many guests do you allow per stay?  How about stairs, railings, decks, lighting and so on.
Many Airbnb & VRBO property owners are upset with the new Massachusetts law, but in time, I think they will see it's good legislation and an insurance requirement may be the best thing that ever happened!