Rental House Insurance
Have you decided to rent your vacation property out as a short-term space? Are you questioning what is the best property insurance to use? There are many policies on the market that offer rental house insurance. However, many homeowner's policies deny coverage of short-term rental properties. And, many landlord insurance policies or rental property insurance do not provide comprehensive coverage for short term rentals.
For example, when you find a long-term tenant for your home and they sign a lease agreement, they accept responsibility for the care and safekeeping of their home. If they slip and fall on a freshly mopped floor, are you liable? No, the cleanliness of their home is their responsibility. However, if a tenant of a short-term rental space slips and falls on wet floors it is in their legal right to file a claim. That is because short-term rental properties are classified as small businesses.
Proper is the most comprehensive home insurance for short-term rental properties. Our plan is designed to replace your existing coverage, not just supplement it. We combine components of commercial, personal, tenant, and unoccupied insurance, and then we add coverage for your property, contents, business income, and liability. We recognize how coverage is complicated and overwhelming. Our team of expert advisors has specialized knowledge to help you tailor fit the needs of your liability coverage.
Rental House Insurance For A Rental Property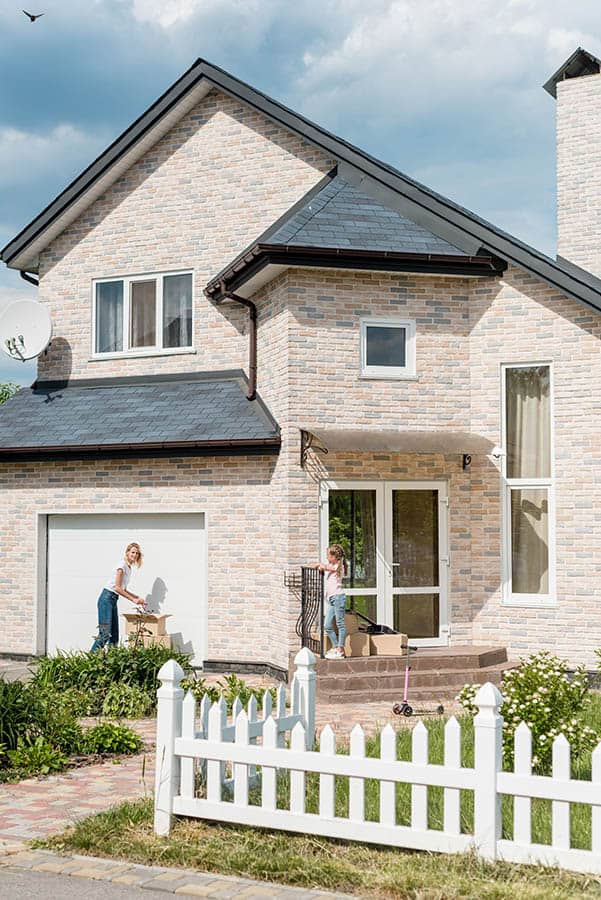 Homeowners insurance for a rental property can be complicated. Studies show that 95% of hosts on peer-to-peer vacation hosting platforms rely on their homeowner's insurance without seeking additional coverage. But most homeowner's policies have occupancy restrictions and deny coverage for short-term rental properties. Without additional coverage, property owners might be violating city ordinances.
Proper Insurance was designed with short-term stay vacation properties in mind. We evaluated the specific risks of vacation properties and put safeguards in place. Our 'all-risk coverage' goes above and beyond any other policy on the market. You choose the limit on damages covered. That means furniture, electronics, clothes, pools, and hot tubs are protected. Damages caused by theft, vandalism, fire, and any other harmful event are covered no matter how your space is being used or not used.
Most people who decide to host their home on a peer-to-peer vacation rental platform are new to the industry and need guidance. Our very knowledgeable staff members are skillfully trained in helping clients custom fit their insurance to meet their needs. We have over thirty thousand policies written in all fifty states. Don't leave your business and your family vulnerable to property damage and liability claims. Call today for a five-minute consultation and quote.
Rental Property Home Insurance
Unlike long-term rentals, most short-term vacation rentals serve multiple purposes. They are rented to travelers for a quick vacation. They provide accommodations for international tenants who need semi-permanent housing for longer than thirty days. Sometimes they are offered to friends and family to be guests without a charge. The owner may want to stay for a few months, or they may sit unoccupied for some time. Vacation properties are meant to add a level of freedom and flexibility. But, each one of these situations requires different types of insurance coverage.
Finding the right home coverage is complicated for short-term vacation properties. Plus, many property owners are new to the business.
They are learning how to set rental rates, calculate marginal costs, advertise for new tenants, resolve disputes, and maintain the safety and upkeep of the property. Our experts are skillfully trained to set your mind at ease and advise you to tailor fit insurance to meet your specific needs.
Rental Property:

Insurance Cost
Vacation property protection insurance policy are often supplemental plans. Therefore, they are additional expenses beyond your typical homeowners insurance. And, many policies require that to reduce the cost of rental insurance, you must agree to long-term rental agreements only. Property insurance which includes short-term agreements can be quite costly.
Property insurance coverage plans often evaluate short-term rentals as 'high risk.' Because of the high traffic involved in short-term properties, and the liabilities which can arise, many insurance companies avoid or even deny coverage.
Proper Insurance has evaluated the risks involved with vacation properties and tailor-fit our policy to specifically meet the needs of vacation home clients. We replace your existing insurance policy protection so that your homeowners insurance and your business insurance is included in one conclusive plan. We are second to none in the industry for providing comprehensive coverage. All of our clients receive more coverage. That means there is no gap in their policies, and they get one landlord insurance coverage policy.
Don't sign on with an insurance provider who evaluates you as 'high risk.' Join Proper Insurance whose sole purpose is to meet the needs of short-term rental clients.