How Airbnb® Liability Insurance Helps You as a Landlord
The rental industry has seen much change over the years. Nowadays, you can easily rent your home out using services like Airbnb with just a few clicks of the mouse. But make no mistake – renting out your home is a business activity and it's subject to regulations just like any business. And in certain states, it is legally required that you maintain a commercial insurance plan that is appropriate for your rental. That means if you're relying on your homeowner's insurance or the Airbnb Host Protection for your rental, you could be violating your state's law.
An Airbnb Liability Insurance Policy Helps Your Property Stay Safe
Airbnb offers specific types of policies to both renters and landlords, and they are great to have as backups. However, those policies have some pretty wide loopholes. If you do not have a commercial, or better yet, a specific Airbnb liability insurance policy in place, those loopholes are going to cost you a lot. If your guest were to be injured while at your rental, you are typically responsible for the bill. Without proper coverage, you'll likely have to pay their costs out of your own pocket. Is that a bill you can afford?
Commercial Liability Insurance is a Legal Requirement in Some Cities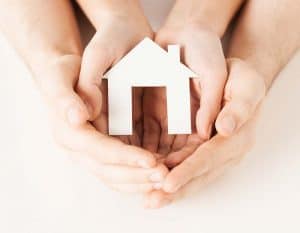 Liability insurance for Airbnb® and other rental platforms isn't just a good idea – it's a legal requirement in some places. Many cities are now adopting new regulation that requires property owners to maintain a minimum amount of liability coverage before listing their home up for rent. If you don't have adequate coverage then you could be violating the law.
To stay compliant, be sure to check your state, city, and local county's laws on short-term rentals. Even if your state doesn't require liability coverage, it's a good idea to sign up for coverage before you rent out your home. If a guest damages your property or files a lawsuit against you, liability coverage can help protect your assets.
Your Liability Needs to Be Covered When Renting on Airbnb
The "insurance liability" you automatically get through Airbnb is not fully published, and what is published shows more exclusions than inclusions. Should you become legally liable for the injury of an Airbnb guest, there is no guarantee it would respond at all. Don't take the chance of an Airbnb guest getting injured at your property, and you not having Airbnb insurance liability coverage. Proper Insurance® can help get you set up with all the insurance you need to protect yourself before your next Airbnb rental!
Airbnb Insurance for Liability Also Leaves You Exposed
In addition to the Host Guarantee, Airbnb also offers a free liability coverage plan called Host Protection Insurance. While this is plan is designed to help protect hosts from liability issues, there are holes in the coverage that could lead to problem if a claim is filed for an uncovered event.
For example, physical and sexual assault are two very real and very serious concerns. Did you know that you could be held liable if your guest is assaulted during their stay, even if it's not your fault? And unfortunately, if you only had the Host Protection Insurance, then you'd be left to defend yourself as assault falls under one of the exemptions.
And don't think about falling back on your homeowner's insurance either. Home insurers do not cover rental situations and will even terminate your coverage if they find out you listed your property on Airbnb!
So, what's the solution?
Simple: if you plan on renting out your property, make sure you purchase a comprehensive Airbnb insurance plan before listing your property up for rent.
One such comprehensive plan is Proper Insurance – an all-inclusive coverage designed to replace your homeowner's insurance and act as your primary protection against property damage, liability issues, and more. Contact us today for a free quote.