MEET OUR SUPER AGENTS
Since 2014, Proper Insurance has specialized in short-term vacation rental insurance. This is all we do. But insurance is complicated and in order to help you find the best solution for your investment, we have invested in the best agents in the industry. Proper agents aren't just your average insurance agent, they're the most educated group in the space. They've written every type of home and seen some of the oddest and most amazing vacation rentals imaginable.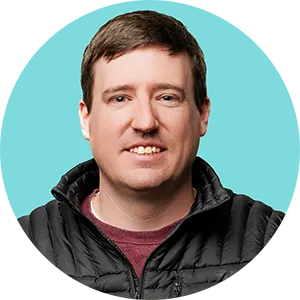 Nicholas Massey, Director of Sales
Hailing from a dynamic background in the insurance industry, Nick brings a wide scope of experience to the short-term rental insurance market. With over six years at Proper Insurance, Nick has developed and managed a seamless consultation and education operation with a staff of highly trained agents focusing on demystifying the confusion involved with insuring vacation rentals. Working at Proper, Nick loves listening to stories from clients who have built a successful short-term rental business and helping them elevate their business through efficient risk management. Residing in Bozeman, MT with his wife and two kids, you can find them enjoying just about every outdoor activity from snowmobiling to fishing, and waking up to the best views you can imagine.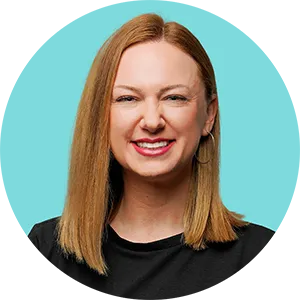 Ashley Haley
Ashley resides in Texas with her husband and two dogs.  She loves floating in the rivers, going to comedy shows, and eating the spiciest food Texas has to offer! As one of the founding Account Representatives for Proper Insurance, she is highly knowledgeable when it comes to vacation rental insurance.  Working at Proper, Ashley looks forward to interacting with clients around the nation while daydreaming about their stunning homes.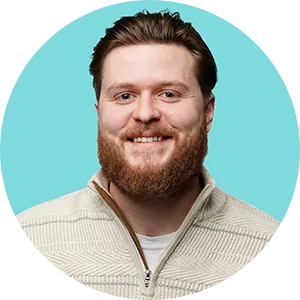 Ben Smith
Upon graduating Montana State University, Ben realized that he wasn't ready to leave Bozeman with the stunning scenery and wildlife right outside the door.  In the summers you can find him hiking, fishing, hunting, rafting and anything else outdoors.   When not adventuring Ben enjoys an early morning workout leaving him energized to assist and educate people on short-term rental insurance.  So far, his favorite house to insure was a multimillion-dollar house on the water with a basketball/tennis court, pool, AND an arcade room, aka Ben discovered his dream house that day.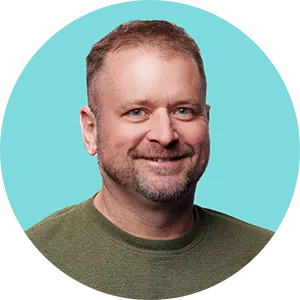 Bob Bradley
Previously as an international tour guide, having traveled extensively through over 50 countries, and living all over the world, Bob has experienced many different cultures and natural wonders of the world. Long after his international ventures, Bob realized that his home was in Bozeman, MT. He couldn't resist everything the mountains have to offer and have the convenience to take his motorcycle out for weekend rides throughout the nearby stunning national parks. With many years at Proper Insurance, he loves working with colleagues who share his love for the outdoors and laughing with clients to ease the overwhelming feeling that insurance holds.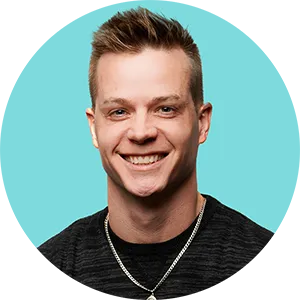 Cade Bachman
Starting with Proper Insurance from the beginning, you can expect Cade to know the in-and-outs of just about anything short-term rental insurance.  He strives to help clients solve their problems and set their business up for success whether they have properties in the STR hot market of Scottsdale, AZ or the beautiful mountains of Northern GA.  Living in Bozeman for over two decades, Cade never gets tired of the drastic changes in season and the clean mountain air.  During the cold winter months, he spends his days building snowmen with his two little girls, skiing, or staying in and making a fire.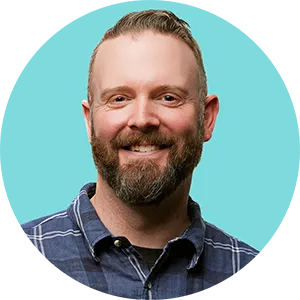 Dan Hornacek
In 2018, Dan moved from Northern Michigan to Montana, looking for a change of pace and wanting to live near the mountains. He loves to hunt, fish, and spend time with his wife and two kids exploring new places. Previously working in the landscape industry, Dan made the switch to vacation rental insurance. Now, he spends his day enjoying interactions with clients, whether it's hearing all their different stories or how they came about short-term renting, as well as getting cool ideas for his own home décor.
Dayn Holbrook
Dayn has been a resident of Bozeman since he was five years old, and he's loved everything about Montana ever since. He comes to Proper Insurance with over a decade of experience in the automotive sales and finance industry, including experience at the RV Center of Montana, where he started the Finance and Insurance department. Dayn's expertise in business is matched only by his passion for animals. He comes from a family of animal lovers, who own a range of pets including a bearded dragon, a leopard gecko, three cockatiels, and nine tarantulas! At Proper Insurance, Dayn enjoys building relationships with clients and appreciates the creativity that goes into each unique vacation rental.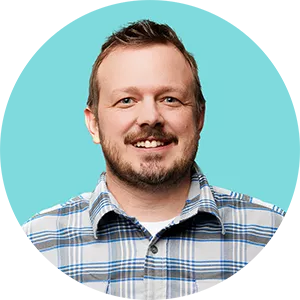 Ian Smith
Before settling down in Bozeman, Ian was a professional chef cooking for his icons like Muhammad Ali (yes, THE Muhammad Ali!). As one of the founding agents at Proper Insurance, he is highly educated when it comes to short-term rental insurance. He loves hearing nothing more than how people have been successful, as well as building relationships on a national level. Born and raised in Bozeman, he knows all the best spots when it comes to camping with his family along the river or where the best sledding hills are during the winter months.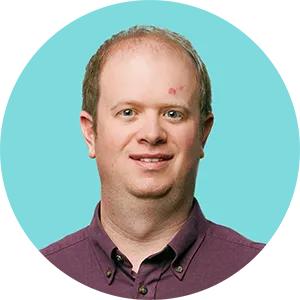 Jacob Dolan
Jacob is an avid music listener of all kinds and attends many concerts. It's safe to say he is a fan of travel and live music. In 2013, Jacob made the move from Missoula to Bozeman, looking to start his family, which now consists of his wife, two kids, and their pets. In the winter, you can find them cross-country skiing on all the trails possible. After an early morning workout, Jacob is ready to connect with clients, explaining the considerations they should take into account when trying to protect their business. Seeing all the unique amenities that people provide at their rentals, especially the homes near Disney World, is his favorite part about working in this industry.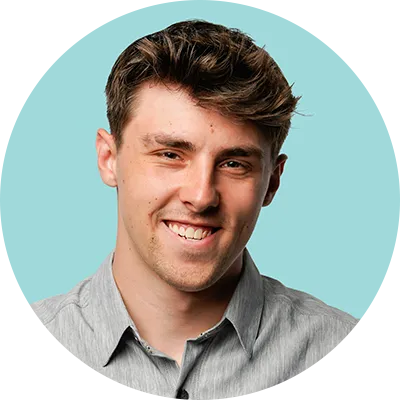 James Holen
Working at Proper Insurance and interacting with clients, James enjoys seeing all the architecturally unique homes that people have built and the story behind the home.  After moving from Minnesota to Montana, he fell in love with the people and the mountains.  When not working James enjoys acting classes, running, and hanging out with friends.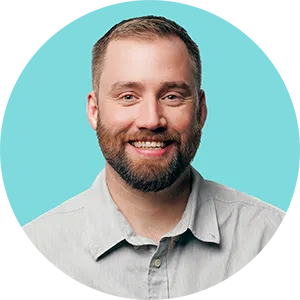 Jeff Heggem
Growing up in Helena, Jeff made the move to Bozeman, MT for college and has been here ever since. Whether it's fly fishing on the river, spending time with his wife and daughter or breaking out some Brazilian Jiu Jitsu moves, Jeff enjoys everything this town has to offer. As a short-term rental insurance expert, he enjoys interacting with all the walks of life listening to their short-term rental journey and seeing all the different locations of properties. Someday he hopes to own his own vacation rental property in the Florida Keys and live that Jimmy Buffet life.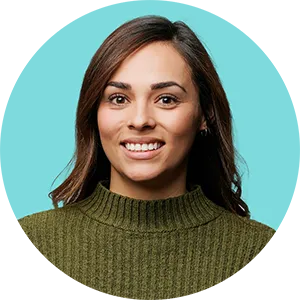 Jenny Garcia-Perez
Recently moving to Montana from Nevada, Jenny discovered it's impossible not to enjoy the beautiful outdoors. She enjoys skiing the slopes at Bridger Bowl or rock climbing soaking up as much sun as she can. Whether it's congratulating her clients on closing their homes or wishing them a happy birthday, she loves the opportunity to get to know the person on the other end of the phone.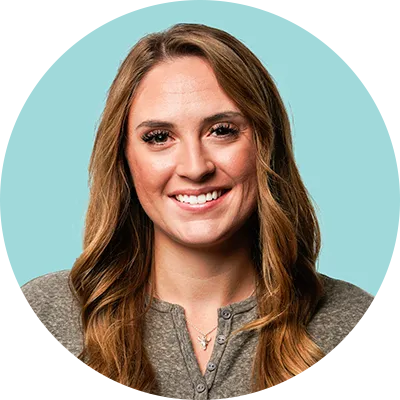 Jessica Hays
Upon graduating from Montana State University, Jessica started with Proper Insurance and now enjoys getting to know her clients and hearing about how they entered the vacation rental industry.  As a born and raised Montanan, she will always appreciate the wide-open spaces and beautiful mountains that surround her.  Outside of work, you can find Jessica spending time with her siblings and friends outdoors, whether it's golfing, going to rodeos, or skiing during the winter months.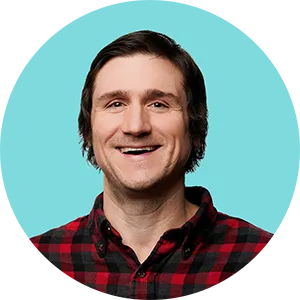 Jordan Jarosky
Moving from Chicago to Bozeman, Jordan was ready to escape the busy city life and appreciate the natural beauty and resources that Montana has to offer. Jordan enjoys spending his time with his three kids, playing outdoor music gigs with his band, mountain biking and other outdoor adventures Montana has to offer. Working at Proper Insurance, he likes connecting with clients that are excited to learn about insurance and become educated about the exposures of short-term renting. He believes that there's nothing better than connecting with a client when they have an "ah-ha" moment and truly understand the value Proper brings.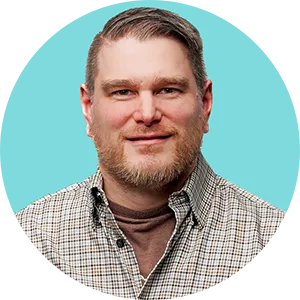 Mike Wolf
Moving to Montana in 2009, Mike was ready for a change of pace and what's better than the hiking, camping, hunting and national parks that Montana has to offer. Outside of work you can find him spending time with his wife and 3 girls, playing hockey and adventuring outdoors. Mike enjoys helping clients understand how to best protect their business and future in an uncertain world. Some of his favorite places to insure are the gorgeous cabins in North Georgia and the beach house in Florida.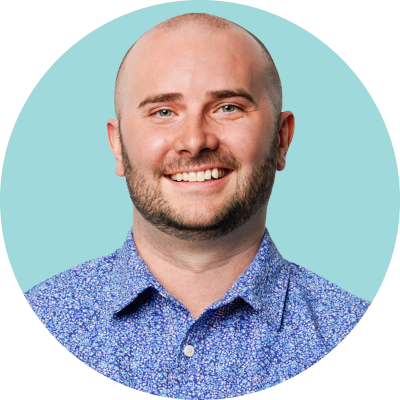 Nason Wheeler
Nason is a Bozeman native and a proud graduate of Montana State University. If he were to own a Short-term rental anywhere in the world, it would be in Miami, where he lived for five years and fell in love with the music, weather, and food. At Proper Insurance, Nason enjoys connecting with people from all backgrounds and seeing the diverse architecture of vacation rentals. He also appreciates the teamwork and collaboration among his colleagues. In his free time, Nason enjoys practicing meditation and yoga, spending time with his fiancé, their two cats, Ham, and Beans, and gathering with friends and family.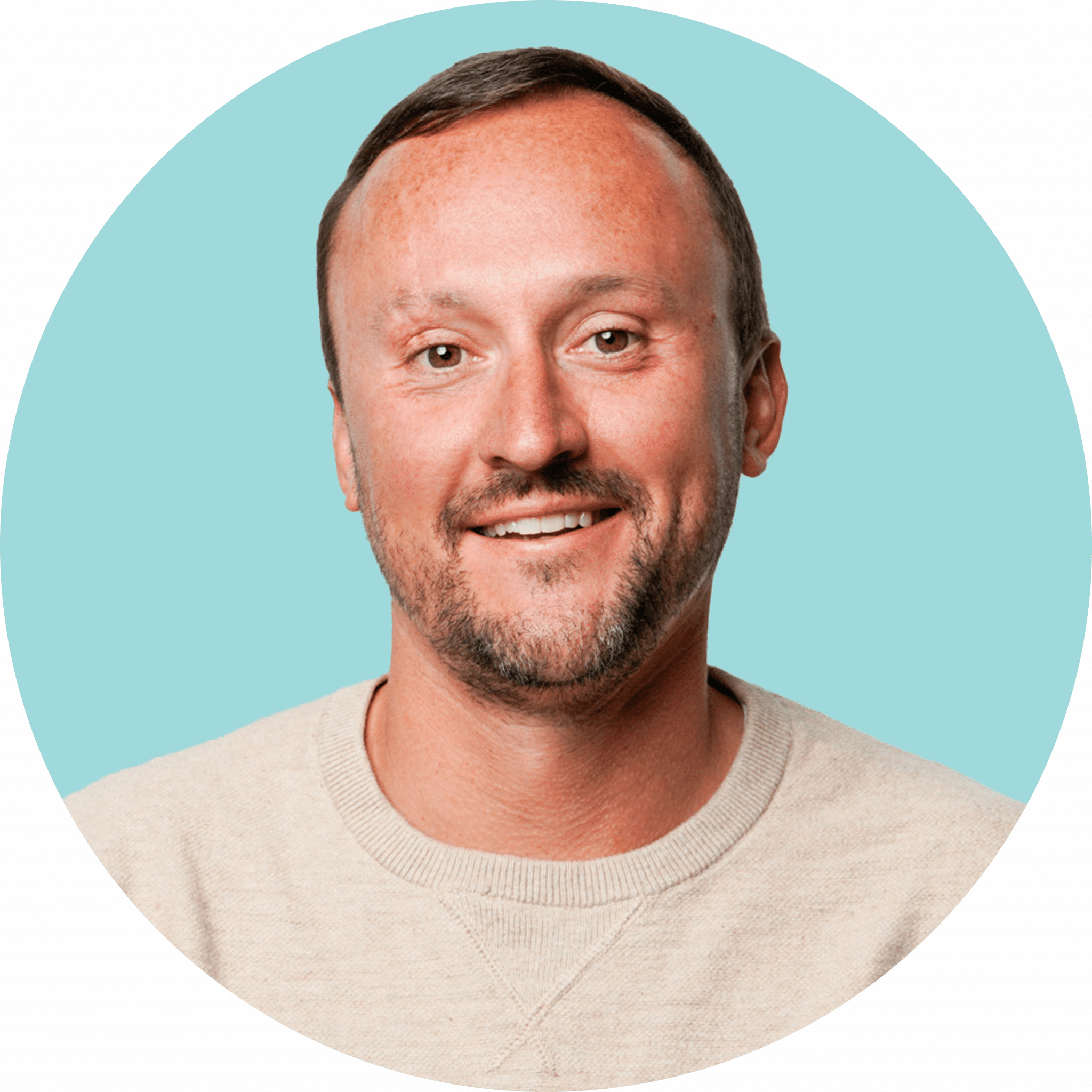 Paul Suit
Paul has been a long-time resident of Bozeman and has been long-term renting here since 2008. He attended Montana State University and started his sales career as a regional sales representative for Spokane Produce, helping to feed students and military personnel. Paul enjoys spending his free time exploring the natural beauty of Bozeman through outdoor activities like hiking, running, and spending time outdoors with friends and family. He also has a passion for travel and finds San Diego to be a favorite destination due to its pleasant weather. At Proper Insurance, Paul takes pride in providing personalized service to all clients, ensuring that all their unique insurance needs are met.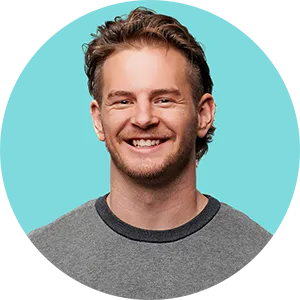 Payton Voss
Whether it's snowmobiling in the winter months or dirt biking in the summer, Payton is always exploring the mountains that Montana has to offer any chance he gets. After graduating from Montana State University, he began his career at Proper Insurance, turning him into the insurance expert he is today. Talking to clients, he enjoys learning about all the different properties and investment opportunities people have experienced.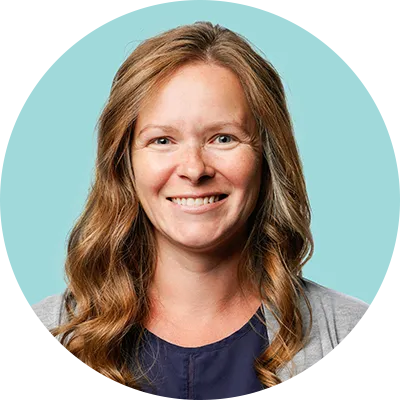 Rikki Vallance
Moving from Eastern Washington to Montana over a decade ago, Rikki is still taken away by everything that this state has to offer.  Rikki enjoys spending the weekend with her family, fishing, cooking, and adventuring in the outdoors. Working at Proper Insurance, she loves to see the creative house projects, before & after homes, and learn about all the places that she would want to travel to someday. Rikki aims to provide excellent customer service for homeowners in search of insurance to provide them with the right solution depending on their needs.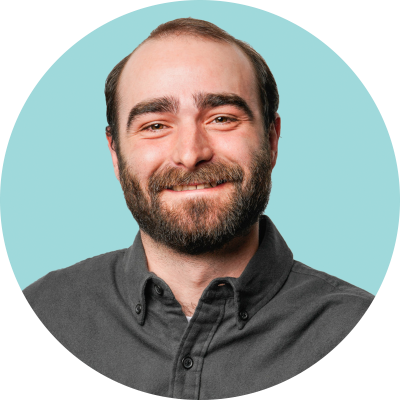 Sam Carlisle
Sam is an avid traveler and has a passion for exploring new places. He traveled extensively throughout South America before moving to Bozeman in 2016. Sam quickly fell in love with the mountains, fishing, hiking, snowboarding, and all the outdoor activities that Montana has to offer. At Proper Insurance, Sam enjoys talking to hosts who are new to the short-term rental game and educating them on the importance of proper coverage.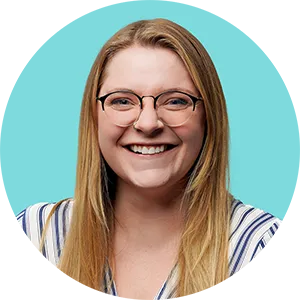 Taylor Stults
Taylor is an avid yogi and traveler. She enjoys spending her summers hiking and camping in the nearby mountains with her American Shepard, Cedar, and whippet, Buttercup. Taylor is an expert when it comes to short-term rental insurance. She was recently promoted to the Sales Staff Trainer and is providing great knowledge to the team. She loves being able to educate clients on the types of insurance in our industry and what coverages are needed when operating a short-term rental business. After looking at the client's beautiful houses all day, you can find her daydreaming about her own dream home.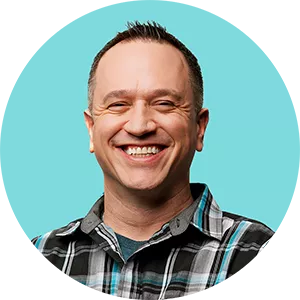 Tim Lazarewicz
With over a decade in the insurance industry and almost half spent with Proper Insurance, Tim is a highly educated insurance professional striving to give clients a solid product for their vacation rentals that'll protect them and their assets. After looking at vacation rentals all day, Tim loves to make future travel plans with his wife, in hopes of finding a rental with a pool. After 30 years in Bozeman, MT the great outdoors and hunting that Montana has to offer will be keeping him around for many more years to come.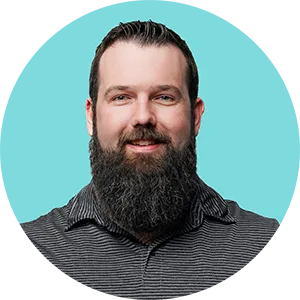 Wyatt Kemp
Working in the vacation rental insurance industry, Wyatt enjoys assisting clients who are new to the industry and ensuring that they understand the coverage that is needed to protect their new business.   One of his favorite homes to insure was a vacation rental in Texas that had a pool table room and a lounge with stunning décor.  Living in the great state of Montana, you can find Wyatt and his family snowshoeing to the remote lakes and frozen waterfalls during the winter months.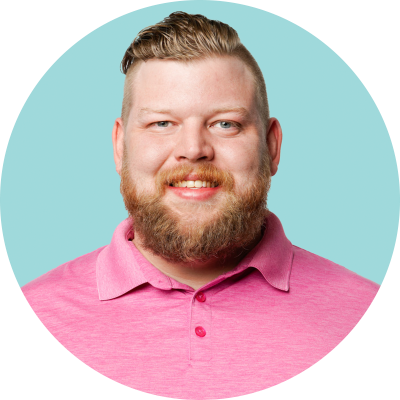 Zach Tate
Zach is originally from Alabama, and he quickly fell in love with Montana's cool climate and scenic mountains. He moved to Montana in 2012 to work as a chef at the Old Faithful Inn in Yellowstone National Park, where he met his wife during the summer. In his free time, Zach experiments with recipes on his Traeger grill, plays guitar, and enjoys golfing and other outdoor activities. He especially loves taking his kids up to the mountains for a campfire and spending quality time with his family. At Proper Insurance, Zach enjoys educating clients who are excited to learn about short-term rental coverage.