Vacation Rental Insurance
Vacation rental insurance from Proper is comprehensive coverage designed to entirely replace your current homeowners or landlord insurance policy. With the exclusive endorsement of Vrbo®, the support of Lloyd's of London, it's no surprise Proper leads the nation in insurance for vacation rental property owners. With 100,000+ policies written in all 50 states, Proper's coverage is unmatched in the vacation rental industry.
What Is Vacation Rental Insurance?
Most vacation rental properties have both commercial and personal use. They are often used personally by the owner or family, and then regularly rented as short-term vacation rental as well. There may even be times when the property is unoccupied. Add up the multi-use of the property and you have big gaps in insurance coverage.
The Proper vacation rental insurance policy is essentially three policies in one. It has components of a homeowners policy, coverage's found in a landlord policy, and the foundation of a commercial business policy. Because of our trademarked vacation rental endorsements we can claim the title as the most comprehensive vacation rental insurance policy available on the market.
Proper Insurance® Coverage Highlights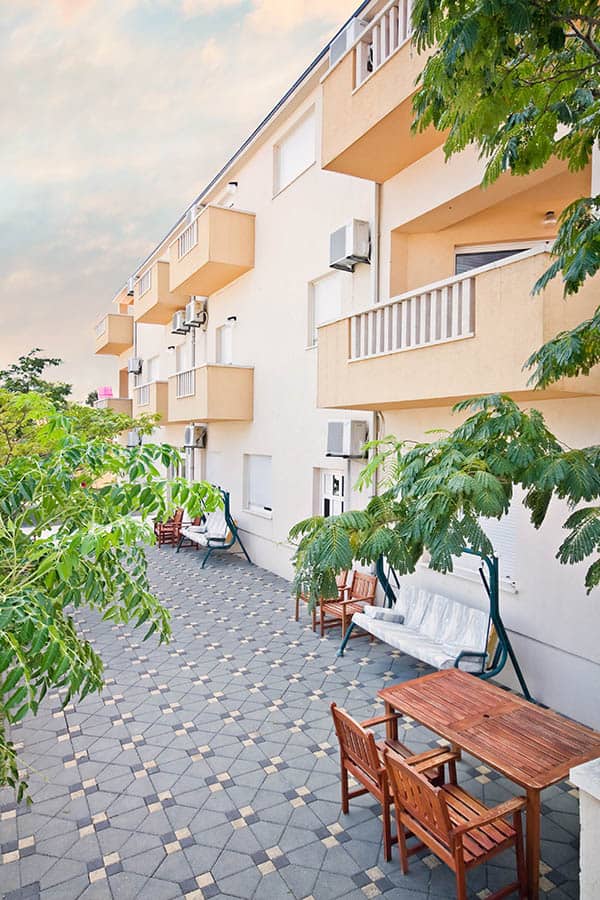 Commercial Package Policy: coverage for building, contents, income and liability.
Building & Contents: special cause of loss (all-risk) with replacement cost valuation (new for old)
Liability: $1,000,000 of commercial general liability per occurrence with a $2,000,000 per occurrence option
Income: actual loss sustained business income coverage with no time limit
Liability coverage extended over amenities such as pools, hot tubs, bicycles, small watercraft + more
No limit on damage caused by a renter including theft, vandalism, and other intentional acts
Underwritten by Lloyd's of London, AM Best's Rated A
The best thing about Proper's policy is it's not supplemental coverage to what you currently carry. Riders and endorsements are broad enough to fully insure all the exposures of a vacation rental home. You have to think about damage from a guest, theft, vandalism, fire, wind, hail, broken water pipes, back up of sewers and drains, glass breakage, collapse, and that's just a few property coverages.
Commercial Vs Personal Liability For Vacation Rentals
The single biggest misunderstanding with vacation rental insurance is the difference between personal liability insurance and commercial liability insurance. Both these coverage's protect the insured against "bodily injury" or "property damage" they may be found legally liable for. However, one is for your personal life, hence the name personal liability, and one is for your business life, hence the name commercial liability.
All homeowners insurance policies carry personal liability, as they should because every homeowner needs this coverage for their personal affairs. What if a friend came over for dinner and slipped in your driveway and was injured? This was in relation to a personal matter and your personal liability should defend and protect you.
But what if a short-term vacation rental guest slips in your driveway and claims you liable? Well, this is the $1,000,000 question so many vacation rental owners have to ask themselves. The short answer is "no", because this slip and fall was in relation to a business activity. Vacation rentals are no different than hotels and commercial liability is needed for business transactions. Even if you have an endorsement to your policy, insurance carriers can and do still deny claims based on the frequency or term "occasional". If it's determined you "regularly" rent your vacation rental on a short-term basis, then you are beyond the scope of "occasional" and no coverage exists.
Commercial Homeowners Insurance

For Vacation Rentals
Homeowners and landlord insurance policies exclude "commercial activity", which means any property or liability claim could be denied as the result of short-term vacation renting your property. New regulations across the U.S. are also requiring vacation rental property owners to maintain commercial general liability. The Proper Insurance policy is a comprehensive commercial policy and was custom-penned with Lloyd's of London to entirely replace your current coverage.

Studies indicate that around 95% of Airbnb and Vrbo hosts rely solely on their homeowner's insurance to cover their vacation rental property. Most homeowners insurance plans consider short-term vacation rentals 'high-risk' properties because of the amount of traffic they experience. Therefore, homeowners insurance policies often have occupancy restrictions and deny coverage to short-term rental properties. When securing vacation property insurance, it's important to have coverage for your building, contents, tenants, and business income.
With the rise in peer-to-peer vacation rentals, we have all heard of successful people who have used their short-term rental income to pay their mortgage. But to be successful in this venture you must be a smart business owner. Protect your valuable assets. Get the coverage that you need.
Damage Insurance For Vacation Rentals
Most damage insurance plans in the vacation rental market cap out at around $2,500 and have many limitations ins coverage such as intentional damage. We often hear the word accidental versus intentional damage, but the great news is with Proper Insurance it doesn't matter.
Yes, it's a good idea to have a waiver or a damage insurance protection plan in place for minor damage, as all vacation rental homeowners insurance carries a deductible, with $1,000 being standard. But anything above $1,000 should be picked up by homeowners insurance. The Proper policy is one of a few polices that covers vandalism and theft from a guest and we have no limit on damage caused by a vacation rental guest.
Be careful which damage insurance plan you select for your vacation rental as limits and coverage vary significantly between carriers. We simply recommend you match it up with your Proper Insurance deductible.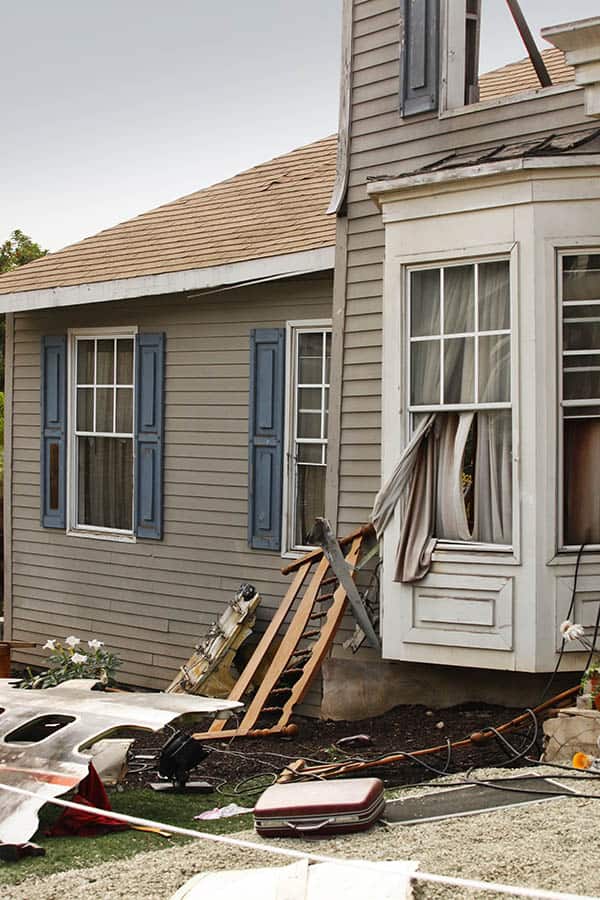 Vacation Rental Insurance For Vrbo & Vacation Rental Insurance For Airbnb
When you decide to host your vacation rental property on a peer-to-peer rental platform like Airbnb or Vrbo, you are running a small business and opening your home to liability claims. Vacation rental insurance for Airbnb and Vrbo properties can be difficult to secure. Many homeowners policies consider short-term rental spaces too risky and deny coverage. Other's offer supplemental plans which are limited in coverage and only protect primary residences, not second home investment or rental properties.
Proper is designed to replace your existing coverage with a comprehensive plan that includes both property and liability coverage. We have no standard occupancy restrictions which means coverage is place when your property is being used as a short-term rental, being used personally, and when its unoccupied.
Our expert underwriters are able to add optional coverage for liability items like bed bug enhancements, animals/pets, liquor, invasion of property, and much more. When you host your vacation rental on Airbnb or Vrbo, you open your doors to strangers. Make sure you are covered for all the risks involved. Proper's vacation rental insurance has trademark endorsements providing the most comprehensive coverage on the market.
Rental Property Insurance Cost
The cost of vacation rental insurance varies greatly depending on the size of the property, the contents, and the projected income. As the nations leading vacation rental insurance provider, we encourage you to visit our website and read our reviews. We have over 100,000 satisfied policyholders in all 50 states.
Call today to speak with one of our expert advisers. A quick 3-minute consultation will provide you with a quote. We sell through education and service and more times then not clients choose to upgrade to Proper Insurance.
Our vacation rental insurance is tailor-fit, so you can determine how much coverage you feel is necessary. For example, you can determine how much income should be covered. Some vacation rental owners choose to cover $5,000 while others choose to cover $500,000. It is entirely up to you to decide how much income coverage you desire.
Since 2014, we have worked directly with short-term vacation rental owners to ease their worries and provide them coverage. We understand the industry and we are here to help you piece together the vacation rental insurance you deserve.