Insurance For Airbnb Hosts
Proper Insurance® is the Nation's leader in insurance for Airbnb® hosts. We've developed a Lloyd's of London insurance policy uniquely custom for the Airbnb host or owner. It entirely replaces the property owners current insurance policy, offering comprehensive coverage for the building(s), personal property, business property, Airbnb income, and both personal and commercial general liability.
A Lloyd's of London Insurance Policy For Airbnb Hosts
Commercial policy designed to replace your current coverage
Special cause of loss (all-risk) for the building and contents
Replacement cost valuation (new for old)
$1,000,000 of commercial liability insurance standard
Optional $2,000,000 of commercial liability insurance
No limit on damage caused by a guest
No limit on theft or vandalism by a guest
Liquor liability coverage for the host
Liability extended to amenities such as pools, hot tubs, bicycles, exercise equipment, small watercraft + more
Actual loss sustained business income coverage
Bed bug enhancement which triggers lost business income
Airbnb Insurance Claims Are Being Denied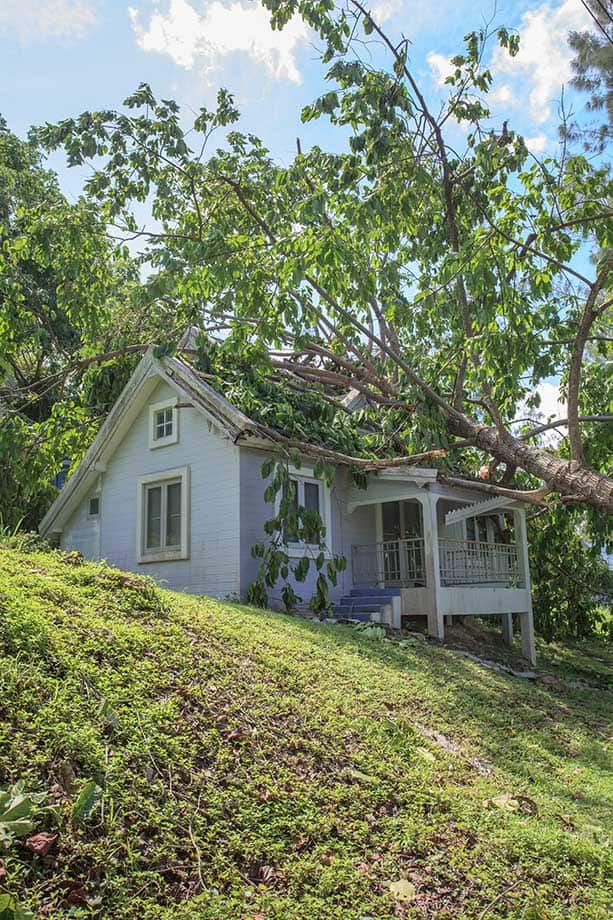 An Airbnb host rented her guest house occasionally, and a tree fell and damaged her property. Even though the property was not currently being rented via Airbnb and the damage had nothing to do with a guest, the insurance claim was still denied. The insurance carrier enforced a rental exclusion found in her policy! Please note, these photos are not the actual photos of the insurance claim denial.
See Airbnb Insurance Claim Lawsuit
Some domestic insurance carriers are offering what's called a home-sharing endorsement as they do not want to lose business as a result of the Airbnb phenomenon, but buyer beware. These endorsements are very limited in scope and only apply to a "residence premises" or a "primary residence", meaning the place you live or reside. They are not designed and do not cover a secondary investment properties.
Virtually every community across the U.S. is beginning to regulate short-term rentals properties. In virtually every new ordinance or law passed, commercial insurance is a requirement for owners to receive a short-term rental permit. Why is that?
The reason is public safety. Commercial insurance provides a higher level of protection for not only the owner, but the community as well. Airbnb activity is a business transaction, it's being taxed like a business, and owners should carry business insurance. The Proper Insurance policy is a business policy and meets all short-term rental regulations.
Airbnb Host Guarantee: Why The Built-In Insurance Also Falls Short
The "free" Airbnb Host Guarantee states that it will cover up to $1,000,000 in property damage should your rental sustain damage from a guest that booked your property via Airbnb's website. However, the next thing the Host Guarantee states is that it's not insurance and should not be a replacement or substitute for homeowners insurance.
Basically, it's great marketing from a tech company to create a false sense of security to those who are new to the home-sharing economy. Granted, there is documentation online the Host Guarantee has paid out for damage from a guest, there is much more documentation of it not paying out.
Regardless whether the Host Guarantee would respond or not, is it worth the gamble? No. Most property owners are smart enough to know if their property burns down, Airbnb is not going to rebuild it for them. This is why property owners carry homeowners insurance on their rentals and any other property they own. The Proper Airbnb commercial homeowners insurance policy is second to none in the industry.
The moment your Airbnb listing goes live on the website, you have violated your homeowners or landlord insurance contract. Both contracts specifically exclude "business pursuits" and both have a misrepresentation clause that states if there is a misrepresentation from the insured, then the insurance contract is void. It's a breach of contract.
Please, do not list your property on Airbnb until you have notified your insurance agent of exactly what you are doing, and you have in writing from an underwriter that you are cleared and covered under your policy for both property damage and liability claims.
Most agents will try and sell you a limited home-sharing endorsement which is only valid for "residence premises" or "primary homes", or they will sell you a landlord policy branded as an Airbnb insurance policy. Not all insurance is created equal and it's imperative you ask the tough questions and get straight answers.
The only way to comprehensively insure an Airbnb property is with a commercial policy that can entirely replace the coverage you have. The Proper Insurance policy was custom-penned for Airbnb properties.
Common Airbnb Coverage Problems
Insurance is complicated to begin with, then you add in Airbnb rentals and it gets confusing. It's our job at Proper Insurance to demystify the  insurance market, earn your trust, and get you into Proper coverage.
Most owners have "triple use" of their rental property. Periods throughout the year it's being rented short-term, other periods it's being used personally, and periods it's likely unoccupied. This multi-use of a property creates big problems for insurance carriers. Underwriters like simple and predictable which this is not!
To solve this problem, Proper Insurance removes all occupancy restrictions found in insurance contracts, as well as entirely removing the vacancy clause. What this does is provide full policy coverage for the Airbnb property at all times if use. There is no more worrying about a rider for this and a rider for that.
In addition, Proper created trademarked endorsements no other carrier offers such as providing lost business income in the event of a bed bug infestation at your property. The endorsement comes with a $15,000 limit and has no deductible. These are the types of custom coverage's you get when you work with Proper.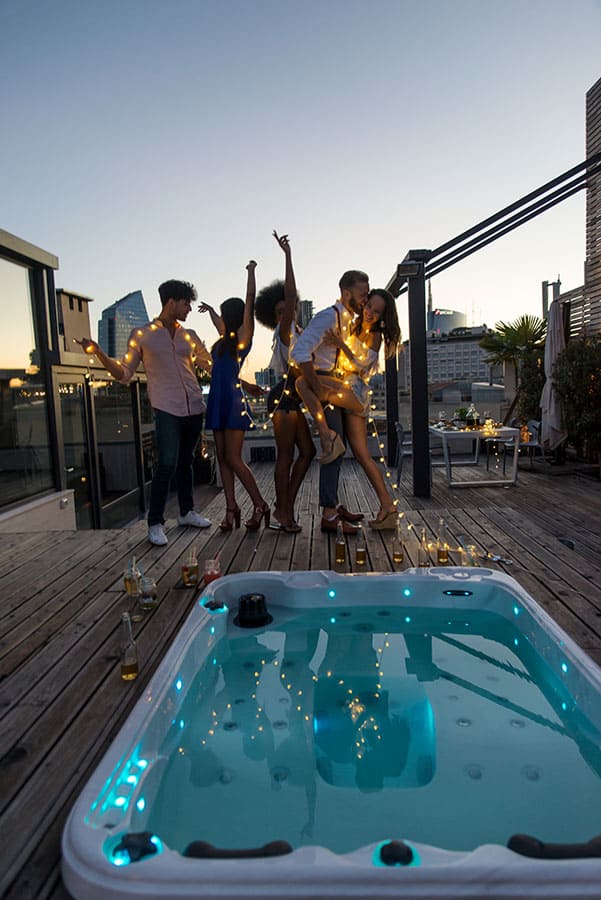 Airbnb Host Protection
The "free" Airbnb Host Protection provides $1,000,000 of liability coverage to the host for every booking through the website. Unlike the Host Guarantee, this is an actual insurance policy. Unfortunately, there are many concerns and exclusions.
The biggest concern has always been the $10,000,000 aggregate on the policy, which is an annual contract with the insurance carrier. This means if you add up all the claims, once you hit $10,000,000 the policy is exhausted. The math does not add up as Airbnb has 80,000 bookings per night around the world, and given our actuarial data on liability claims, this aggregate would be met within weeks.
Something has to give, so one would assume that because Airbnb is the named insured on the policy, they get to choose when and where coverage should apply. This combined with a long list of exclusions such as personal and advertising injury or assault and battery is the only thing that could keep it under the $10,000,000 aggregate.
Once again, it's great marketing from a tech company that's revenue relies solely on you listing and travelers booking through their website. In the event someone is seriously injured at your property and claims you liable, you want your own insurance with your name on it!
Airbnb Homeowners Insurance & Airbnb Home Insurance
Airbnb hosts get different answers on homeowners insurance or home insurance depending on who they ask. Many agents suggest a homeowners policy with a rental rider, others think a dwelling or landlord insurance policy is superior. The truth is commercial insurance is the only way to comprehensively insure an Airbnb property. Only commercial insurance has the horsepower needed to provide all the coverage's.
When you entrust your property to a paying guest, you are opening yourself up to serious financial risks. On one side, the property itself is a huge asset that needs to be protected. What if a guest decided to throw a cigarette in a trash can which ultimately burns your entire property down? Is your insurance company going to rebuild your property no questions asked?
On the other side, you now have huge liability exposure as you are essentially operating a hotel business and are subject to hospitality laws. What if a guest falls down the stairs or off the deck and is seriously injured? You could be looking at a $1,000,000 lawsuit without including the cost of attorneys fees. Is your insurance company going to lawyer up and potentially settle a $1,000,000 claim?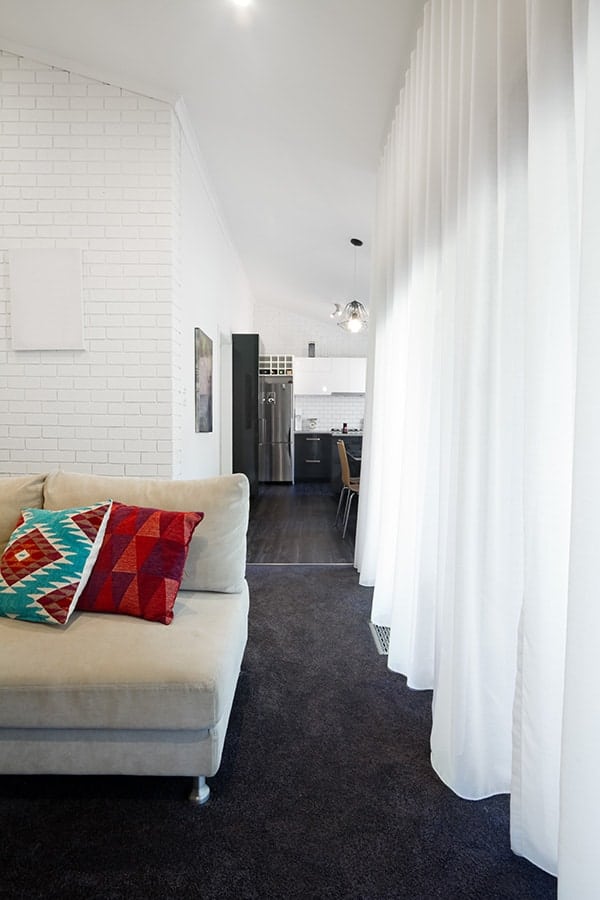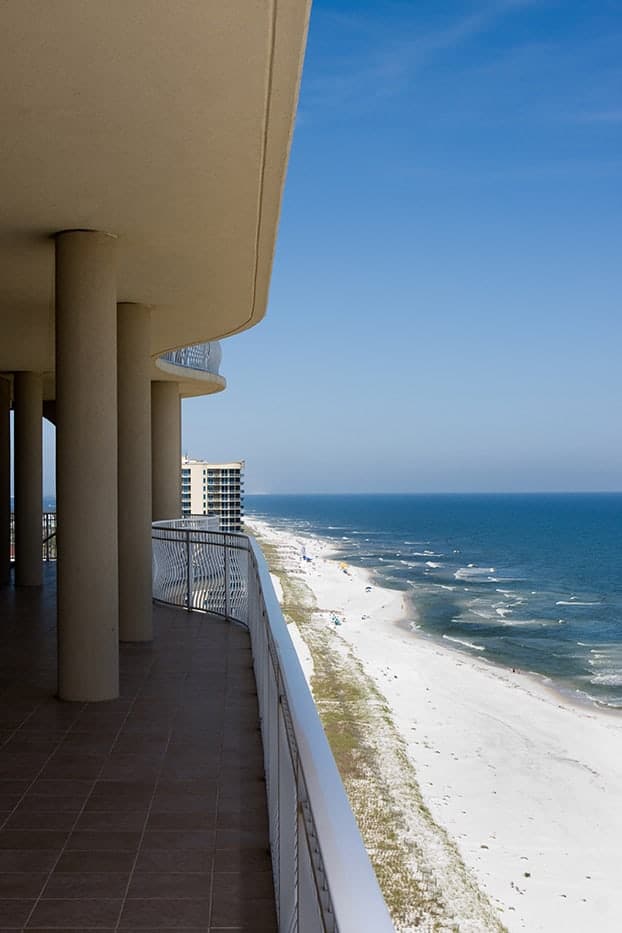 The Best Insurance For Airbnb
Proper Insurance offers the best insurance for hosts. Think of it as homeowners insurance, landlord insurance, and business insurance all combined into one.
We offer special form (all-risk) coverage for both the building(s) and contents which is the best and broadest insurance coverage form offered today. We combine this with replacement cost valuation (new for old) which is also the best. Many carriers offer actual cash value which takes into account deprecation, so at claims time, you end up with a much smaller check. Think of an older roof that sustains hail damage. You want a new roof, not a check for the actual cash value of your old roof.
With trademarked liability endorsements specifically tailored to Airbnb exposure, no other insurance carrier comes close. hosts need the best and that's what Proper offers. One example would be our liquor liability coverage. We are the only insurance provider for Airbnb hosts in the U.S. to entirely remove the liquor liability exclusion found in all commercial general liability forms.
A potential claims experience is why you are pay your insurance premium. Proper is the best reviewed Airbnb insurance provider online, with dozens of positive claims reviews found on BBB, Yelp, Facebook, Google, and many others.