Proper Insurance® Cross Networks With Industry Leaders
The continued growth of the vacation rental marketplace is leading to new rules and regulations in communities which has created gaps in traditional insurance coverage.  Insurance is complicated and historically slow to adapt to new markets.  Proper has quickly earned the top referral spot in regards to insurance for vacation rental owners.  Every vacation rental property needs to be insured.
Booking sites need property managers, and property managers want payment and phone systems.  Owners need property managers, and property managers want software and marketing solutions.  Everyone benefits from networking.
Whether it's an informative blog post, an FAQ topic, or simply a high value backlink?  We want to discuss a cross network opportunity! Below are some firms we work closely with and highly recommend.
Vrbo® is a world leader in vacation rentals and exclusively endorses Proper Insurance® as their preferred vendor for comprehensive vacation rental insurance for owners.  See press release here.
Red Awning has quickly become the #1 marketing source for all things vacation rental.  Including global distribution, websites, smart technology and so much more.  Proper works closely with Red Awning's owners and managers.  They are highly recommended.  Learn More.
Real-time noise monitoring ensures managers and hosts are the first to know when their quiet hours are violated.  Innovative smart home sensors that measure the decibels and alert you when levels are too high.  Enter coupon code "Proper15" at checkout for 15% off.  Learn More.
Meet Flo, the all-in-one security system for your home water. Say hello to smarter plumbing.  Ask your Proper agent about a potential premium discount.   Also, enter coupon code "Proper15" at checkout for 15% off the device.  Learn More.
Say Goodbye to booking fees forever!  Never pay booking fees on Tripz!  60,000 properties and growing!  Learn More.
Need a loan for your growing Airbnb or Vrbo business?  Host financial is leading the way with creative financing.  Whether you are seeking short term or long term financing, or even in need of a rehab, remodel, or construction loan, Host Financial we has you covered.  Learn More.
By providing a simple app that lists any property on the major rental platforms and allows any person willing to invest a bit of time to manage it.  GoNitely solves the last hurdle to putting those unused millions of second homes on the market.  Learn More.
Your second home simplified.  Not only are we building a world-class marketplace for competitive short-term rentals, we're also redefining today's ideas on property management contracts and fees.  All with an innovative and hungry team.  Learn More.
Begin planning your trip by choosing from our expansive selection of Southern California vacation rentals.  Every property reflects the beach lifestyle that is unique to San Diego and Orange Counties. Learn More.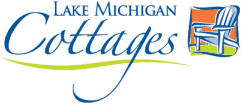 We offer vacation rentals in Grand Haven, Holland, Mukegon, Silver Lake, Macatawa, White Lake and more.  Our featured properties include cottages, homes and condominimums along the western Lake Michigan shoreline.  Learn More.
We have homes for any occasion: whether you are a frequent work traveler, or just here on vacation, we have you covered. We have selected only the best hosts to guarantee a perfect stay for our guests!  Learn More.

Greetings from 710 Beach Rentals, your premier choice for San Diego Vacation Rentals!  Specializing in Mission Beach vacation rentals, our homes are maintained to the highest standard and our attention to customer service is second to none.  We are BBB accredited and rated Excellent by our past guests on multiple platforms.  Learn More.

Flexibility of space, massive discounts, and savings of time.  PocketInns has the technology to change the vacation rental industry for good.

Our personal mission at LearnAirbnb is to educate Airbnb hosts with practical knowledge that can make hosting easier and a more enjoyable experience.  Let us remove the pains of Airbnb hosting and shorten your learning curve so that you can focus on delivering a 5 star guest experience.  Learn More.
Imagine a tenant that professionally cleans, insures, and caters to your property. With multiple leasing options and automatic electronic lease payments, life as a landlord has never been easier. We work exclusively with upscale properties suitable for executives and even take care of the routine maintenance for you.

I'm Alanna Schroeder-Millar, Founder of The Distinguished Guest.  When you get down to it, my life story to this point is of a girl having fun while creating beauty and value—one vacation rental at a time.  Have a look around to check out some of the carefully curated vacation rental amenities I've discovered over the years!  Learn More.
NomadRez was designed for the small to medium vacation rental property management company to easily and smoothly manage their reservations, housekeeping, data and reports.  Some highlights include: Payment in 3 business days, ease of use, affordability, channel partners, and 10+ years proven track record.  Learn More.
Welcome to your one-stop shop for your travel needs.  From Mammoth Mountain vacation homes and ski house rentals to Malibu beach houses, we have everything you could possibly need.  Places to stay, things to do, Nomadness is here for you!  Learn More.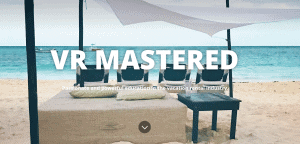 Passionate and powerful education in the vacation rental industry.  You want your guests to experience your country, your city, your neighborhood, and your property in such a way that they will smile broadly with every memory of their stay with you. Learn More.
Wilham Vacation Homes LLC (dba 777Rentals) began offering unique Las Vegas properties for short-term rental in 2006. These properties allow families or companies to enjoy all of the luxuries that you just don't get when you stay in a small hotel room. You also get to stay with your family, friends, or colleagues and SAVE money!  Learn more.
Clearbanc is building a bank for entrepreneurs, freelancers and contractors.  Join thousands of vacation rental managers who have grown their businesses with Clearbanc financing and analytics.  Clearbanc offers financing up to $100,000 with flexible terms.  Put a down payment on that vacation rental property you've had your eye on, renovate your current property, or buy new furnishings.  Learn More.
The Association of Vacation Rental Operators & Affiliates has been supporting vacation rental owners, managers and their guests since 2011.  Our Mission: To be the place where owners, managers and companies affiliated with VR industry can connect and take advantage of the benefits that naturally occur when people and organizations work together.  Learn More.
ManorShare is the Airbnb property management and acquisition expert.  You own the home, and we do the rest.  Our goal is to provide a complete experience with little to no involvement from you (the property owner).  We take over every aspect in regards to presenting the property to guests.  Learn More.
MetroButler does it all!  For our Full Service clients, we will help you list your property, dynamically adjust your pricing, correspond with your guests, confirm your reservations, secure and process payments, and handle your guests' check-ins and check-outs.  MetroButler even provides toiletries, clean towels, and bed linens for your guests, so they don't need to use yours.   Learn More.
Welcome to the Host2Host trade association!  We formed this association to help hosts connect with each other.  We know how worthwhile it is to welcome guests from around the world.  We also know the tremendous value we gain from our connection with fellow hosts.  Learn More.
Hoste, Hosting Made Easy.  Premium Airbnb Management.  If you have home and want a higher income and you do not have the time to deal with the complexities of owning an Airbnb, then we are the right service for you.  Learn More.
Danny is a former Airbnb employee who can optimize your Airbnb listing and get triple digit revenue % increases.  His secret system optimizes photos, title, profile, summary, description, captions, settings, reviews, pricing, and more.  He even includes tips, extras, and support in his package.  Learn More.