Proper Insurance® cross networks with industry leaders
The continued growth of the vacation rental marketplace is leading to new rules and regulations in communities which has created gaps in traditional insurance coverage.  Insurance is complicated and historically slow to adapt to new markets.  Proper has quickly earned the top referral spot in regards to insurance for vacation rental owners.  Every vacation rental property needs to be insured.
Booking sites need property managers, and property managers want payment and phone systems.  Owners need property managers, and property managers want software and marketing solutions.  Everyone benefits from networking.
Whether it's an informative blog post, an FAQ topic, or simply a high value backlink?  We want to discuss a cross network opportunity! Below are some firms we work closely with and highly recommend.
Clearbanc is building a bank for entrepreneurs, freelancers and contractors.  Join thousands of vacation rental managers who have grown their businesses with Clearbanc financing and analytics.  Clearbanc offers financing up to $100,000 with flexible terms.  Put a down payment on that vacation rental property you've had your eye on, renovate your current property, or buy new furnishings.  Learn More.
The Association Of Vacation Rental Operators & Affiliates has been supporting vacation rental owners, managers and their guests since 2011.  Our Mission: To be the place where owners, managers and companies affiliated with VR industry can connect and take advantage of the benefits that naturally occur when people and organizations work together.  Learn More.
Real-time noise monitoring ensures managers and hosts are the first to know when their quiet hours are violated.  With NoiseAware you can finally relax knowing that your quiet hours are, indeed, quiet.  Innovative smart home sensors that measure the decibels and alert you when levels are too high. You will know before your neighbors do.  Learn More.
By providing a simple app that lists any property on the major rental platforms and allows any person willing to invest a bit of time to manage it.  GoNitely solves the last hurdle to putting those unused millions of second homes on the market.  Learn More.
Your second home simplified.  Not only are we building a world-class marketplace for competitive short-term rentals, we're also redefining today's ideas on property management contracts and fees.  All with an innovative and hungry team.  Learn More.
Begin planning your trip by choosing from our expansive selection of Southern California vacation rentals.  Every property reflects the beach lifestyle that is unique to San Diego and Orange Counties. Learn More.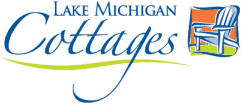 We offer vacation rentals in Grand Haven, Holland, Mukegon, Silver Lake, Macatawa, White Lake and more.  Our featured properties include cottages, homes and condominimums along the western Lake Michigan shoreline.  Learn More.
We have homes for any occasion: whether you are a frequent work traveler, or just here on vacation, we have you covered. We have selected only the best hosts to guarantee a perfect stay for our guests!  Learn More.

Greetings from 710 Beach Rentals, your premier choice for San Diego Vacation Rentals!  Specializing in Mission Beach vacation rentals, our homes are maintained to the highest standard and our attention to customer service is second to none.  We are BBB accredited and rated Excellent by our past guests on multiple platforms.  Learn More.


Roomorama is a platform with over 300,000 short-term rentals and accommodation worldwide.  We search the globe for professionally- managed holiday homes, homestays and vacation rentals to bring you reliable and quality accommodations. Roomorama is a platform with over 300,000 short-term rentals and accommodation worldwide.  Learn More.

Our personal mission at LearnAirbnb is to educate Airbnb hosts with practical knowledge that can make hosting easier and a more enjoyable experience.  Let us remove the pains of Airbnb hosting and shorten your learning curve so that you can focus on delivering a 5 star guest experience.  Learn More.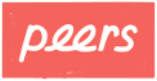 Peers' mission is to make the sharing economy work for the people who power it.  Peers wants to make the sharing economy a better work opportunity, by making it easier for workers to find, compare and manage work in the sharing economy.  Learn More.

I'm Alanna Schroeder-Millar, Founder of The Distinguished Guest.  When you get down to it, my life story to this point is of a girl having fun while creating beauty and value—one vacation rental at a time.  Have a look around to check out some of the carefully curated vacation rental amenities I've discovered over the years!  Learn More.

With an on-location meeting, we'll be ready to evaluate and create a professional listing for your property.  During this visit, our Property Expert will learn more about your property so we know how to showcase it online.  From our property review, we'll be able to answer any questions your guests may have during their stay.  Learn More.
Xplorie provides guests with free activities every day as part of their stay.  Each Xplorie program is easily customized for your target audience, the time of year, and local attractions, incentivizing guests to choose your properties over the competition.  This gives vacationers added value.  It's no longer about finding the cheapest rate – it's about the guest experience – more fun, more memories.  Learn More.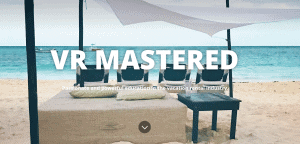 Passionate and powerful education in the vacation rental industry.  You want your guests to experience your country, your city, your neighborhood, and your property in such a way that they will smile broadly with every memory of their stay with you. Learn More.
Wilham Vacation Homes LLC (dba 777Rentals) began offering unique Las Vegas properties for short-term rental in 2006. These properties allow families or companies to enjoy all of the luxuries that you just don't get when you stay in a small hotel room. You also get to stay with your family, friends, or colleagues and SAVE money!  Learn more.