COMMERCIAL LIABILITY INSURANCE
Every vacation rental owner should have commercial liability coverage. Your biggest liability exposure is driving your car, your second biggest liability exposure is short-term vacation rental damage. When you open your doors to travelers from around the world, you are also opening yourself up to big liability exposure. If a guest has injuries while staying at your short-term rental, you could be found liable and be facing a lawsuit.
$1,000,000 Of Commercial Liability Insurance
Most commercial general liability insurance policies are written with a $500,000 limit per occurrence, but it's not enough, in today's world, you need at least $1,000,000. Even this is not what it used to be as we live in a litigious society and seems everyone is trying to sue.
The Proper Insurance policy carriers $1,000,000 per occurrence of commercial liability standard with an option to upgrade to $2,000,000. The explosive growth of short-term rentals is financially rewarding to property owners, but it's not worth the risk to be under or improperly insured. Take 5 minutes and get a quote from Proper Insurance and a licensed agent will contact you to discuss the importance of getting suitable protection.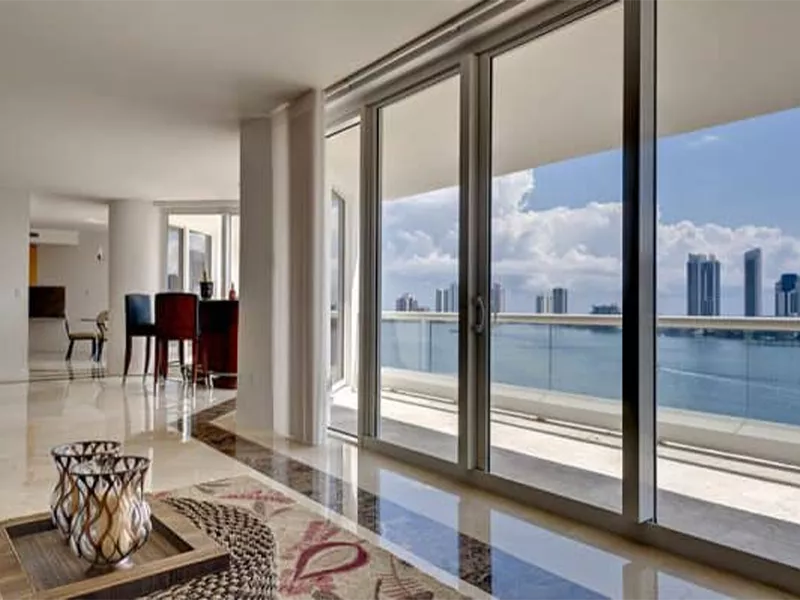 Commercial Liability Coverage: Why You Need It for Short-Term Rentals
From an insurance contract and definition perspective, short-term renting for less than 30 days is a business or commercial transaction, this means you need commercial liability insurance. All homeowners insurance policies carry personal liability, which specifically excludes business activity, so any damage claims involving short-term rental could rightfully be denied by homeowners coverage and personal liability. Simple endorsements do not cut it either, you need commercial general liability to receive full protection from damage claims.
Not All Liability Plans For Short-Term Rentals Are Equal
When it comes to liability protection for short-term rental damages, not all coverage plans are the same. In some cases, you may have even been offered a free guarantee or insurance if you've decided to list your home on a popular rental site like Airbnb. In these situations, the free coverage comes with an extensive list of exclusions that leaves you exposed and at risk if a guest files liability damage claims.
Remember – liability claims can add up to millions of dollars in legal costs, time, and more. No business owner ever wants to find themselves facing a lawsuit by a former guest, but the reality is, it can happen to anyone. And if you're in the rental business – liability issues are one of the biggest concerns of any property owner. It only takes one claim to completely shut down your business and drain your finances. Because of this, it's critical that you obtain adequate coverage.
What You Need To Know About Commercial Liability Insurance
Owning a vacation home is a big part of the American dream. It symbolizes a level of success and comfort. More and more people are finally able to actualize this dream with the rental income that their vacation home can generate. But, just like your primary residence, your vacation rental has costs like maintenance, upkeep, and insurance.
You may be left wondering, what type of insurance is best for a short-term vacation rental? Vacation properties are unique in the way that guests use them. They often serve many purposes and therefore require different components of insurance. What is important to keep in mind is how, if you rent your property to quick travelers who stay for less than 30 days, you are not just a landlord. You are running a small business. Therefore, you require business insurance.
For example, if you rent your property to a long-term tenant who signs a lease agreement, are you held responsible when they slip and fall on a freshly mopped floor? No, of course not. They are responsible for keeping their living space clean. But, are you responsible when a short-term rental tenant slips on the wet tile? Absolutely, because you are responsible for the cleanliness and safety of your short-term rental.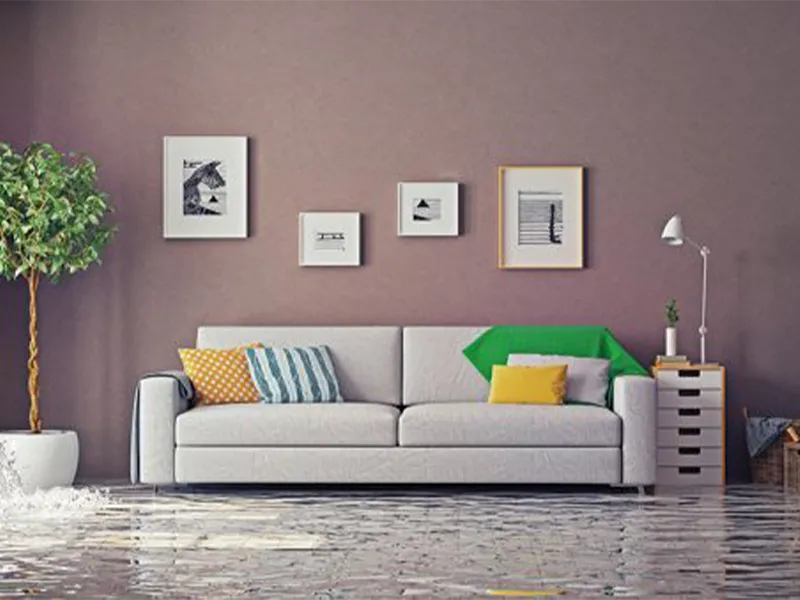 Commercial Liability Coverage
There are three types of liability insurance a short-term rental owner can purchase; personal liability, premise liability, or commercial liability. Personal liability is found in a homeowners insurance policy, premise liability is found in a landlord insurance policy, and commercial liability is found in a business insurance policy.
Most vacation rental owners have a landlord policy that carries premise liability. This coverage is very limited as it does not extend off the premise nor does it provide protection for personal and advertising injury claims. Some vacation rental owners still have homeowners insurance which carries personal liability. This coverage is even more limited than premise liability as it flat-out excludes business or commercial activity.
A business insurance policy carries commercial general liability and it extends off the premise. It's the most comprehensive liability coverage a business can purchase. With so much foot traffic at short-term rentals, it's just a matter of time until someone is injured at the property. When this happens, there is a good likelihood that the property owner and manager if applicable, will be sued for the bodily injury costs. If your insurance company deems short-term renting and collecting money on a regular basis from your home a business transaction, then virtually any injury claim could be denied. Put your liability insurance to the test, and we promise that you will find that commercial liability insurance is what you need.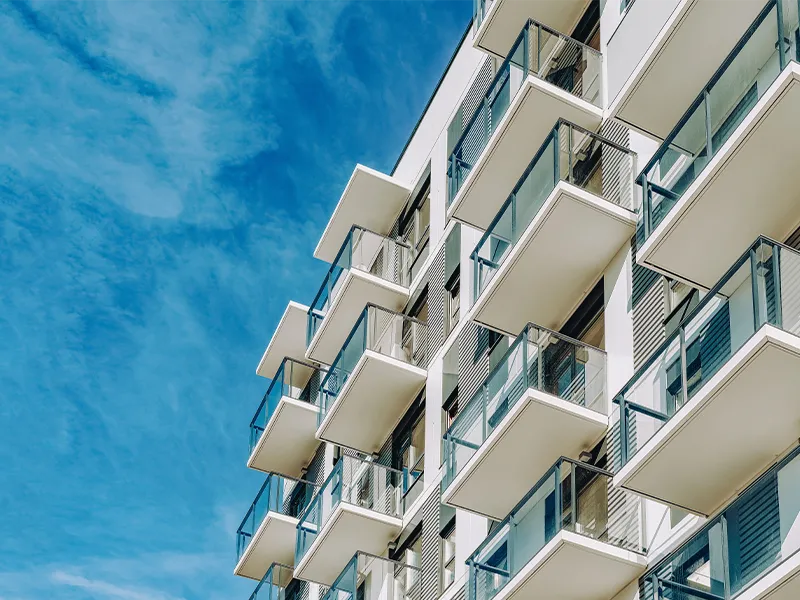 Commercial Liability Insurance Policy
Proper Insurance is a personalized insurance plan which helps property owners shape the coverage they need. A commercial liability insurance policy is the first step in developing insurance coverage for a business. Additional coverage can get expensive. For a short-term rental space, it is important to secure coverage for the building, contents, and business income.
Proper Insurance starts with a commercial liability policy and builds out to include coverage for the property. Our tailor-fit business insurance provides $1,000,000/2,000,000 general liability insurance, as well as personal and advertising injury. We provide full legal defense coverage and no time limit on business income loss. We provide insurance enhancements that are specific to the industry, like bed bug, debris removal, or sewage/drain backup.
Proper Insurance combines the four typical insurance policies of commercial, personal, landlord, and unoccupied, then adds coverage for building, contents, liability, and income to personalize a plan for your specific needs. Property management is well versed in the needs of the short-term vacation rental needs. Since 2014, we have written over 50,000 policies in all 50 states. Protect your valuable investments. Allow us to help you design a commercial liability policy that meets your vacation home needs.
Commercial Home Insurance
Do you host a single room out of your home on a short-term rental platform, like Airbnb? Do you rent out your basement or guest house on Vrbo®? Or, do you privately manage a vacation rental property on your own? If so, you are in need of commercial home insurance.
Proper Insurance specializes in meeting the needs of short-term rental hosts who open their doors to the public. The challenge is to maintain the business liability coverage hosts need while also providing home insurance. Whereas many people who seek coverage start with home insurance and then supplement their plan with insurance enhancements, we work the other way around.
Proper Insurance starts with commercial liability coverage, and then we add endorsements to meet the needs of a home. We find this policy to be far more comprehensive. Because we replace your existing coverage rather than supplementing it, we can maximize your coverage.
Our short-term home insurance is second to none in the industry. It does not matter if you, your tenants, your family, or your guests occupy the property, they remain fully covered. Plus, if your property remains unoccupied for some time, you, your home, and your business remain protected.