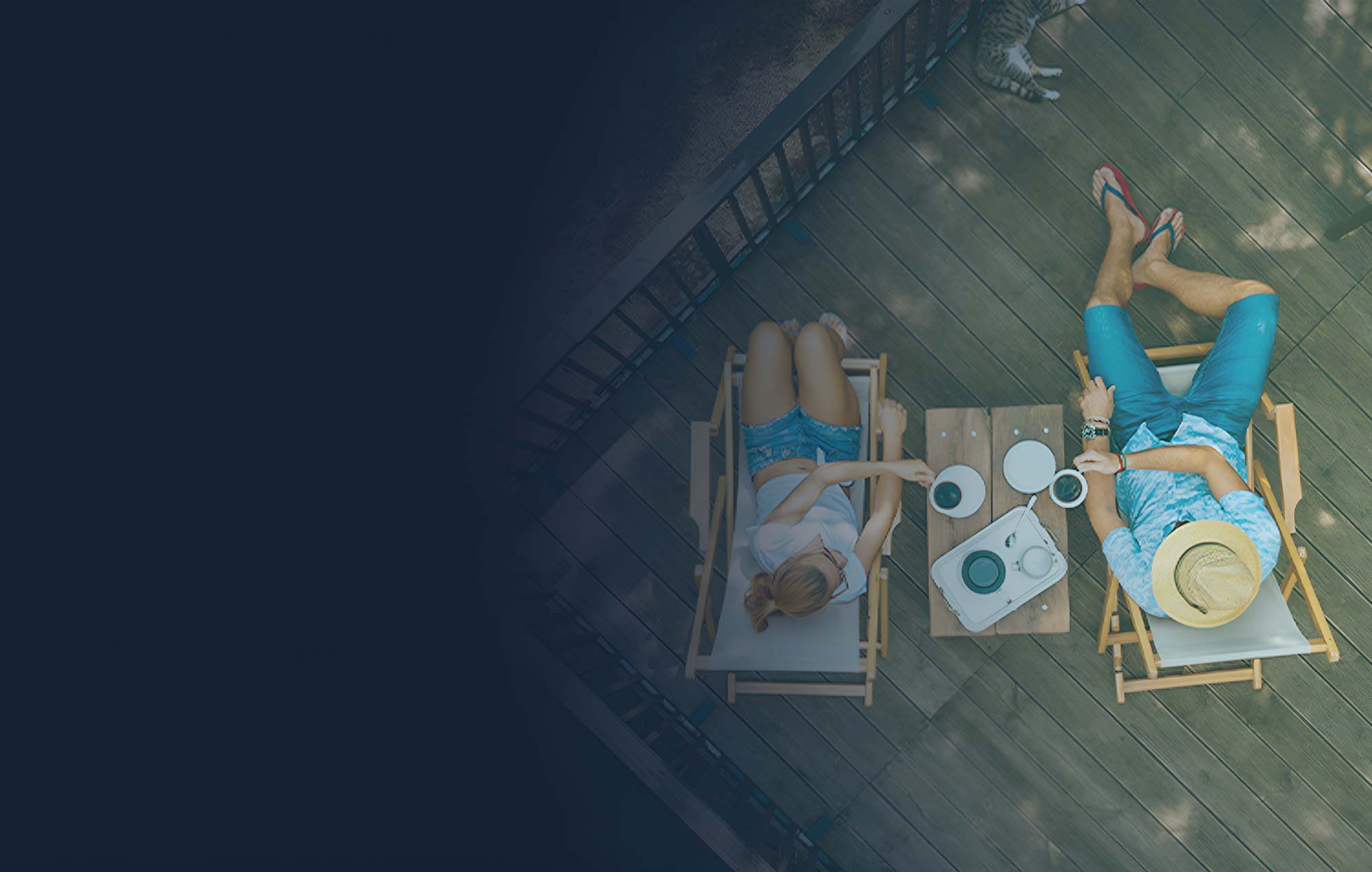 Here's Why Not Having An Airbnb Insurance Provider Could Cost You Big
It happens every day: property owners signing up for Airbnb are looking to make some extra income throughout the year. After all, signing up for the home-sharing service is an easy process. With a few clicks, you can have your property up on the website and your miniature Airbnb rental/hotel business.
But with this ease of use comes a shocking fact: few homeowners are prepared for the financial and legal consequences of lacking coverage from an Airbnb insurance provider.
If you are here shopping for Airbnb insurance, we encourage you to get a quote and speak with one of our Proper Super Agents specializing in our comprehensive Airbnb insurance policy.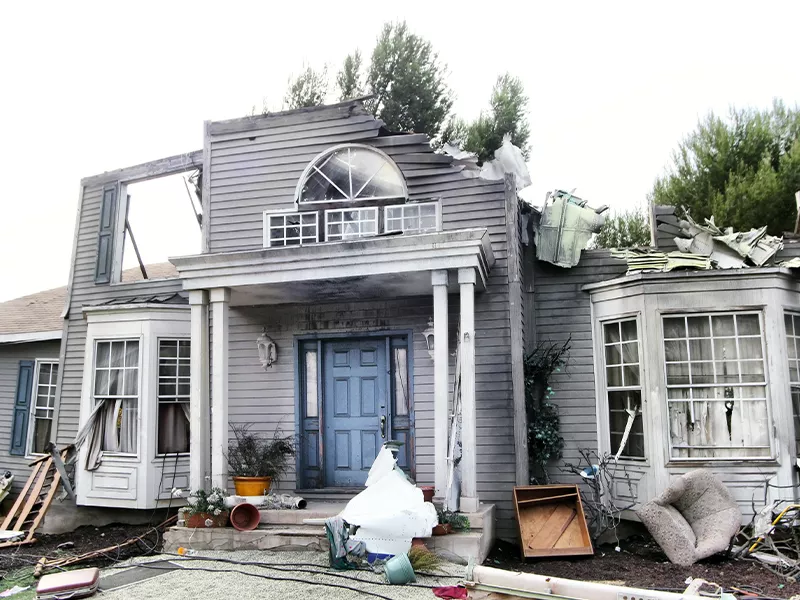 We Break Airbnb Insurance Down Into 13 Sections, so Feel Free to Jump Here:
Don't Get Fooled by a
Fast

&

Affordable

Airbnb Insurance Policy

Airbnb is now mainstream, and many insurance agencies across the U.S. advertise they specialize in insurance for Airbnb Hosts. The truth is, insurance agencies don't pay claims, carriers do, and when it comes to Airbnb, U.S. domestic insurers fall short.

The confusion comes because many insurance companies offer a landlord policy or a home-sharing endorsement to a homeowner's policy, both of which look and feel correct.

Fast and affordable equals slow and cheap when an actual Airbnb insurance policy claim arrives. Look no further than a recent review of insurance policy claims reviews.
Why Most Airbnb Insurance Companies Fall Short on Coverage
By nature, Airbnb rental properties are a higher risk for insurance companies, making sense as they have high foot traffic and use from guests and absentee property owners. This leaves Airbnb insurance companies with two choices; either increase coverage and raise premiums to cover claims or reduce coverage and keep premiums cheap.
The U.S. domestic home insurance market is driven by price, so it's no surprise that most insurance companies keep premiums cheap. Unfortunately, home insurance is a product the consumer only uses about every ten years, so getting away with subpar coverage is easy.
Proper Insurance took the ladder and created an Airbnb insurance policy solely focused on coverage, not cost. As a result, Proper is a first-class Airbnb insurance company, and our outstanding reviews recognize our brand.
Complete Airbnb Insurance Coverage Costs More
Airbnb insurance coverage is complicated yet so simple at the same time. For the most part, the more insurance costs, the more you get. At Proper, we believe coverage is king, and you must understand the transfer of risk. There is a good argument that an Airbnb rental property is the most significant property and liability exposure a Host has. Therefore, it's too important not to focus on coverage.
PROPER DEVELOPED SUPER AGENTS
Because we only service the vacation rental industry, our short-term rental insurance knowledge base is unrivaled. We are proud of our customer feedback and our outstanding agents who make it all possible.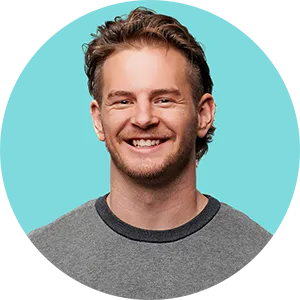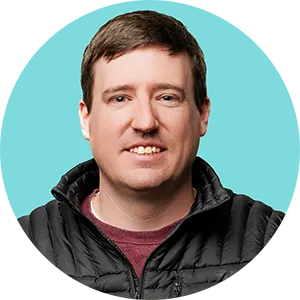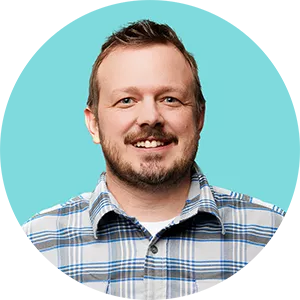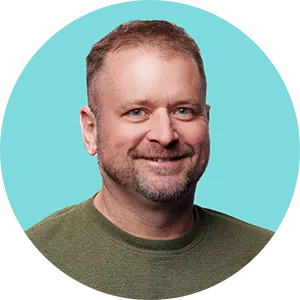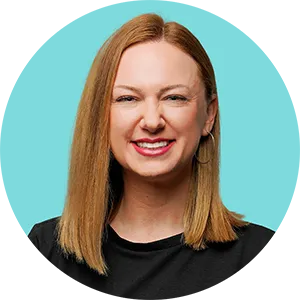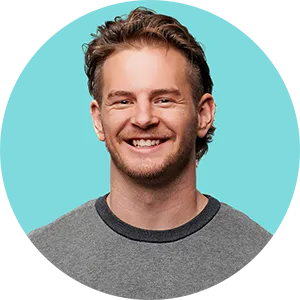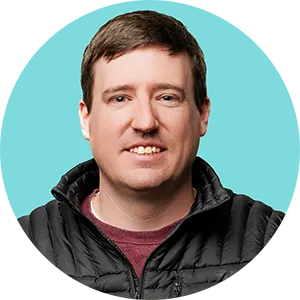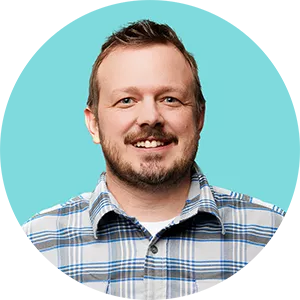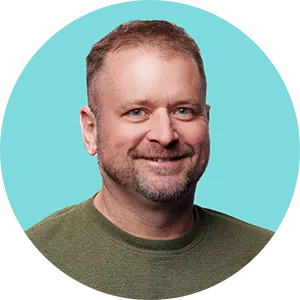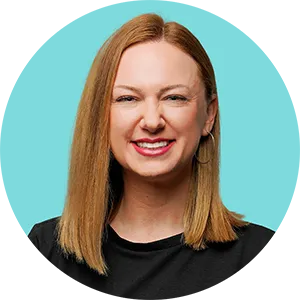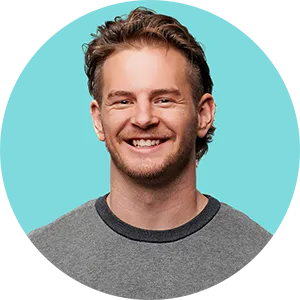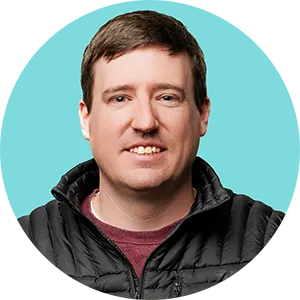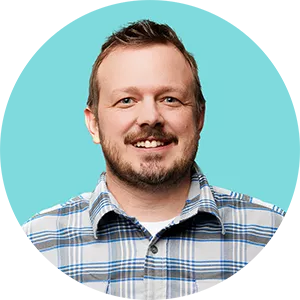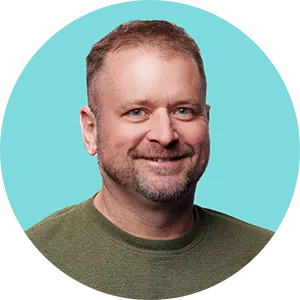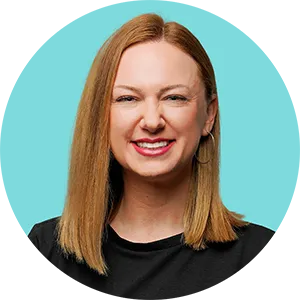 Payton Voss
"I called several companies to get a policy. All required multiple days to offer a solid quote. Several came back and couldn't meet the limits requirement. Proper Insurance came through like rock stars! Same day quote. Same day binding (so we could meet our closing date) AND BY FAR best pricing and coverage offered."
Nicholas Massey, Director of Sales
"Proper Insurance is who I trust after 10 years of renting. They have seen me (owner/manager) and my clients, whom I rent for, through good and bad. They are THE insurance for vacation rentals covering not just the home but $1M in liability (a huge issue for renting) also lost income due to damage to the home if issues make it unrentable. AND MOST IMPORTANTLY – they deliver on their promise, I have tested it."
Ian Smith
"Coverage for our mulit-layer Airbnb was proving VERY difficult to find. The major carriers were inconsistent about their understanding of the coverage, and few were misleading until we got on the phone with their underwriting departments. Ian Smith understood our situation immediately and comforted us about Proper being built specifically for these types of short-term rental situations."
Bob Bradley
"Bob Bradley was very helpful and extremely responsive via email, phone and text in helping me identify the right coverage for my short-term rental in NC. He carefully reviewed all the options available with me and helped me choose the best policy that would suit my needs. I highly recommend anyone looking for STR insurance to go with Proper."
Ashley Haley
"Ashley from Proper Insurance is the best insurance agent I have ever worked with. She is extremely responsive, reliable and efficient. She also goes the extra mile to structure my coverage for the best price possible. As a long time realtor and an owner of multiple short term rental properties, I highly recommend Ashley and Proper Insurance for all your rental property needs. The best of the best."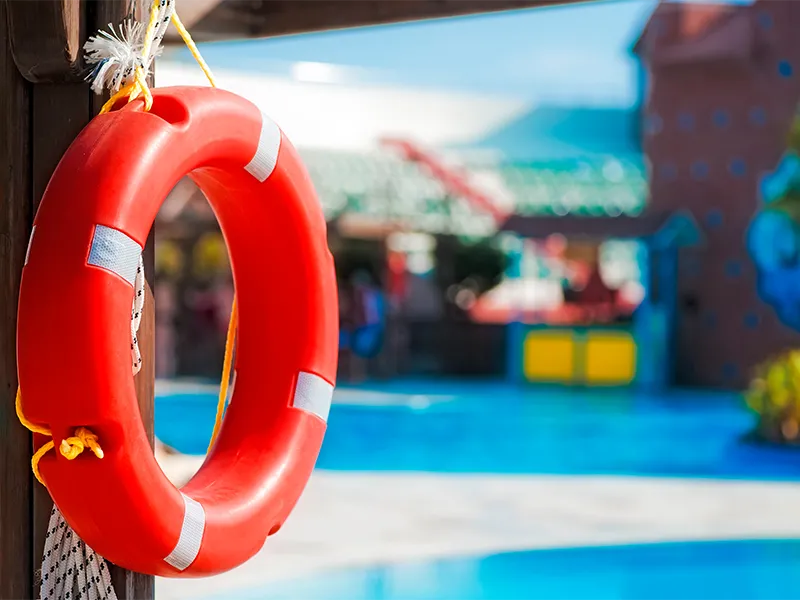 A Few Airbnb Specific Coverages to Think About:
Do I have $300,000, $500,000, $1,000,000, or $2,000,000 in liability coverage limits?
Does my liability extend off-premises if an Airbnb guest is injured off my premises?
Does my liability coverage extend to my amenities such as swimming pools, hot tubs, bicycles + more?
Do I have liquor liability coverage if I get pulled into a lawsuit surrounding the alcohol use of an Airbnb guest?
Does my coverage exclude assault and battery or invasion of privacy?
Does my property insurance have limits on damage caused by a guest?
Do I carry bed bug coverage for both property and liability?
In the event of an insurance claim, does my coverage include lost business income, and is there a time limit?
Have I read actual Airbnb insurance claims reviews regarding the insurance provider?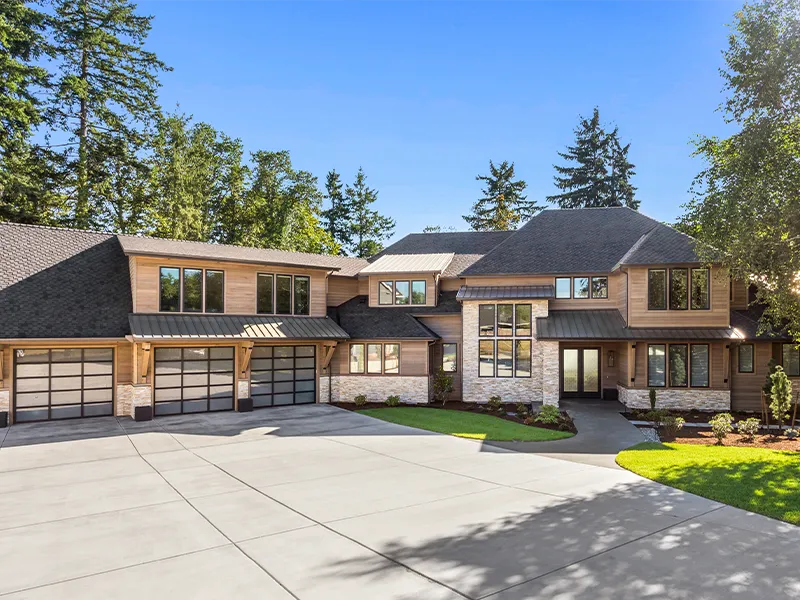 Beware of Free Airbnb Insurance Providers
When listing your property on Airbnb, you may have noticed two free coverage's offered by the short-term rental company: The Host Protection Insurance and the Host Guarantee, which were recently rebranded together as AirCover Protection.
The biggest concern here is that Airbnb clearly states their free insurance is not a substitute for personal insurance, and for that matter, they advise you to contact an Airbnb insurance agent. The clear answer here is marketing and the fact Airbnb faces considerable headwinds with regard to insurance, and by offering free insurance to every host, they can calm that storm.
We are not here to belittle Airbnb, but there are dozens of well-documented incidents in which the Airbnb insurance provided on every booking did not step up. This is for the Airbnb Host Liability Program, formerly called Host Protection, and the Airbnb Host Damage Program, formerly called Host Guarantee. We encourage you to read about this high-profile incident involving the Airbnb Host Guarantee.
As an Airbnb host, you want insurance with your name on it; you don't want to fly under the radar and hope nothing happens. Airbnb guests are not familiar with the properties they rent; therefore, at some point, a guest will get injured. It could be as simple as a slip and fall down the stairs or something more catastrophic such as carbon monoxide poisoning. Regardless how the bodily injury occurs to the guest, the reality is the U.S. is a litigious society, and the likelihood of getting sued is high.
When that lawsuit comes, do you want to rely on free Airbnb insurance, or do you want a bulletproof insurance policy you know inside and out and have confidence it will respond and defend you?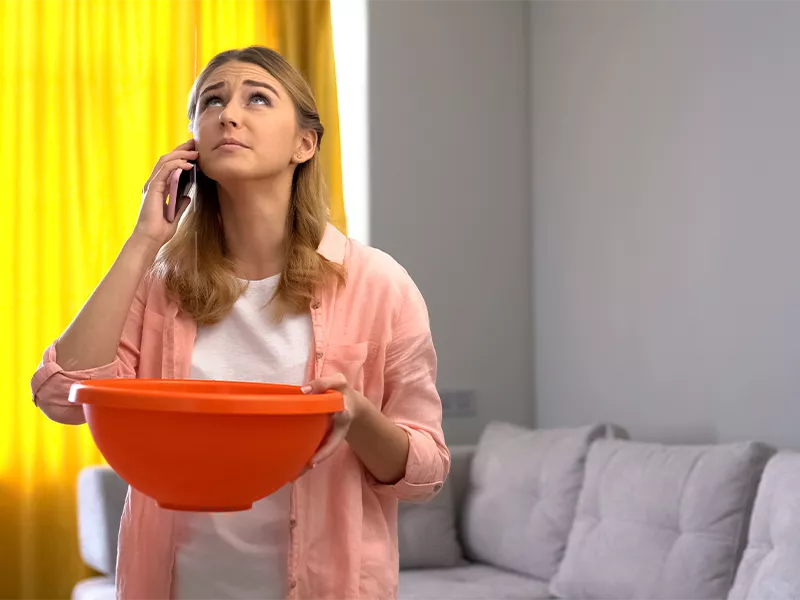 Getting the Right Airbnb Rental Insurance for Your Property
Not all insurance companies provide the same level of Airbnb rental insurance protection. To ensure your Airbnb rental property is covered, you'll need to choose an insurer that explicitly covers Airbnb short-term rental properties. Just because an insurance agency or carrier states they cover Airbnb rental properties doesn't mean comprehensive coverage.
A common misunderstanding with insurance agents is that a home-sharing endorsement added to a homeowner's insurance policy is adequate for Airbnb rental insurance. This couldn't be further from the truth, as these endorsements are only valid on properties considered primary residences.
This means if you decide to rent out a spare bedroom on Airbnb in your primary residence, the place you live, and get your mail, then 'yes,' an Airbnb home-sharing endorsement would be a solution for limited coverage, typically $10,000 worth. But it does not apply to secondary or owner absentee properties.
Comprehensive Airbnb Liability Insurance Is Critical
As an Airbnb host, your first business order is to ensure you have adequate Airbnb liability insurance. When we think of insurance, we typically think of property coverage for perils such as wind, fire, and water damage; your Airbnb rental property is a substantial financial asset, so it makes sense. But liability insurance should be examined in greater detail as it could ultimately sink your Airbnb rental operation.
Proper Insurance has written over 100,000 Airbnb liability insurance policies, and we have seen just about every liability claim there is to see. Our written policies cover all 50 U.S. states and virtually every vacation rental or short-term rental market. We've seen, defended, and ultimately settled millions in Airbnb liability coverage claims.
A Few Real-Life Examples of Liability Insurance Claims Involving Airbnb Properties
A 2-year old drowned in a swimming pool ultimately resulted in a $1,000,000 settlement
A guest was seriously impaired due to carbon monoxide poisoning, which was another $1,000,000 settlement
The rope swing at a rental gave way, causing a broken leg, and was settled for $120,000
There was ice buildup at the door resulting in a nasty fall which was settled for $299,292
A slip and fall down the stairs due to an inadequate handrail cost $403,579
An old chair broke, and the cost for settlement was $61,426
These are just a few examples of Airbnb liability coverage insurance claims Proper has covered that can arise at an Airbnb rental property. If you open your doors up to strangers regularly, it's just a matter of time until someone gets hurt, and you ultimately end up in a lawsuit.
Proper Insurance offers the industry's broadest and most comprehensive liability insurance protection. A few liability coverages Airbnb hosts do not think of are liquor liability, communicable disease, invasion of privacy, beg bug liability, amenities off-premises, assault and battery, to name a few.
Contact your Proper agent today to see if upgrading your insurance coverage makes sense.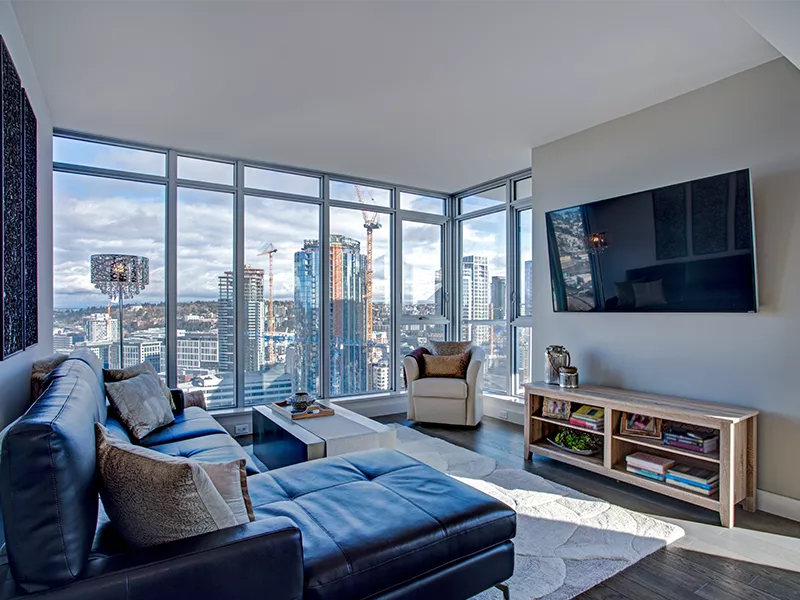 Airbnb Host Insurance is More Important Than Ever
More and more Americans are becoming Airbnb hosts, yet insurance coverage is often overlooked. Great Airbnb host insurance is tough to find because most insurance agents do not specialize in it. Essentially you are taking a single-family home, condo, or duplex and installing a well-lit OPEN sign in the front window. An Airbnb host is a business owner, and business owners need professional insurance.
The only way to cover all your exposure and get comprehensive Airbnb host insurance is to purchase homeowner's, landlord, and business insurance. An Airbnb host may use the rental property personally, then times they may rent it long-term, and of course, short-term stays make it an Airbnb rental property.
The Proper Insurance program is the only Airbnb insurance product that combines all three property uses; personal, landlord, and business. We have no occupancy restrictions, which means we broadly cover Airbnb hosts.
An Airbnb Host Insurance Policy Should Cover Your Building(s), Contents, Business Income, and Liability
Airbnb hosts work hard to deliver outstanding guest experiences, which should result in a profitable rental business. To protect that business, an Airbnb host should understand building, contents, and business income insurance coverage.
Building insurance should be open perils or 'all-risk' insurance coverage. This means that everything is covered, such as fire, wind, hail, etc. unless specifically excluded. Open perils building insurance is the broadest coverage or protection an Airbnb host can purchase.
Contents insurance is similar to building in a sense it should be open perils, but it's for an Airbnb hosts stuff, such as furniture, décor, dishes, linens, electronics, and more. All the personal property inside the building needs insurance coverage, and it's essential not to overlook theft and vandalism as they are common exclusions in Airbnb host insurance policies.
Business income insurance kicks in when an Airbnb rental property is unable to rent to guests due to a covered insurance peril such as broken water pipes. Water damage is a typical insurance claim at Airbnb rental properties, and the result is always canceled bookings, sometimes months out, as water damages everything and restoration takes time.
Liability insurance protects Airbnb hosts from 'bodily injury' or property damage they could ultimately be found liable for. The most common liability insurance claim is the slip and fall, and it is critical hosts have adequate coverage with big occurrence limits. Proper recommends a minimum of $1,000,000 per occurrence.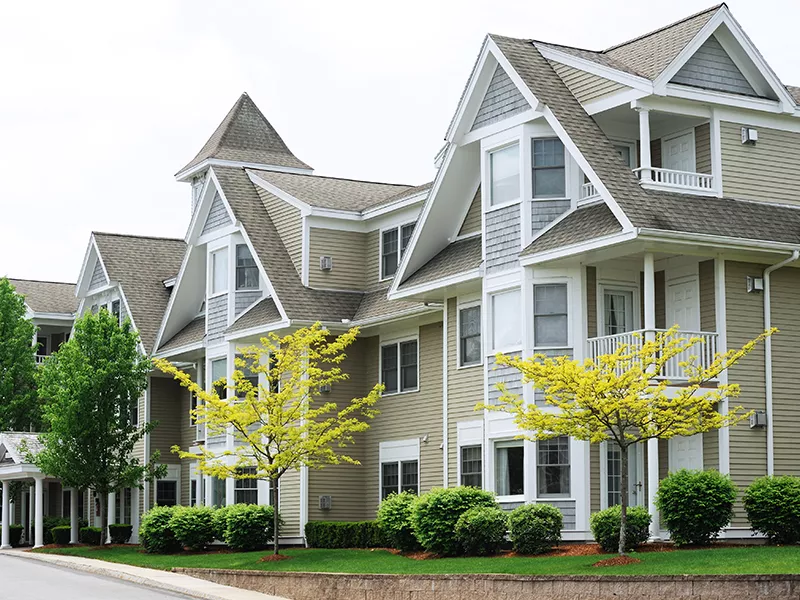 What Makes an Airbnb Home Insurance Policy?
Fundamentally, an Airbnb home insurance policy should be commercial as it has the horsepower needed to cover all the exposures. There are only three types of insurance policies to choose from when insuring an Airbnb home, you can choose a homeowner's policy, a landlord policy, or a commercial policy.
A home policy is designed to cover a home, not a business or rental, so right from the start, it is flawed in trying to cover all the perils at an Airbnb property. Many insurance carriers have been attempting to fit an Airbnb home into this type of insurance coverage, but an Airbnb rental property is a business.
Hosts collect money from a guest to stay at their properties for less than 30 days at a time. It's no different than Hilton or Marriot; it's a micro-hotel. Therefore, it's a business and wholly subject to hospitality laws. An Airbnb home insurance policy should not be written on a homeowner's or HO form.
An Airbnb Insurance Policy Should Have Both Property & Liability Coverage
A standard Airbnb insurance policy should always include property coverage and liability coverage. Whether the Airbnb rental property is a single-family home, a condo, or a duplex, there is both property and liability exposure, as well as lost business income which we will discuss later.
Airbnb property insurance covers the property itself from perils such as wind, hail, fire, theft, vandalism, etc. Most prominent property insurance claims at Airbnb rentals are no different than a traditional home; it's mother nature, and she never seems to let up. Therefore, Airbnb hosts must understand the different types of property coverage found in an Airbnb insurance policy.
Every policy has a property coverage form that outlines what is and isn't covered. The first coverage form is basic, then broad, and finally special form or 'all-risk' property insurance. The only insurance form Proper sells is 'all-risk', meaning everything is covered unless it's specifically excluded, so it's exclusion-based. And this is applied to both the building(s) and contents of the Airbnb rental property.
Airbnb liability insurance is equally or arguably more important than property coverage. Proper sells commercial general liability on all its policies, and it has a minimum occurrence limit of $1,000,000. In addition, our liability coverage extends off-premise and does not carry exclusions for assault and battery, liquor, communicable disease, invasion of privacy, and many other perils.
Liability insurance is the foundation of our Airbnb insurance policy, so we offer higher liability limits as many Airbnb hosts want $2,000,000 per occurrence in protection. This additional coverage is difficult to find and unique to the Proper Insurance policy.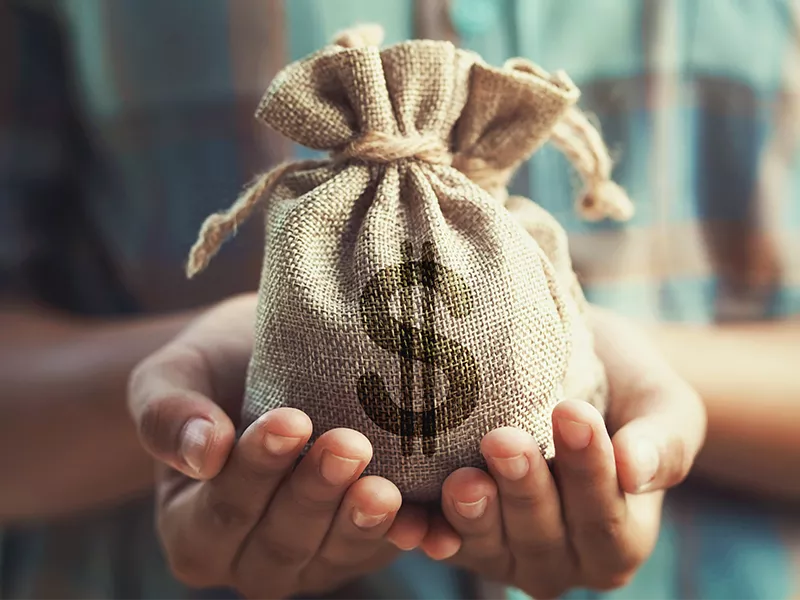 Insurance for Airbnb Properties Must Provide Business Income Protection
Airbnb's second plan, the Host Guarantee, now rebranded under AirCover as Host Damage Protection, is a free form of property damage coverage offered to primary property owners. It is advertised as insurance for Airbnb properties that will reimburse hosts for lost business income due to damage caused by a guest.
The fact is that wind and hail are the number one insurance claim at Airbnb properties, followed by water damage, then fire, and then everything else such as vandalism, theft, and so on. So damage from guests is important coverage to have, and Proper's policy is unique in that it has no limit on damage caused by a guest, but it's rare compared to other claims.
When an Airbnb hosts rental property is damaged, and an insurance claim is filed, the loss of income can often be more severe than the property damage itself. For example, what would happen if you had a broken water pipe and severe water damage during your peak rental season and lost a whole season of bookings?
You want to call your insurance company, file a claim for the property damage, and receive reimbursement for the lost rental income. The mortgage must still be paid, and business income insurance is often the tool.
Our insurance policy for Airbnb properties comes with the industry's broadest business income insurance. It is calculated on lost revenue versus net income, pays out the 'actual loss sustained' versus fair market value, and has no time limit. The Proper business income protection is only subject to the limit the host chooses.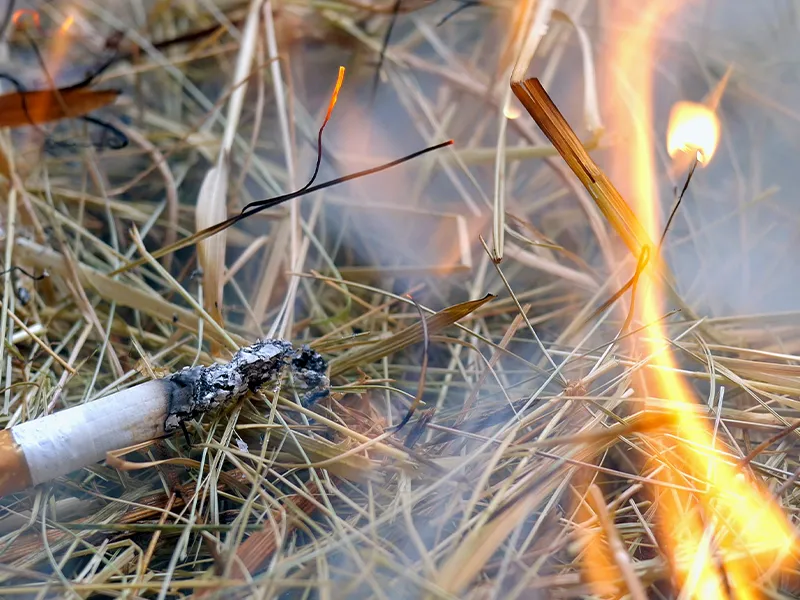 Landlord Insurance is Not an Acceptable Solution for Airbnb Hosts
Most Airbnb rental property owners not currently insured with Proper are covered under a landlord insurance policy or dwelling policy as they are often called. However, Airbnb hosts should be aware of enormous coverage gaps as most insurance agents sell on price, not coverage.
Airbnb landlord insurance policies include 'premise liability', which covers the host for bodily injury or property damage they could be found liable for, but it's limited to the premises only. This means there is no liability coverage beyond the property line.
An example of a bodily injury limitation would be using an amenity off-premises such as a bicycle. If a guest were injured on a bicycle off the Airbnb rental premises and claimed the Airbnb host liable, there would be no coverage under 'premise liability', which is found in landlord or dwelling insurance policies.
Property damage an Airbnb host could be found liable for should not be ignored, as it's considerable weakness in Airbnb landlord insurance. An example would be if a guest accidentally tossed a cigarette in the bushes, resulting in a fire that ultimately burns the neighbor's house down. The neighbor could ultimately sue the Airbnb host as they could claim the fire-damaged property is the liability of the hosts' negligence.
Lawsuits are commonplace in the Airbnb short-term rental industry. Therefore, Proper only sells commercial general liability, which extends off-premises and has no amenities exclusion for bicycles, swimming pools, hot tubs, exercise equipment, saunas, fire pits, recreation areas, and more.
Relying on Airbnb Homeowner's Insurance Is Risky for Hosts
Homeowner's insurance policies are not designed to broadly cover Airbnb short-term rental activity. Unfortunately, too many hosts rely on Airbnb homeowner's insurance because uneducated insurance agents sell them a home-sharing endorsement.
In response to the Airbnb phenomenon, domestic insurance carriers created a limited home-sharing endorsement which typically offers $10,000 in additional coverage for around $75 per year in premium.
This Airbnb homeowner's insurance endorsement fills a small gap but is only applicable to primary residences or primary dwellings; it is not enough coverage for an investment property, one in which the host does not live on site.
When an Airbnb host lives on-site and considers the property their primary residence, they are there to shut off the water if there is a leak, they are there to manage the lighting when a guest arrives, and everything else; owner-occupied rental properties are a lower risk to insure for insurance companies.
If an Airbnb rental property is not owner-occupied, homeowner's insurance is simply the wrong contract to buy, and virtually any insurance claim could be denied. Insurance companies are notorious for denying insurance claims when they find out the property owner no longer lives on site.
Proper Insurance Provides the Best Insurance for Airbnb Hosts
Proper Insurance is the nation's most experienced Airbnb host insurance provider, offering comprehensive coverage for property and liability insurance claims. The hyper niche Proper Insurance policy is the best insurance for Airbnb hosts, delivering unmatched protection in the short-term vacation rental industry.
The Proper policy entirely replaces an Airbnb hosts current homeowner's or landlord insurance, so there is no need to manage multiple policies. Think of it as home insurance, landlord insurance, and commercial business insurance, encased into one insurance product or policy.
Proper Delivers on Airbnb Insurance Coverage Enhancements
When developing the Proper Insurance policy, it was our goal to address the specific needs and exposure of an Airbnb host. We ended up with an Airbnb insurance product backed by Lloyd's of London and Concert Specialty Group that is unmatched from a coverage standpoint.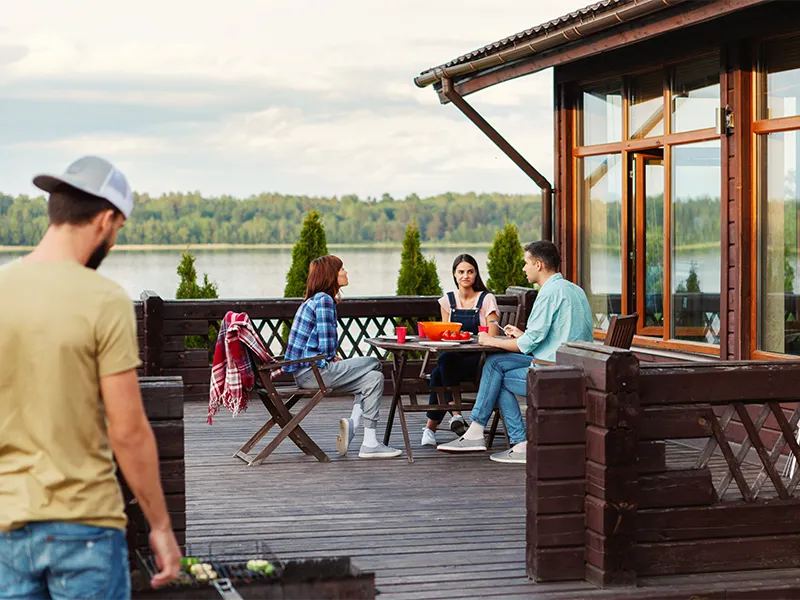 Highlights of Proper's Airbnb Insurance Policy
Underwritten by Lloyd's of London and Concert Special Group
Special form or 'all-risk' coverage on building and contents
Replacement cost on building and contents including roofs
No cosmetic damage exclusion
No limit on damage caused an Airbnb guest
No limit on theft from an Airbnb guest or burglar
Back-up of sewers and drains coverage
Loss assessment coverage and debris removal coverage
Unscheduled structures enhancement
Full ordinance or law coverage (optional)
Bed bug extermination and lost income protection (optional)
Squatters coverage includes legal fees and loss of income (optional)
Actual loss sustained business income coverage with no time limit
$1,000,000 in commercial general liability which suffices for all STR regulations
$2,000,000 occurrence limit of commercial general liability available
Liability protection extends beyond the premises
Liability enhanced for animal, liquor liability, and invasion of privacy
Liability coverage includes personal and advertising injury
No liability limitations on assault, battery, molestation, or communicable disease
Liability continues over amenities such as bicycles, golf carts, hot tubs, small + more
Additional $1,000,000 in personal liability when rental doubles as a primary residence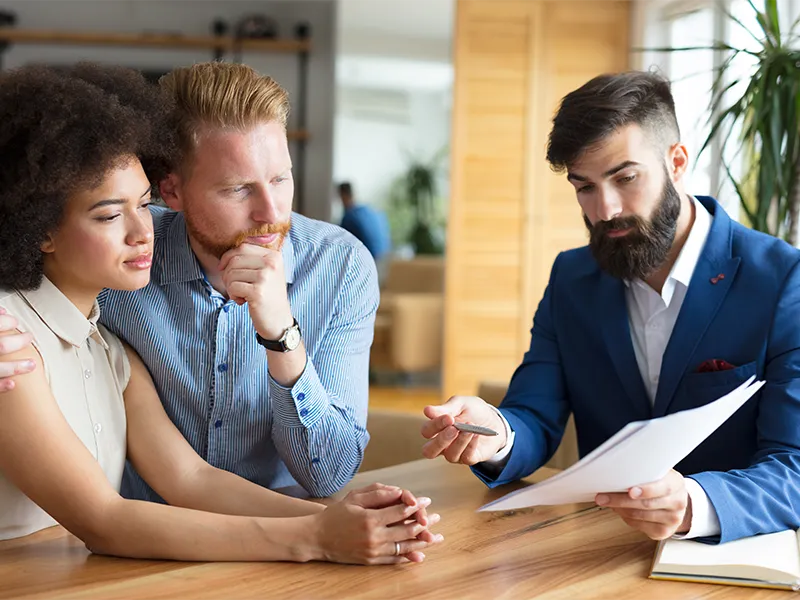 Find an Airbnb Insurance Agent You Trust
Proper Insurance wants to compete for your Airbnb rental business, but not all hosts want to upgrade their insurance coverage. What's most important is that you get educated on the insurance coverages you do and don't have, which ultimately allows you to make an informed decision.
Many insurance agents in the U.S. are not coverage experts; after all, they don't pay insurance claims; the insurance company does. It's your job as an Airbnb host to ask the tough questions regarding property, liability, and business income claims as they relate to your Airbnb rental business.
Latest
Resources