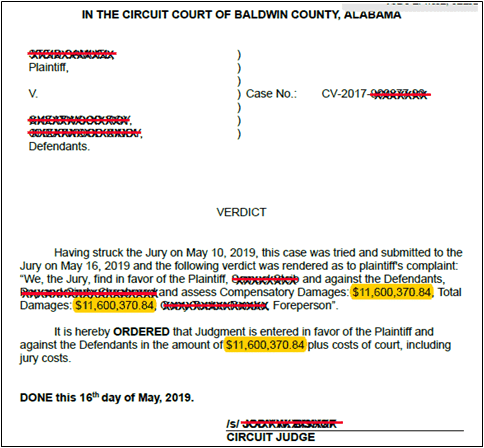 Shock waves are reverberating through the short-term rental community after Fox10 reported the verdict, handed down by an Alabama judge, for $11,600,370.84, against the owners of a short-term vacation rental property. 
What Exactly Happened?
According to the complaint, an extremely inebriated short-term renter dove into a pool/lagoon which was 3 feet deep, broke his spine and is a quadriplegic.  The plaintiff claimed the vacation rental owners knew the lagoon was shallow and unsafe for short-term rental guests and had failed to provide basic safety warnings. 
However, the public record shows item # 13 in the host's rental agreement indicating a waiver of liability and language referencing "Owners assume no responsibility" with regards to the pools, balconies, and stairs. 

How Could The Owner Have Avoided This Verdict?
Without seeing all the evidence, we can't speculate, but one thing is for sure, a rental agreement alone is not enough.  At Proper, we insure thousands of short-term vacation rental owners that offer pools, and our underwriting is strict when it comes to pool safety standards required, for this very reason.  Therefore, we require: 
 Depth markers on all pools

 

A swim at own risk sign posted

 

Life safety equipment in the pool area

 

A waiver of liability in the rental agreement in regards to the use of the pool

 
It might be too late for these Alabama homeowners, but it isn't for you. 
 If you own a short-term rental, take 5 minutes here to put in your property info to get a quote and complimentary consultation from Proper Insurance® today. 
Subscribe To Our Blog:
Want to stay up to date on short-term rental news, regulations, and more? Simply subscribe for blog updates.