Interested in Becoming a Property Manager? Here's What You Can Expect
Property managers are employees of property owners responsible for handling every aspect of a particular rental property. Those investing in commercial real estate with several properties to rent and maintain may hire one property manager per every one or two properties they own. Though their exact responsibilities depend on the kind of property being managed, property managers can expect to handle rental operations, administration, and property maintenance. The best property managers understand the rental market, tenant rights and responsibilities, rental property tax laws, and contract management.Below is a more in-depth look at some of the benefits of property management, typical roles, and responsibilities.
The Life of a Property Manager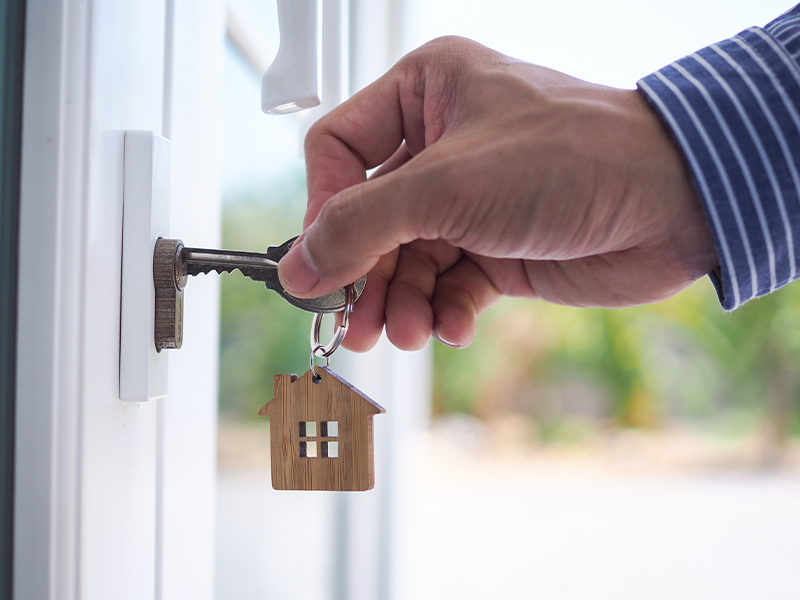 A Property Manager's Roles and Responsibilities, Explained
Benefits
While there is some overlap between the benefits of being a property manager and their responsibilities, property managers often enjoy a few specific advantages. These benefits give the property manager some influence over a property's profitability, which often directly influences the manager's earning potential. They also have direct access to the property owner, meaning they can collaborate to make decisions that benefit the owner, the tenants, and themselves.
Rent Setting and Collection Good property management involves setting fair, competitive rents that still yield a profit for the owner. Reasonable rent rates should consider the average rates in the area, property maintenance and upkeep, and property depreciation. The manager should evaluate rents annually to ensure they're competitive and continue to cover costs associated with the property.
Efficient rental collection systems include a set collection date, two ways for renters to pay (usually online or via mailed check), and strictly enforced penalties for late payments. These systems help property managers create monthly budgets and keep track of profits. Property managers are also responsible for collecting rent, placing them in charge of the cash flow for each property they manage. Owner Communication Property managers are ideally positioned to act as advisors to the property owner. It's their job to keep the owner apprised of all high-level details about the property, such as:
Cost of upkeep, including major repairs or updates required to make the property safe and code compliant
Significant problems with poor tenants or property issues that the property manager can't solve on their own
Fluctuation's in a property's value
The best property managers make themselves invaluable to the owner by staying ahead of changes in rental laws, tax laws, and emerging issues with the property. In benefiting the property owner, the manager also increases their own potential profit margin.
Roles
Property managers wear various hats in the course of handling commercial real estate. In addition to general management and maintenance of the property itself, a property manager must perform numerous administrative tasks to ensure the owner's investments remain profitable and legally compliant.
Accountant In addition to setting and collecting rent, a property manager is responsible for establishing a budget for the building, maintaining accurate bookkeeping records, and having a thorough knowledge of tax laws and regulations around rental properties. The rented commercial real estate budget should include expenses like building inspections, maintenance and repair costs, insurance, and commercial property taxes. There should also be funds set aside for emergencies, such as power outages or flood damage.
Accurate bookkeeping supports budget creation via tracking all the expenses associated with owning and renting commercial properties. In addition to rental fees, bookkeeping records should include the cost of inspections, insurance, etc. Accurate records tell the property manager how much to raise rent yearly to plan for these expenses while still turning a profit. Annual taxes should also be carefully recorded. Legal Expert Property managers need to stay current on tax laws to ensure the real estate they manage is compliant with local regulations. Additionally, they can benefit from having a thorough understanding of tenants' rights and owners' rights, noise ordinances, and HOA regulations. Knowing these things will help them handle issues with the property more efficiently and avoid extra expenses, such as fines for violating local ordinances.
This knowledge also helps property managers educate tenants about what expenses are the tenants' responsibility and what falls to the owners. Setting these expectations helps create a collaborative rapport between property managers and tenants.
Responsibilities
Of everything a property manager does, their daily responsibilities may be the most crucial to successfully investing in commercial real estate. A manager may be an excellent accountant or keep meticulous legal records. However, little else matters if the properties are in poor condition or rented to tenants incapable of paying an ideal rental rate. Property managers must find the balance between building a good relationship with their tenants and acting in the best interest of the property and its owner.
Tenant Management Rentable commercial real estate isn't profitable if there are no tenants. After ensuring the space is safe and ready for occupancy, the property manager is responsible for attracting and screening potential tenants. Marketing to the right demographic can be tricky, so understanding the neighborhood culture around the property is key. The next step is performing credit and background checks and analyzing applicants to assess whether applicants will be good tenants.
Even the best tenants will need to reach out for things like maintenance requests. Managing these tenants also falls to the property manager. In the worst cases, property managers should be prepared to handle evictions. Property Maintenance As mentioned throughout the article, property maintenance is one of the manager's most important tasks. Keeping a property in good condition slows depreciation and attracts long-term tenants. A poorly maintained property won't become profitable because of high tenant turnover or if profits are poured into repairs.
Updating a property's amenities and features also falls under this category. Features like central HVAC, finished basements, garages, decks, and updated appliances increase the property's value and make it more attractive to prospective tenants. Planning and budgeting for these projects is an excellent way to get more out of a property over time.