Recently Updated Airbnb Laws and Regulations in the State of Alabama
With the explosive growth of short-term rental properties in Alabama, cities, and counties are realizing how important it is to find a common ground on Airbnb laws and regulations. These requirements help keep guests safe and ensure a successful, longer-lasting short-term rental business.Do you have a short-term rental in Tuscaloosa, Orange Beach, Smith Station, Mobile, or Auburn? Continue reading about the active regulations in your vacation rental location below: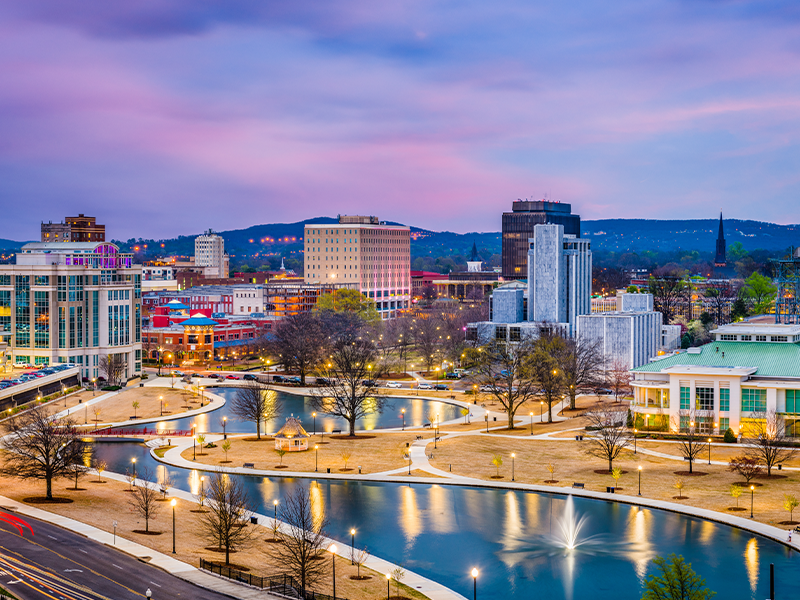 Updated Tuscaloosa, Alabama Airbnb Laws Include Insurance Requirement
Tuscaloosa Airbnb laws and regulations have been amended to now include three areas that are eligible to operate short-term rentals. Along with zoning rules, Tuscaloosa has implemented certain eligibility requirements for short-term rentals, including building and fire code compliance, a specific business license, and an insurance requirement.The City Code of Tuscaloosa states that "at the time of application submission, must provide proof of insurance" with the following insurance coverages:
A rider on a homeowner's policy that expressly covers short-term rentals and provides a minimum of one million dollars ($1,000,000.00) liability and personal injury coverage; or
A commercial insurance policy covering short-term rentals at the permitted address that provides a minimum of one million dollars ($1,000,000.00) liability and personal injury coverage.
The insurance must also state the City of Tuscaloosa is additionally insured for liability and has to expressly note that it covers short-term rental operations. The best solution for hosts is to get ahead of potential regulation by properly insuring your Airbnb or Vrbo with commercial insurance, provided by a company that knows the industry. Proper Insurance provides just such a policy, which meets or exceeds all requirements levied by communities, and is custom penned for the unique risks of vacation rental properties.
Orange Beach, AL Updates Airbnb Laws, and Regulations
With the growing popularity of Orange Beach, AL the City realized that there should be a reasonable balance between the Airbnb laws and regulations of vacation rental operations and the need to preserve the quality of life for the city's current residents. The current vacation rental ordinance includes a license application and a fee of $500. Some items included in the application requirements section include:
An affidavit to be signed by the applicant certifying the vacation rental complies with all applicable fire, building, and safety code requirements.
Floor plan (to scale) showing all interior rooms and location of each bedroom to be rented as part of the vacation rental and approximate square footage.
Site plan showing the entire property on which the vacation rental unit is located, including the number and location of designated on-site parking spaces available for use by the renter(s) and the location of trash enclosures. Parking shall be in compliance with the city's zoning ordinance.
Continue reading the application requirements located in their City Code of Ordinances.
Current Airbnb Laws and Regulations in Smith Station, Alabama
Smith Station has implemented new Airbnb laws and regulations for hosts. Requirements include securing a short-term rental business license and providing proof of liability insurance.
Short-Term Rentals – License Required

No short-term rental business shall operate in the City without first obtaining a current City of Smiths Station, AL Business License from the City.
Any owner of more than one short-term rental property shall be required to obtain a business license for each short-term rental property.

Short-Term Rentals – Insurance Required

Every person in the municipal limits who desires to obtain a license to conduct a short-term rental business pursuit to Ordinance 2019-163 and all Amendments to Ordinance 2019-163 must provide proof of the following insurance coverage:

An additional rider on a homeowner's policy that expressly covers short-term rentals and provides a minimum of $1,000,000 liability and personal liability coverage; or a commercial insurance policy covering short-term rentals at the permitted address that provides a minimum of $1,000,000 liability and personal injury coverage.

Insurance required above shall be without prejudice to coverage otherwise existing and shall name, as an additional interested party, the city, its officers, and employees and shall provide that the policy shall not terminate or be canceled prior to the completion of the permit period without forty-five days written notice to the city at the address shown in the permit agreement.
Airbnb Laws and Requirements in Mobile, Alabama
New Airbnb laws began on January 1, 2021, in Mobile, Alabama after much consideration. The new vacation rental ordinance lays out requirements for hosts which include the following:
A valid City of Mobile Business license must be obtained for each discrete short-term rental location and the business license number must be stated on any advertisement or listing for each short-term rental.
The name and phone number of a local responsible party shall be conspicuously posted within each short-term rental. The local responsible party shall answer and respond to calls 24 hours a day, seven days a week to address problems or complaints associated with the short-term rental.
Each short-term rental must meet application building and fire codes and be equipped with the following safety equipment and features:

Operational smoke and carbon monoxide detectors.
One 2.5 lb. Class A-B-C fire extinguisher per floor.
Prominently displayed and legible 9-1-1 address on building exterior.
Amended Airbnb Laws for Auburn, Alabama
Auburn revisited short-term rental laws in March and approved amendments to the ordinance on March 16th. As with many cities across the U.S., short-term rentals are only becoming more prevalent, encouraging the City to revisit the ordinance. With the help of the Short-Term Rental Taskforce created in 2018, the city was able to zoom in on particular concerns and adjust regulations to meet the needs of the community.The amended short-term rental ordinance includes the following requirements for non-primary short-term rental properties:
A short-term non-primary rental shall be limited in operation to 240 days each calendar year.
Each zoning certificate for a short-term non-primary rental will be valid from January 1 through December 31 of the calendar year in which the certificate is issued.
A zoning certificate for a short-term non-primary rental may be revoked by the Planning Director in the event that two or more substantiated complaints are received by the city within a calendar year, or for failure to maintain compliance with any of the regulations set forth within this section.
Short-term non-primary rentals may only be used for lodging (eating and sleeping); private and/or commercial events and activities are prohibited. Only registered/contracted short-term non-primary rental guests may utilize the short-term non-primary rental.
Quote Your Short-Term Rental Today
Interested in a policy to protect you and your business from liability and damage claims? Proper Insurance leads the Nation in short-term rental insurance, with over 100,000 policies written in all 50 states. Backed by Lloyd's of London and exclusive endorsements from short-term rental leaders such as HomeAway and Vrbo, Proper Insurance is built on world-class insurance coverage that meets and exceeds both city and lender requirements.