Updated Airbnb Laws in the State of Georgia—Insurance Required in Some Cities
Recently many municipalities in Georgia have reevaluated their Airbnb Laws in the wake of increased tourism in 2021. With many of these changes comes requirements for permits, noise restrictions, and liability insurance. With all these changes occurring, it's important to stay on top of the regulations.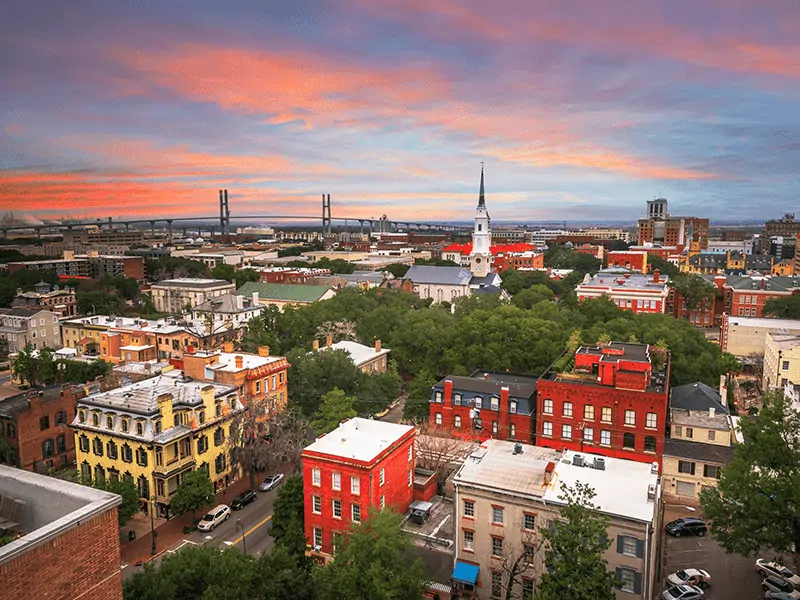 NEW Airbnb Ordinance South Fulton – Special Permit for Short Term Rentals
The City of South Fulton is temporarily revoking all business licenses issued for Short-Term Rentals and Rooming Houses. Airbnb Ordinance South Fulton states that all owners must apply for and be approved for a Special Use Permit by June 1st, 2023 to operate STR's within city limits. The special use permit must "allow for the examination of potential impacts, assess, and impose building and safety provisions for occupants, and provide conditions to mitigate impacts created by increased occupancy levels and allow for annual license renewal after obtaining an approved Special Use Permit."
If you do not comply with the new requirements your business license will be permanently suspended or revoked until you complete the application process for the required Special Permit for Short Term Rentals South Fulton. You are also subject to being fined from $500 to $1,000 per day for non-compliance.
How to Apply for a Special Use Permit:
Submit the application and pay the fee.
Staff reviews and writes staff report.
Postcards notice to be sent out to the impacted area within ¼ mile of the project site.
Special Use signs are posted at the subject project site.
Applicant hosts community meeting (CZIM)
Attend Planning Commission (Public Hearing)
Receive Planning Commission's recommendation forwarded to Council.
The City Council public hearing is held.
If the Special Use Permit is approved, we can move forward with the business license. If it is denied, you will be eligible for resubmittal after six months.
Along with the new Airbnb Ordinance South Fulton, owners are also required to have proof of at least $500,000 in liability coverage that shows the property is used as an STR. Liability insurance is put in place to protect owners from any property damages or injuries that may occur. Standard homeowner's policies often do not provide coverage for business activities, and since short-term rentals are considered businesses, it is very important that you have a policy that is specifically designed for this purpose. Proper has designed a custom-penned policy that's dedicated to short-term rentals and will be there for you when an issue arises. With Proper, you won't have to deal with denied claims due to business activity exclusions and can be assured that your coverage requirement is met. You can find additional information on the regulation changes in South Fulton on the city's website.
Atlanta Amends Airbnb Laws and Regulations
Atlanta decided on amendments to the City's Airbnb laws in mid-March. The City of Atlanta houses thousands of travelers each year for conventions, conferences, and major sporting events, which allows hosts easy access to a steady stream of income if they choose to join the short-term vacation rental scene.
Hosts in Atlanta are subject to the Airbnb laws outlined in Atlanta's short-term rental ordinance 20-O-1656.
No person or entity shall rent, lease or otherwise exchange for compensation all or any portion of dwelling unit as a short-term rental unit without first obtaining a short-term rental license ($150.00 annually through the Department of Planning and Community Development).
It is unlawful to allow or make any noise or sound that exceeds the limits set forth in the City's noise ordinance. Units are encouraged to provide a noise monitoring device.
The owner of a short-term rental shall designate a short-term rental agent to be available to handle any problems arising from use of the short-term rental unit.
Fully adjudicated violations of ordinance 20-O-1656 will be assessed a $500 penalty per violation.
Short-term rentals are subject to applicable state and local taxes and are responsible for payment thereof as established by state law and the city code.
Visit Avalara, MyLodgeTax for more details on the hotel-motel tax for short-term rentals under the new regulations.
In addition to these amended regulations, the City is now enforcing noise ordinances over short-term rentals, and is recommending owners install noise monitoring devices to comply with these new ordinances. There are many companies on the market offering noise monitoring devices specifically for short-term rental hosts. For more information visit Minut or NoiseAware.
Cherokee County, GA Enacts New Airbnb Laws—Proof of Insurance Now Required
The Cherokee County Board of Commissioners last discussed Airbnb laws and regulations in June of 2021. The Commissioners' primary concerns expressed was the issue of properties owned and operated by non-residents, and how to create standards to prevent homes from being used as party houses unbeknownst to the owners. With this in mind, each short-term rental property is subject to the following requirements:
A separate short-term rental certificate shall be required for each property used for short-term rental (the cert. Number must be listed on any advertisements).
No short-term rental shall function as a special event facility, lodge, campground, or similar use.
Short-term rentals are required to pay all applicable hotel taxes
Hosts must provide proof of ownership of the short-term rental;
Hosts must provide written confirmation from the local contact person that he or she agrees to perform the duties specified in this division.
Hosts must provide proof of insurance
As we see with this ordinance, many communities are passing laws with some type of insurance requirement. The concern is most are inadequate or often misleading.
The primary reason for an insurance requirement is to ensure that short-term rental owners are properly protected from injuries or property damage. However, the current requirement may cause confusion for owners as the type of insurance is not defined.
Commercial general liability is found in business insurance policies and protects the insured against claims of bodily injury or property damage they could be found legally liable. It is the most comprehensive liability insurance one can purchase for short-term rentals
After a Long Legislative Debate, Tybee Island Enacts New Airbnb Laws
Tybee Island City Council has moved forward on new Airbnb laws after years of debate. This decision has stemmed from residents stating that vacation rentals are diminishing the quality of life and sense of community inherent in residential neighborhoods. While on the other hand, vacation rental owners and management companies defend the business as crucial to the island's economy and call claims of harm exaggerated or unsubstantiated. Within the new ordinance, there are regulations regarding insurance, application requirements, occupational tax certificate, and more.
Changes and additional laws include:
All STR must apply and be approved for an occupation tax certificate with the City of Tybee Island. Regulatory fees and taxes will be collected based on the unique property identification number associated with these tax certificates.
The owner shall be required to designate an agent for any short-term vacation rental unit. "Short-term vacation rental agent" is a local contact person designated by the owner who shall be available at all times to respond to complaints regarding the condition, operation, or conduct of occupants of the STVR.
All one- and two-family STVR units shall post a sign that shall be visible and legible from the address side of the street listing emergency contact name and phone number.
Proof of liability insurance shall be required along with evidence that the insurance company knows the property is being used as a STVR.
Tybee Island, Georgia did the right thing in requiring liability insurance for all hosts, as well as outlining that your insurance company has to understand that you are operating a vacation rental. The primary reason for an insurance requirement is to ensure that short-term rental owners are properly protected from injuries or property damage and that's why it's crucial that your policy is tailored to short-term rentals. A normal homeowner's policy would not provide you coverage if something were to happen at your vacation rental. All homeowner's policies carry a 'business activity exclusion', and as a short-term rental operator, you are running a business. The second you would mention 'business activity' while trying to make a claim with your homeowner's policy you will be denied and let to pay out of pocket. This is why Proper has designed a custom penned policy that's dedicated to short-term rentals and will be there for you when an issue arises.
New Airbnb Laws in Savannah, GA Includes Insurance Requirements
If you're a vacation rental host in Savannah you'll want to review Airbnb Laws and regulations affecting short-term rentals across the city. Hosts like yourself must apply annually for a short-term rental certificate to operate your Airbnb business, and provide the name, address, telephone number and email address of the 24-hour contact. Additional requirements include the following:
Proof of the owner's current ownership of the short-term vacation rental unit;
For condominiums, hosts must provide a copy of the adopted condominium declaration either explicitly permitting leasing of the dwelling units for less than 30 days or adopted condominium declaration which contains no prohibition on short-term vacation rentals or the leasing of dwelling units for less than 30 days;
Proof of insurance indicating the premises is used as a short-term vacation rental unit.
Ultimately the city hopes regulations will preserve the character of their neighborhoods and allow hosts and neighbors alike to enjoy their properties.
Savannah doesn't currently define the type of insurance, while ordinances commonly provide a liability insurance minimum such as $1,000,000. Simply stating "liability insurance" or "proof of insurance" doesn't accomplish much as there are several types of coverage you can purchase for a short-term rental. Out of the three types of liability coverage, personal, premise, and commercial general liability, commercial general liability is the most comprehensive liability insurance you can purchase. It is found in business insurance and protects you, against claims of bodily injury or property damage.
Here are some additional coverage options you should have on your policy:
Replacement cost valuation; building & contents
No limit on theft or vandalism
No limit on property damage from a guest
Liability continued over amenities
Liability continued off-premise
Quote Your Short-Term Vacation Rental Today
Interested in a policy to protect you and your business from liability and damage claims? Proper Insurance leads the Nation in short-term rental insurance, with over 100,000 policies written in all 50 states. Backed by Lloyd's of London and exclusive endorsements from vacation rental leaders such as HomeAway and Vrbo, Proper Insurance is built on world-class insurance coverage. Proper's policy covers vacation homes, townhouses, condos, duplexes, cabins, cottages, apartments, and more. With expert vacation rental underwriters, we can tailor a policy specific to your short-term rental property.
Given that STR laws and regulations are always changing, we rely on our community to keep us informed. If you have any additional information or updates relating to our posts, let us know at info@proper.insure!