Updated Airbnb Laws in Louisiana – New Requirements for Hosts in the Pelican State
As with various other states, Louisiana is beginning to understand the importance of regulating short-term rentals. By updating current Airbnb laws and regulations, it strengthens protection for both hosts and rental guests. New Orleans has recently updated its insurance requirements for short-term rentals, as well as increased other regulations for hosts. As legislation continues to change, hosts should continue to look for short-term rental updates within local municipalities.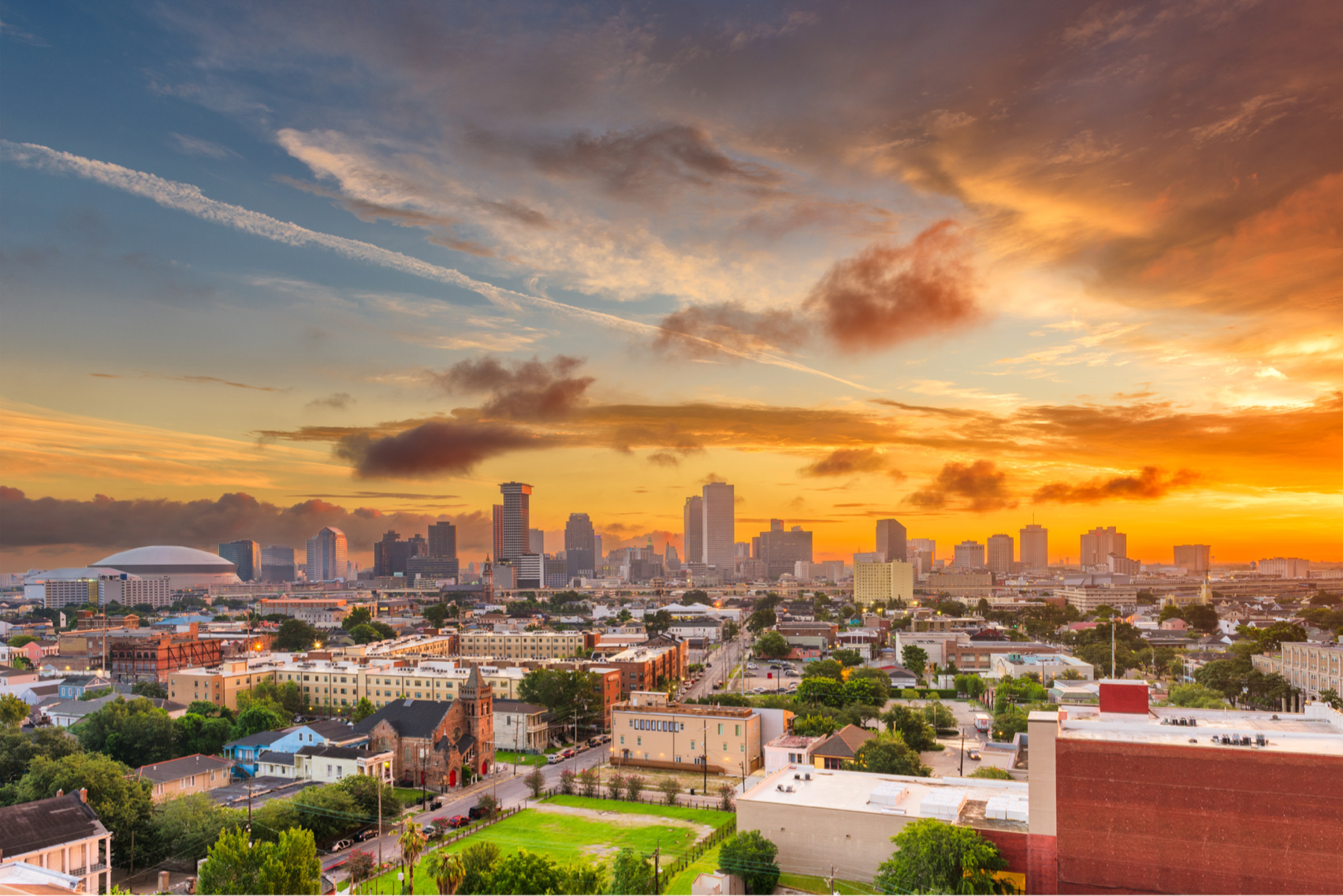 New Orleans Requiring Commercial General Liability Insurance
Short-term rentals can provide a steady stream of income for homeowners nationwide. However, with the rise of Airbnb and other short-term rental applications, new Airbnb laws and regulations have come into play. In December of 2019, the City of New Orleans created a new requirement stating that all short-term rentals must be associated with an Operator Permit. Currently, there is a six-month pause on short-term rental applications in residential areas which passed late August in 2022. As City officials still debate on how best to regulate short-term rentals, current Airbnb laws and regulations stand.
According to NOLA, short-term rentals must take place in a legal dwelling unit and the rental of that unit is for fewer than 30 days at a time. Rentals of greater than 30 consecutive days are considered long-term rentals and do not require an STR permit. Other regulations were also updated including:
Ensuring the STR is covered by a $1,000,000 commercial general liability insurance policy
Maintaining the STR guest registration records, including dates of occupancy, number of guests per stay, and rates charged
Ensure dwelling and occupancy limits set forth in the CZO and CCNO and observed
Ensure that an advertisement or listing of their STR contains: the STR owner permit number, STR operator permit, whether the STR unit is wheelchair accessible or otherwise ADA compliant, the number of permitted guest bedrooms in the STR, and the maximum permitted occupancy of the STR
Post a copy of the Owner's Permit in a location visible to both guests and neighbors
For the full list of residential and commercial STR owners' duties and responsibilities, check out the New Orleans Short-Term Rental Handbook.
Short-Term Rental Laws – Insurance Requirements
The primary reason for an insurance requirement is to ensure that short-term rental owners are properly protected from injuries or property damage.
Commercial general liability is found in business insurance policies and protects the insured against claims of bodily injury or property damage they could be found legally liable. It is the most comprehensive liability insurance one can purchase for short-term rentals.
Additionally, when defining the "proof" of insurance, cities or counties can easily require a "certificate of insurance" which is a standardized form to show proof of insurance to various interested parties, including banks, mortgage lenders, or in this case, cities or counties requiring owners to provide proof of insurance to obtain a short-term rental certificate.
Quote Your Short-Term Vacation Rental Today
Interested in a policy to protect you and your business from liability and damage claims? Proper Insurance leads the Nation in short-term rental insurance, with over 100,000 policies written in all 50 states. Backed by Lloyd's of London and exclusive endorsements from vacation rental leaders such as HomeAway and Vrbo, Proper Insurance is built on world-class insurance coverage. Proper's policy covers vacation homes, townhouses, condos, duplexes, cabins, cottages, apartments, and more. With expert vacation rental underwriters, we can tailor a policy specific to your short-term rental property.
Given that STR laws and regulations are always changing, we rely on our community to keep us informed. If you have any additional information or updates relating to our posts, let us know at info@proper.insure!