Recently Updated Airbnb Laws Throughout Massachusetts Municipalities
As the regulations are constantly evolving in Massachusetts, it is important for hosts to stay up to date on current Airbnb laws and requirements. With updates to inspections, registrations, and zoning, staying educated on these changes is critical.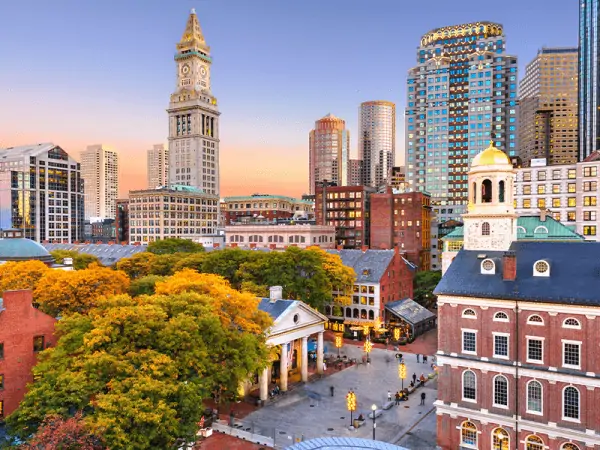 Revere Massachusetts Increases Airbnb Laws and Regulations for Short-Term Rentals
The Revere City Council of Massachusetts has passed a new short-term rental ordinance, which took effect July 1st, 2021. The Airbnb laws require that all units of housing posted for short-term rental shall be registered with the city of Revere, Massachusetts, pending an inspection from an Inspector from the Office of Short-Term Rental. Unregistered short-term Airbnb rentals are subject to fines effective September 1st, 2022.
The following are the key changes to the Short-Term Rental Ordinance:
Annual registration is required for each unit rented. The Office of Short-Term Rental will track down unregistered short-term rentals and after a brief warning period will fine $300/day for posted rentals that remain unregistered.
Registration will require the following documentation:

Good Standing Check from the city to determine that no prior fees, fines, or taxes are due
A certificate of short-term rental from the state
A valid insurance binder of liability limits of no less than $250,000 per incident

Inspection will be required for all short-term rentals. Owners should schedule inspections with both the Office of Short-Term Rental and the Fire Prevention Office.
Inspection will be required annually, and Registration will be renewed each calendar year after inspection, effective by the end of January, with the first registration being valid through January 2023.
Any unit rented for periods of less than 30 days qualify under the Short-Term Rental Ordinance.
Short-term rentals may only rent to 2 persons per bedroom up to a maximum of 6 people total, exclusive of children under the age of 12.
Short-term rentals may not be offered as a sublet from a renter.
Commercial rentals are prohibited.
Registrations must maintain accurate logs of renters for 3A years.
The following do not qualify for short-term rental:

Not either a primary residence or unit attached to a primary residence
Deed restricted or section 8 funded units
Units in condo or homeowner associations that prohibit short-term rentals
Units in a calendar year that receive 3 or more violations of state code or municipal ordinance related to health, safety, sanitary conditions, excessive noise, improper trash disposal, or disorderly conduct
Units whose owner is delinquent in payment of local taxes, fines and fees
Quincy Massachusetts Airbnb Laws Bans All Short-Term Rentals in Residential "A" Neighborhoods
As a suburb of Boston, Quincy sees consistent bookings for groups traveling to the area for both work and tourism. With this in mind, the city settled on new short-term rental Airbnb laws in the Spring of 2021. While still determining a formal way to track compliant rentals, the City has settled on a list of requirements for hosts.
The new short-term rental Airbnblaws include the following requirements, mirroring those found in cities across the U.S.:
Mandatory registration process for each short-term rental
Mandatory health and safety inspection for each short-term rental
Short-term rentals are banned in Residential A neighborhoods
Short-term rentals are banned in income-restricted housing
Short-term rentals are limited to owner-occupied dwellings
Strict Regulations in Boston Massachusetts Cause Short-Term Rental Options to Plummet
Boston city council recently passed a new set of stringent Airbnb laws regulating Airbnb and other short-term rental companies throughout the city. According to the new law, investors and tenants will not be permitted to rent out a property by the night, beginning January 1st, 2019. Since the laws have gone into effect, there are now under 700 rentals citywide (updated July 11th, 2022). The law heavily limited the ability of landlords to hold investment properties just for the purpose of letting them out for short-term rentals, which is characterized as anything under 28 days.
According to regulators, Airbnb and other vacation rentals have significantly impacted the apartment, hotel, and housing markets. Officials have said that nearly 2,000 apartments are being rented out by the night in Boston instead of through traditional 12-month leases. As a result, certain businesses are suffering while vacation rentals prosper.
Along with the strict regulations, hosts are also required to register their rental with the city and pay a $200 annual fee. As with most other cities regulating rentals, there are fines and consequences for property owners who don't abide by the new laws. However, it's not exactly clear how officials will enforce these new policies. Some states have chosen to create a "short-term rental enforcement" department, but this sometimes requires significant budgetary approval. Because of this, many property owners are ignoring the regulations set forth in other areas.
Mashpee Massachusetts Hosts Required to Obtain a Certificate of Registration
Mashpee adjusted regulations for short-term rentals Airbnb Laws in early March. Now hosts are now required to obtain a short-term rental certificate, or "Certificate of Registration" for their rental business and follow other applicable laws according to state and local health and safety.
It is likely, prior to registration, short-term rental properties will be inspected by the Board of Health to ensure they are up to code regarding the building, electrical, plumbing and fire safety.
With these regulations coming due across the U.S., hosts have a particular challenge to adapt to regulations while maintaining a healthy business. That is just how cities view short-term rentals – as a business. Given this fact, many cities also require hosts to provide proof of liability insurance upon registration. Ultimately, the goal is ensuring safe properties for guests and the community by requiring a generally higher level of standard of care.
Limited Discussion of Airbnb Insurance Coverage Requirements
While cities across the world are still trying to create legislation for the explosion in short-term rentals, few officials have addressed the elephant in the room: commercial liability insurance.
A big source of Airbnb insurance problems is the lack of coverage property owners have. When it comes to renting out your home, most new property owners don't realize that their homeowner's insurance does not cover rental situations. This often leaves them uninsured and exposed to two of the biggest issues in the rental business: liability and property damage.
As for property damage, this is self-explanatory. When your home is damaged, it's normally your homeowner's insurance that steps in to take care of the bill. But if a guest wrecks your property, then you may just find yourself having to pay for the repairs out of your own pocket! Proper insurance wants to help you avoid these common mistakes, and acts as an all-in-one coverage against property damage, liability, and business income. Proper insurance also meets all city requirements for short term renting!
Quote Your Short-Term Vacation Rental Today
Interested in a policy to protect you and your business from liability and damage claims? Proper Insurance leads the Nation in short-term rental insurance, with over 100,000 policies written in all 50 states. Backed by Lloyd's of London and exclusive endorsements from vacation rental leaders such as HomeAway and Vrbo, Proper Insurance is built on world-class insurance coverage. Proper's policy covers vacation homes, townhouses, condos, duplexes, cabins, cottages, apartments, and more. With expert vacation rental underwriters, we can tailor a policy specific to your short-term rental property.
Given that STR laws and regulations are always changing, we rely on our community to keep us informed. If you have any additional information or updates relating to our posts, let us know at info@proper.insure!