Oregon Airbnb Laws and Regulations Across the State
Oregon has seen a huge increase of approximately 6,500 short-term rental units since last March 2021. With the growing rate of vacation rentals in the state cities understand the importance of Oregon Airbnb Laws to maintain the state's livability.STR laws and regulations are constantly changing and we strive to keep our community up to date on these matters. We have outlined updated regulations that we are aware of in the state of Oregon below: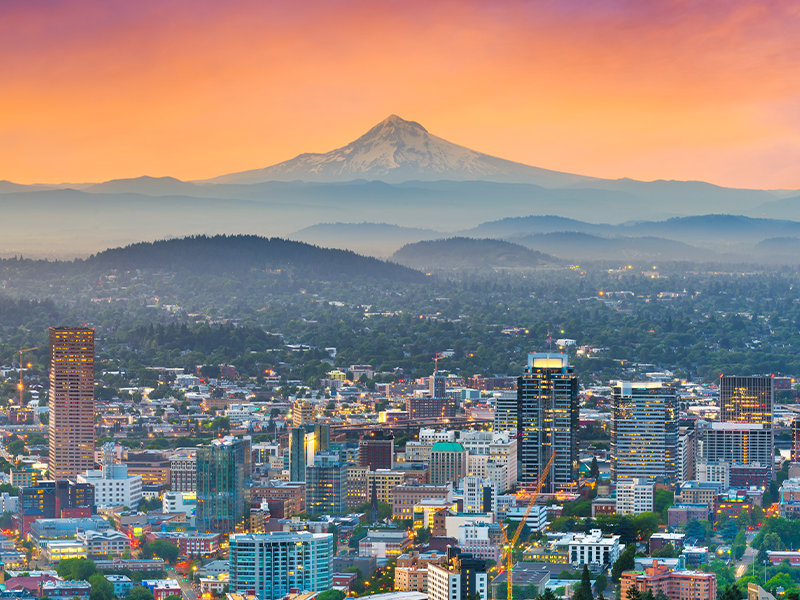 Eugene Airbnb Laws Adopted Sept. 2020
The Eugene, Oregon City Council adopted a new ordinance to better regulate the registration process of vacation rentals, which took effect November 2020. The current short-term rental registration requirements include:
The name of the owner/operator,
Address of the short-term rental, and
Whether the STR is owner-occupied
Local Contact information
Registration is only required within the City Limits of Eugene. Looking to get registered today? Register online here.
Active Lincoln County Airbnb Laws Include Current Ban on Licensing
As of March 2022 the Board of Commissioners for Lincoln County, Oregon adopted a new regulation that extends the suspension of short-term rental licenses until September 6th, 2022. This is in hopes of better protecting the livability of neighborhoods where rentals are located.
Newport Airbnb laws
In June 2021 the Newport City Council approved Resolution No. 2021-62 which terminated the local emergency ordinance in place, which placed a moratorium on the issuance of new short-term rental permits. Newport currently has a waitlist open for short-term rental permits. Here are the requirements for joining the waitlist:
The property to be permitted is located in a residential district and zoned for short term lodging;
You are the legal owner of the property. You are not eligible if you do not hold title and/or are in escrow;
The property is not part of a Homeowners Association whose CC&Rs prohibit short term lodging; and
A short term lodging permit for this property had not previously been revoked.
Apply to get on the waitlist today!
City of Portland Airbnb Laws
Beginning June 2019 Portland Oregon issued a new ordinance outlining two types of short-term rentals allowed:
Type A accessory short-term rental permit: The resident rents no more than 2 bedrooms to 5 overnight guests.
Type B accessory short-term rental permit: The resident rents between 3 and 5 bedrooms to overnight guests. The maximum number of guests are determined as part of the required Conditional Use Review.
Within the updated Oregon Airbnb Laws for Portland are residency requirements for short-term rental permits. The resident of the vacation rental must occupy the unit for at least 270 days during each year but there are no limits to the number of nights you may have a short-term rental.
Quote Your Short-Term Vacation Rental Today
Interested in a policy to protect you and your business from liability and damage claims? Proper Insurance leads the Nation in Airbnb insurance, with over 100,000 policies written in all 50 states. Backed by Lloyd's of London and exclusive endorsements from short-term rental leaders such as HomeAway and Vrbo, Proper Insurance is built on world-class insurance coverage. Proper's policy covers vacation homes, townhouses, condos, duplexes, cabins, cottages, apartments, and more. With expert vacation rental underwriters, we can tailor a policy specific to your short-term rental property.