Current Airbnb Laws and Regulations in Delaware – What Hosts Need to Know
Delaware, like many states, is continuing to update Airbnb laws and regulations as the need for short-term rentals increases. By updating current Airbnb laws and regulations, both hosts and guests are better protected. Unfortunately for hosts in Dover, Delaware, the city has passed an ordinance that only allows hosts to rent out their properties for a total of 30 days in the calendar year. Hosts should continue to look for developments in the future regarding any changes to short-term rental legislation.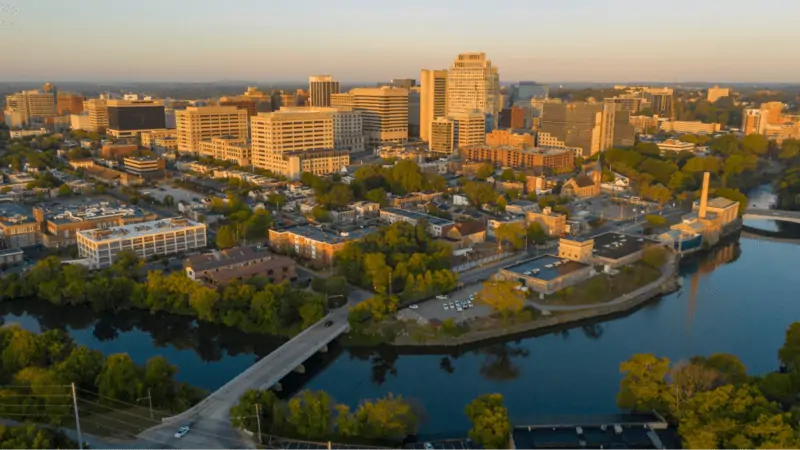 Dover, Delaware Places Strict Regulations on STR Hosts
New regulations in Dover will limit hosts when it comes to operating your vacation rental business. In a previous ordinance, the city defined short-term rentals as rentals of 30 days or less, however, the new ordinance only allows you to rent your home for a total of 30 days in a calendar year. These strict Airbnb laws and regulations are still under debate, as local hosts express concerns.
The city feels as if these regulations are a compromise stating, "This Ordinance recognizes that short-term rentals are an economic asset, allowing for increased travel, visitation, and tourism and affording property owners of the opportunity to earn revenue from such occupancy while setting forth the purposes and establishing regulations to ensure that such uses do not create public safety risks or become nuisances."
Some of the new regulations include:
Owners must have a short-term rental license.
Owners must be permanent residents of Dover and live in the home when they are not renting it out.
The number of guests should never exceed double the amount of rooms. (For example, a three-bedroom house has a maximum of six people).
Owners cannot rent their homes for more than 30 total days in a calendar year.
The Ordinance further elaborates on these regulations stating:
The Owner of the property being offered as a Short-Term Rental Use must be a resident of the City of Dover and such owner may offer for Short-Term Rental Use only that property which is the owner's primary residence.
Property not owned by a resident of the City of Dover shall not be used for Short-Term Rental Use. Such property shall not be used for overnight accommodations unless such property qualifies as a Bed and Breakfast Inn.
The Owner has the responsibility to not knowingly allow any illegal or criminal activity on the property nor permit the guests to create a public nuisance.
The Owner of any dwelling proposed for a Short-Term Rental Use must obtain an annual Short-Term Rental Use license. An inspection by the City of Dover code enforcement office shall be required to determine compliance with property maintenance and all other applicable codes. The inspection shall be required the first time a license is issued and may be required at renewal at the discretion of the code enforcement office.
The ordinance establishes standards for occupancy, parking, signage, special events, and information required to be provided to guests.
Quote Your Short-Term Vacation Rental Today
Looking for a policy in your county/city in Delaware? Proper Insurance leads the Nation in short-term rental insurance, with over 100,000 policies written in all 50 states. Backed by Lloyd's of London and exclusive endorsements from vacation rental leaders such as Vrbo, Proper Insurance is built on world-class insurance coverage. Proper's policy covers vacation homes, townhouses, condos, duplexes, cabins, cottages, apartments, and more. With expert vacation rental underwriters, we can tailor a policy specific to your short-term rental property.
Given that STR laws and regulations are always changing, we rely on our community to keep us informed. If you have any additional information or updates relating to our posts, let us know at info@proper.insure!