Current Airbnb Laws and Regulations in D.C. – What Hosts Need to Know When Renting in the Capital
D.C. has long been known as a popular tourist destination. Recently, city officials have updated licensing and insurance requirements for short-term rental hosts within the city. The goal when further regulating short-term rentals is to create a higher quality of hospitality and raise bookings for local short-term rental hosts. As the tourism industry continues to grow, hosts in D.C. should continue following local regulations and looking for updates in short-term rental legislation.
Airbnb Laws and Regulations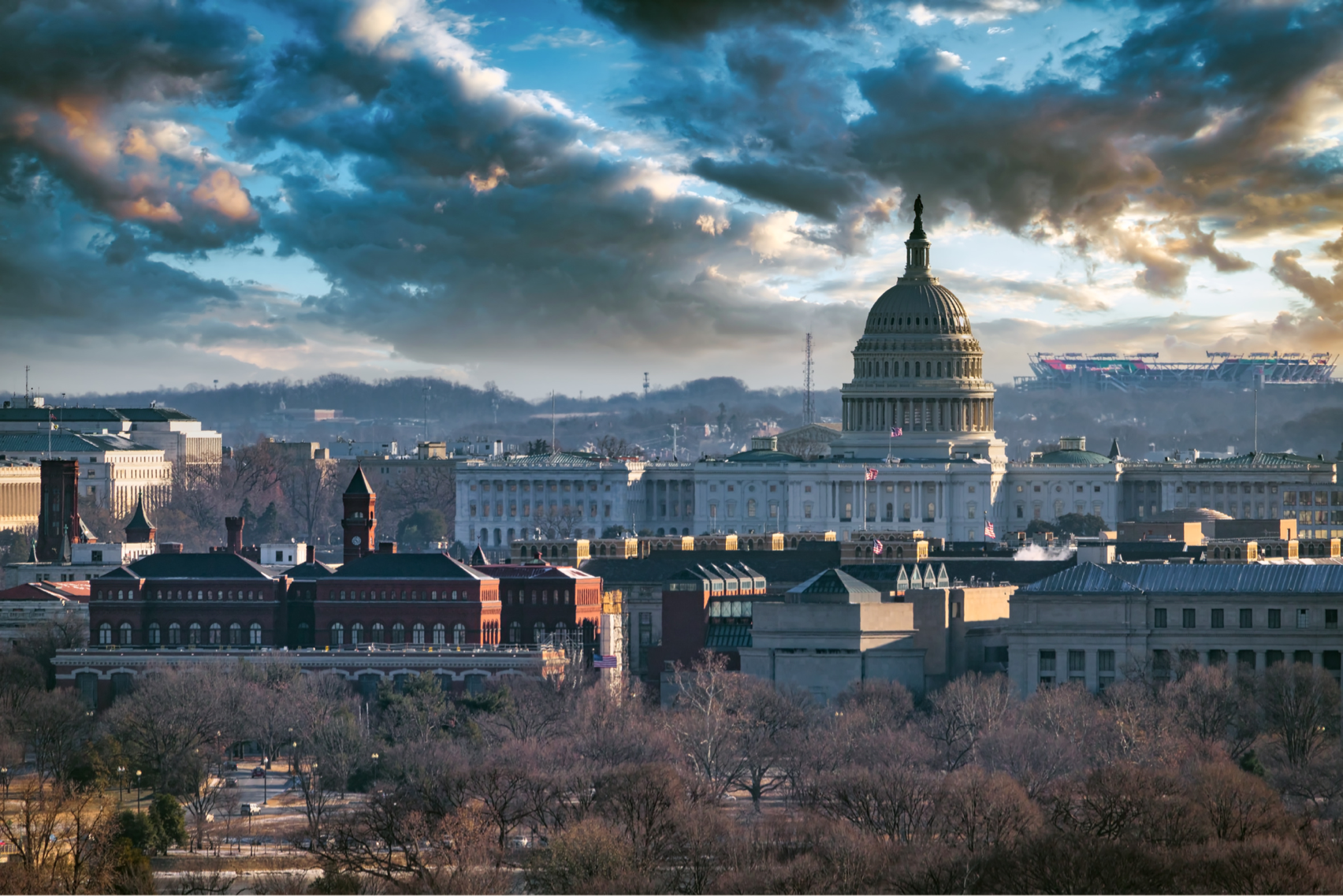 Washington D.C.
Requires Liability Insurance for Hosts 
Are you a D.C. homeowner interested in renting out a bedroom, basement, or entire home on Airbnb or any other platform? Washington, D.C. has one of the strongest real estate markets in the country with more than 5,100 short-term vacation rentals.
Currently, D.C. is enforcing new Airbnb laws and regulations that increase requirements for all hosts. The Short-Term Rental Regulation Act of 2018 (14 DCMR Section 9901.6), which took effect on December 3, 2021, requires ALL short-term rental and vacation rental properties booked on platforms such as Airbnb and Vrbo to be licensed by the Department of Regulatory Affairs (DCRA). 
Current Airbnb laws and regulations include but are not limited to:  
There must be unobstructed egress from the rental property, and working smoke and carbon monoxide detectors, and a portable fire extinguisher, are required.
Hosts must provide a 24-hour accessible phone number to reach themselves, or their representatives, in case of emergencies.
The host must post the Short-Term Rental or Vacation Rental License conspicuously inside the property.
All applicable transient lodging taxes, which will be collected by booking services on behalf of hosts, must be paid.
Records of each booking must be maintained for a period of two years.
Investment properties and those owned by corporate entities are not eligible. 
Aside from current regulations enacted in late 2021, D.C., insurance requirements were also put in place for short-term rental hosts.  
Proof of liability insurance with a minimum of $250,000 in coverage must be provided – this may be obtained through a rental platform or from an insurance company.
Primarily, the city does not define the type of liability insurance needed for hosts. There are three main types of liability insurance available to short-term rental hosts: personal liability, premise liability, and commercial general liability. Both personal and premise liability policies exclude business activity, so while the policy provides liability to protect the insured against claims of bodily injury, if something were to occur at their short-term rental, the coverage would be void due to the business activity. 
Additionally, while booking sites may provide liability "guarantees" such as those offered through Airbnb, these platforms do not provide hosts with proof of insurance, such as a certificate of liability (COI). In the insurance industry, all carriers use a standardized form called a "certificate of insurance" or COI to show proof of insurance to various interested parties, including banks and mortgage lenders. This COI shows the named insured, any additional insureds, the location address, the effective date, the coverage limit, and the type of liability.
Verify Your Short-Term Rental Insurance
Want to see how your short-term rental compares to others in D.C.? Interested in a policy to protect you and your business from liability and damage claims? Proper Insurance is the nation's leading short-term rental insurance provider protecting homes in all 50 states, replacing inadequate Homeowners/Landlord policies. Their comprehensive coverage meets or exceeds standard short-term rental requirements with $1M Commercial Liability (CGL) and unmatched protection for your property and revenue. Additional custom coverages include guest-caused theft/damage, amenity liability (bikes, kayaks, hot tub, etc.), bed bugs, fleas, squatters, and more.
Please note: The information provided is intended as a guide and may not be comprehensive or current. Regulations may change and could vary by area or situation. Always consult local authorities or a legal professional to ensure you have the most accurate information for your short-term rental property.
Given that STR laws and regulations are always changing, we rely on our community to keep us informed. If you have any additional information or updates relating to our posts, let us know at info@proper.insure!