When Guests Refuse to Leave: How to Prevent an Airbnb Squatter at Your Vacation Rental
Many short-term rental owners strive to create a comfortable and inviting space that feels like home to their guests. But what happens when a host's hospitality gets exploited by a guest overstaying their welcome without permission? Sounds like an Airbnb squatter is settling in.
This scenario is on the rise and squatter rights presents a complex challenge for short-term rental owners who didn't knowingly invite a squatter – a guest who unlawfully occupies a rental beyond the booking period – inside their property.
Proper Insurance responded to the increase in squatter related incidents by implementing squatters insurance coverage — the first and only coverage written specifically to help owners and hosts deal with squatters at their short-term rental properties with protections in place for loss of business revenue and actual expenses incurred with no deductible.
Thankfully, with greater awareness of Airbnb squatters and the right precautions in place like squatter insurance, hosts can empower themselves against squatter-related incidents.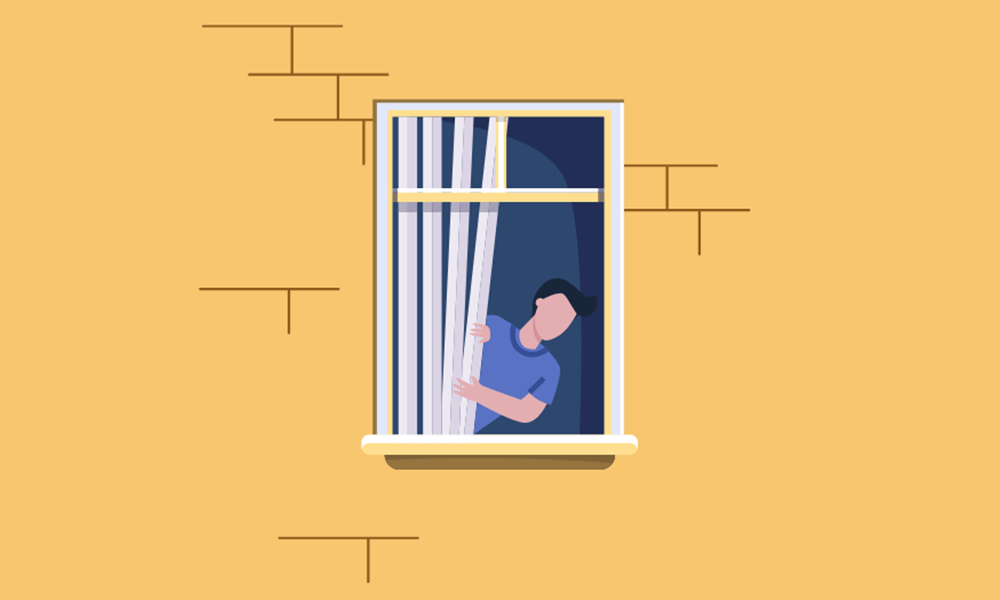 Understanding Airbnb Squatters
What is an Airbnb Squatter?
A squatter is an person who knowingly and willingly occupies someone else's property without authority or permission, intending to stay or live there. In short-term rentals, an Airbnb squatter could be a guest who rents your property for a week but refuses to leave the Airbnb once the booking period ends.
Here are two recent situations property owners/hosts found themselves in with Airbnb squatters:
In Palm Springs, CA, an Airbnb host dealt with two squatters, the Pashanin brothers. They initially refused to pay in full and subsequently claimed tenancy rights under California Adverse Possession Laws, citing their continued occupancy as legal grounds. This incident highlighted the complexity involved with squatters at short-term rental properties.
In another case, an Airbnb host encountered a squatter who refused to leave after their stay. This guest went to extreme lengths, bringing her own furniture, rearranging the garden, and even hiring a bodyguard to prevent her eviction.
Do Airbnb Squatters Have Rights?
Yes, Airbnb squatters can gain legal tenant rights in some states if they occupy a property long enough. Laws for squatter rights, though intended to protect vulnerable tenants, can impose frustrating limitations on removing unwanted guests.
In certain states, a squatter who has been living at a property for longer than 30 days may be granted tenant status, even without a rental agreement or paying rent. Unfortunately, for the owner/host, once a person gains tenant status it makes it challenging to promptly evict them.
What Are Squatters Rights?
Squatters rights are laws that protect people who are illegally living at a property they do not own without the property owners permission. Squatters rights are directly linked to adverse possession law, which varies state to state. The main distinction between the two are that squatter rights only give the person the right to stay on the property, while adverse possession laws can give the squatter the right to own the property.
Airbnb squatters may be attracted to popular tourist destinations that have a high concentration of short-term rentals and have laws that enable squatters to establish legal tenant rights after 30 days. The following states are examples of places that could allow a squatter to claim tenant rights after 30 days:
California
Colorado
Illinois
New Jersey
New York
Pennsylvania
Washington
In many states, after 30 days of occupation, a guest can claim tenant rights. That's why it's important to familiarize yourself with the adverse possession law for the state your property is located in.
How to Evict a Squatter from a Short-Term Rental
Taking immediate action is crucial when dealing with Airbnb squatters and squatter rights. At the same time, the eviction process can be time-consuming and challenging, as many squatters attempt to assert tenant rights/squatter rights.
Steps to take when evicting an Airbnb squatter and how to navigate the situation quickly and effectively :
File an Action for Possession or Unlawful Detainer: This legal process applies to squatters claiming to be tenants who refuse to leave your Airbnb. It's crucial to establish that there is no valid lease or that the lease has expired, proving that the occupant has no legal right to stay.
Initiate the Eviction Process: Begin the eviction process by informing the squatter that they do not have permission to occupy the property and demanding that they vacate. Time is of the essence, as a delay could complicate matters due to Adverse Possession laws.
Maintain Comprehensive Documentation: Keep detailed records of all interactions with the squatter. This documentation serves as evidence that you've taken lawful and compliant steps to resolve the situation. Additionally, note any instances of aggression or threats made by the squatter, as this information can be used in court if necessary.
Contact Your Insurance Provider: Review your current insurance policy to determine whether it covers squatters. If you're uncertain, consult your insurance agent promptly to verify your coverage. If you do have coverage, initiate a claim. Your claim may be denied without specific squatter coverage, leaving you responsible for the associated costs.
Proper Insurance Squatter Coverage
As specialists in short-term rental insurance, we continuously listen to our clients to provide the best policies available for owners/hosts. Recognizing the seriousness of the Airbnb squatter problem, Proper Insurance has taken proactive steps to address it.
Proper Insurance is proudly the first to offer coverage tailored specifically for encounters with squatters at short-term rental properties. Our squatter coverage includes the following protections for your short-term or mid-term rental:
$10,000 in Loss of Business Revenue: Proper Insurance will compensate you up to this amount for the loss of business revenue resulting from a squatter's refusal to vacate your "insured location," as stated in the "policy declaration" after the agreed-upon rental period has concluded. It's crucial to note that while you may experience income loss due to a squatter occupying your Airbnb, loss of business revenue can also occur during the time it takes to repair or restore your property following damage caused by the squatter.
$5,000 in Actual Expenses Incurred: Proper Insurance provides coverage of up to $5,000 for the actual expenses incurred when dealing with an Airbnb squatter. These expenses might include costs for eviction, court costs, and sheriff fees.
Upgrade Your Insurance Coverage Today
Are you interested in learning how your short-term rental business could benefit from having coverage for Airbnb squatters, along with other protections such as bed bug coverage and liquor liability?
Proper Insurance is the nation's leading short-term vacation rental insurance provider, with the most comprehensive policy on the market. We protect homes in all 50 states with unmatched coverage for your property, revenue, and business liability, customized to include guest-caused theft/damage, liquor liability, amenity liability (bikes, kayaks, hot tub, etc.), bed bugs, squatters, and more.
Give us a call at 866-260-4853 to receive a comprehensive coverage comparison.