Current Airbnb Laws and Regulations in Idaho- What Hosts Need to Know
Idaho, like many states, is continuing to update Airbnb laws and regulations as the need for short-term rentals increases. By updating current Airbnb laws and regulations, both hosts and guests are better protected. Idaho has currently updated insurance requirements for short-term rental hosts in Boise and continues to look at developing the laws and regulations in the future. As legislation continues to change, hosts should look for short-term rental updates within local municipalities.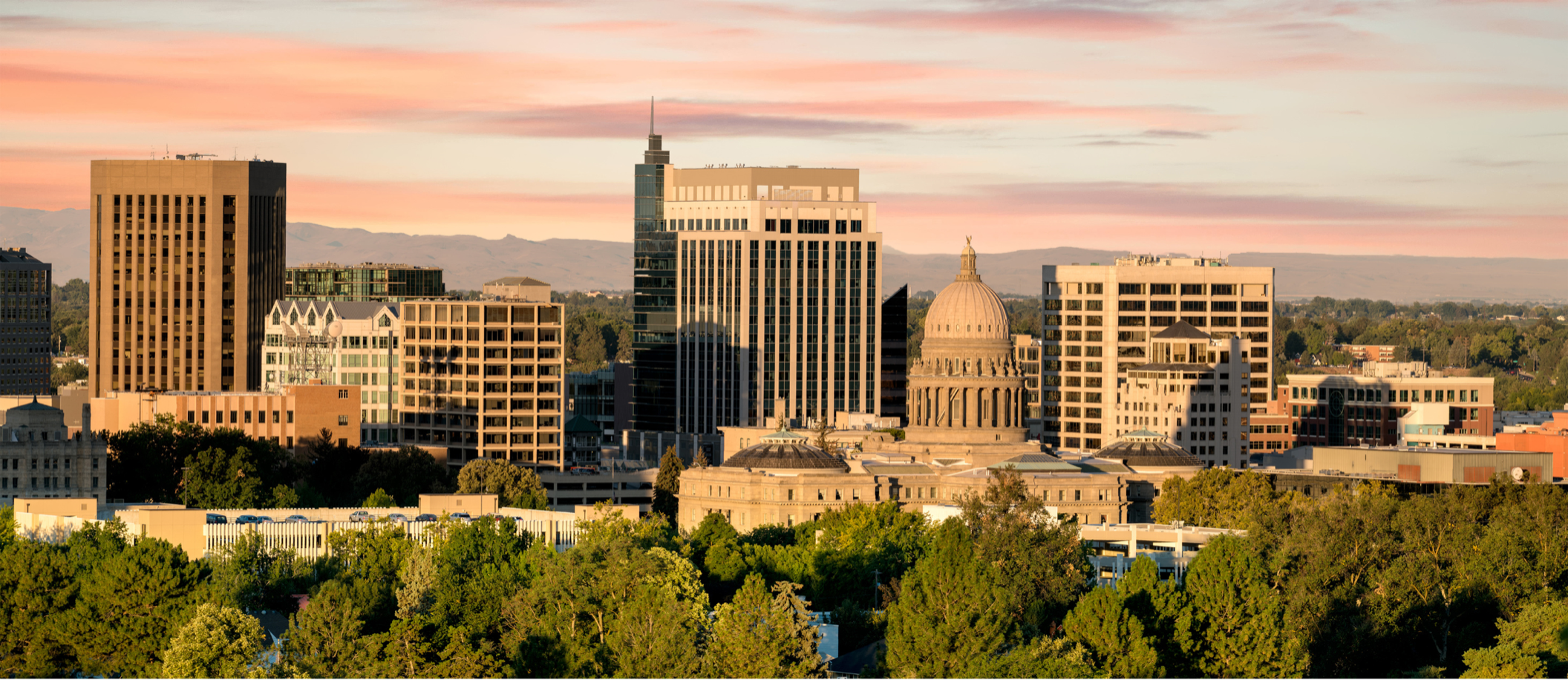 Boise Idaho Requiring Liability Insurance
Boise has recently updated short-term rental requirements in 2022 after much debate on how to best regulate rentals. As of May 1, 2022, short-term rental operators will be required to apply for and obtain a license. The city currently defines short-term rentals as single-family houses, units in a condominium or timeshare, or owner-occupied residential homes that are offered for less than thirty days. The new Airbnb laws and regulations also require safety equipment in rentals like smoke detectors, carbon monoxide detectors, and fire extinguishers.
When applying for a license, hosts must provide the following information:
On-site representative contact information
Address and type of rental
Rental marketplaces where the property is listed (list #s for all marketplaces)
Parking availability (on street/off-street)
Safety information including the # of:

Smoke detectors
Carbon monoxide detector
Fire extinguishers

Designate a local representative:

All short-term rental licensees must designate and maintain a local representative to respond to all license issues in a timely manner.
The local representative must reside within 20 miles of city limits. Any short-term rental owners who reside outside the State of Idaho must maintain a local representative authorized to accept legal notices on the owner's behalf.

Proof of Liability Insurance
Proof of liability insurance must be uploaded to your application before a license may be issued
According to the ordinance that was passed, insurance requirements are as follows:
Every short-term rental property licensed pursuant to this chapter shall continuously maintain liability insurance appropriate to cover the short-term rental use, including any necessary policy endorsements, with a limit of at least one million dollars ($1,000,000.00) or only conduct all short-term rental lodging transactions through a platform that provides equal or greater liability insurance coverage to cover the short-term rental use.
Evidence Of Insurance: Every applicant shall tender to the City Clerk's Office the certificates of insurance certifying that insurance of the types and in the amounts required by this chapter are always in full force and effect. (Ord. 7-22, 3-15-2022, eff. 5-1-2022)
Quote Your Short-Term Vacation Rental Today
Interested in a policy to protect you and your business from liability and damage claims? Proper Insurance leads the Nation in short-term rental insurance, with over 100,000 policies written in all 50 states. Backed by Lloyd's of London and exclusive endorsements from vacation rental leaders such as HomeAway and Vrbo, Proper Insurance is built on world-class insurance coverage. Proper's policy covers vacation homes, townhouses, condos, duplexes, cabins, cottages, apartments, and more. With expert vacation rental underwriters, we can tailor a policy specific to your short-term rental property.
Given that STR laws and regulations are always changing, we rely on our community to keep us informed. If you have any additional information or updates relating to our posts, let us know at info@proper.insure!