Man Drowns at Vacation Rental Due to Owner Negligence. Family Calls for Waterfront Safety Regulations.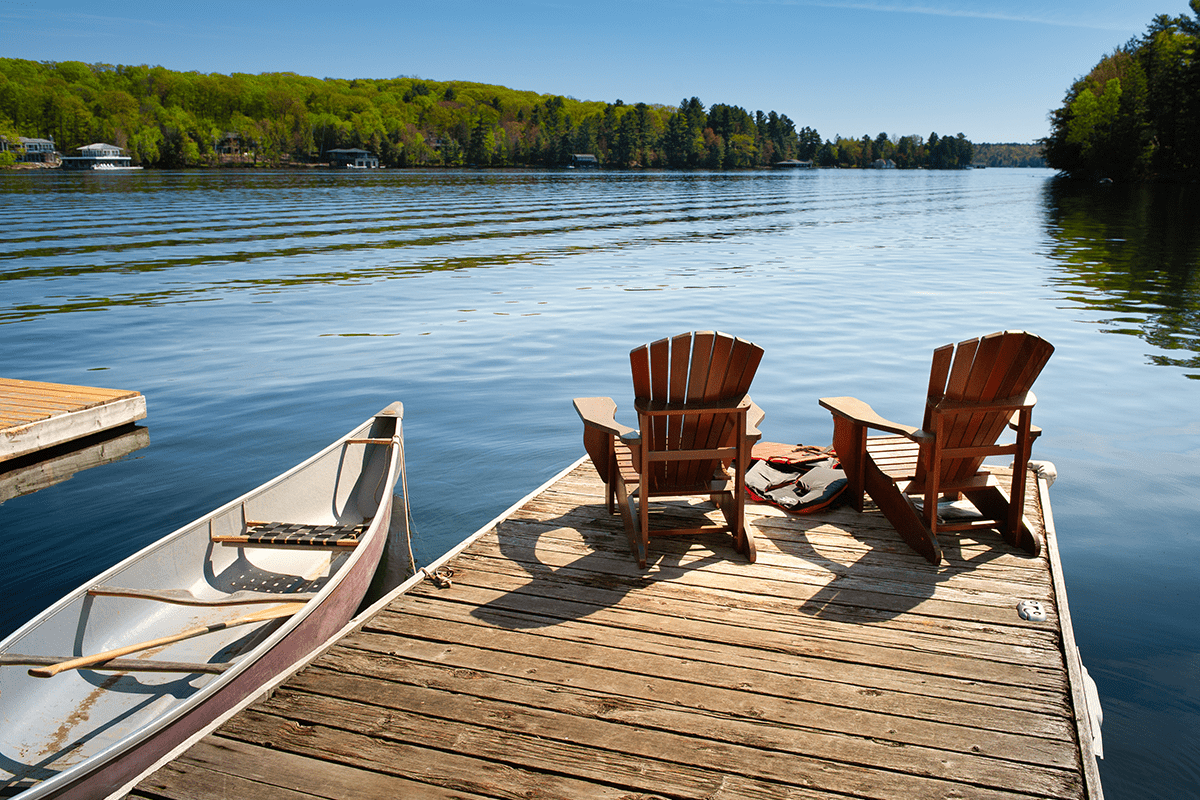 What Exactly Happened?
Vinod Deonarine was enjoying his stay at a waterfront vacation rental off Fox Lake, IL when he and his friend decided to take the canoe that was provided by the rental out for a paddle to experience the starry night sky. As they were making their way back to the waterfront vacation rental the canoe capsized, and they began calling for help. Numerous people heard and reported their cries for help and deputies, police officers, and fire departments responded to the calls. The authorities and emergency response teams were able to locate Vinod's friend but weren't able to locate Vinod's body until it was too late.
Vinod's sister, Kumarie Deanarine, stated that there was 'complete negligence' of the short-term rental host because there were no life jackets or safety equipment on the canoe, it wasn't locked up, the wrong oars were provided, there was no ladder present by the canal and absolutely no safety information provided about the lake or canoe. On behalf of his family, Kumarie called state senators regarding the enforcement of stricter waterfront rental regulations.
"There is nothing I can do to bring my brother back but there is something we all can do to prevent this from happening to other people." Kumarie said.
How Could This Have Been Avoided?
Insurance Underwriting
When incidents like these happen at vacation rentals, we must ask which insurance provider the vacation rental owner has covering the property? In this case, the insurance carrier for the vacation rental mentioned above, either had no idea the property was being operated as a vacation rental or they did not have proper underwriting to access and address risks like the canoe requiring a life-vest, or any safety warnings.
Suggested Reading:Waterfront Vacation Rental Safety Concerns Every Host Should Know
At Proper Insurance, we specialize in short-term rental properties, and this is evident in our underwriting. Adequate safety standards for waterfront properties are an underwriting requirement because they are a known safety concern for guests meaning that we have seen a high number of incidents and subsequent lawsuits involving these items in the past.
Choosing a carrier with experienced short-term rental underwriters means that they've seen thousands of listings and hundreds of lawsuits, making it easy for them to identify issues before an accident. Based on this experience, underwriters may ask that you make changes to your short-term vacation rental, such as adding non-slip tape on your dock in order to continue the insurance contract. These requirements, however, are separate from the language within the actual policy. So while underwriters may request that you install rescue equipment it doesn't change the fact that if there was a lake-related injury at your property your liability insurance would still respond.
These requirements should be viewed as a guide to help you ensure your rental is safe for guests, not as a barrier to entry. When starting a new policy, there is a grace period in which underwriters will notify you of potential risks and give you an opportunity to correct the issue so that the insurance contract may continue.
Safety Inspections
If you provide watercraft items at your vacation rental, it is your responsibility to make sure that they are in working condition, as well as provide coast-guard approved life vests before your next guests arrive. As a waterfront rental host, it's important to understand that rescue and safety equipment should be a priority for your guests, especially since there are no lifeguards on duty.
"Always provide guests with as much information as possible. You must assume they are visiting from a place they don't use kayaks often, if at all." – Justin Ford, Breezeway's Watercraft Safety video
That's why you can never fully understand the abilities of your guests but providing rescue equipment could help your guests stay safe if an issue were to arise on the water. Including these safety features at your waterfront vacation rental could help your insurance carrier battle a lawsuit if your guest were to be injured.
At Proper Insurance, we understand the importance of vacation rental safety, that's why we have partnered with Breezeway, which offers a Safety Certification Program. As a short-term rental host, having a safe rental should be your top priority and that's why Breezeway has developed a self-inspection that you can do right from your phone. You'll run through your own rental property using Breezeway's mobile app and easily complete each step of the safety inspection in less than 15 minutes, and then you'll receive a summary of your work. Proper is not notified if you do not pass the inspection but once certified, you'll receive a 5% base property and 5% base liability premium discount/credit towards your insurance costs.
Verify Your Short-Term Rental Insurance Today
As of this writing, we cannot know whether a lawsuit has been filed against the vacation rental owner but given their blatant negligence and an increasing number of injury attorneys targeting short-term rental incidents, it will most likely end up in court. While it's important to ensure that your vacation rental has adequate safety features provided, it's impossible to know what could happen and that's why it's so important to verify you have the right policy to protect you and your business if an incident like the above were to happen at your rental.
Proper Insurance is the nation's leading short-term vacation rental insurance provider, with the most comprehensive policy on the market. We protect homes in all 50 states with unmatched coverage for your property, revenue, and business liability, customized to include guest-caused theft/damage, liquor liability, amenity liability (bikes, kayaks, hot tub, etc.), bed bugs, squatters, and more.