Airbnb Laws in the Magnolia State—What Mississippi Hosts Need to Know
Cities and Counties in Mississippi are enacting Airbnb Laws in order to regulate the rising tourism in the state. Most require short-term rental owners to register with the city for zoning purposes and cap the number of rentals in each area.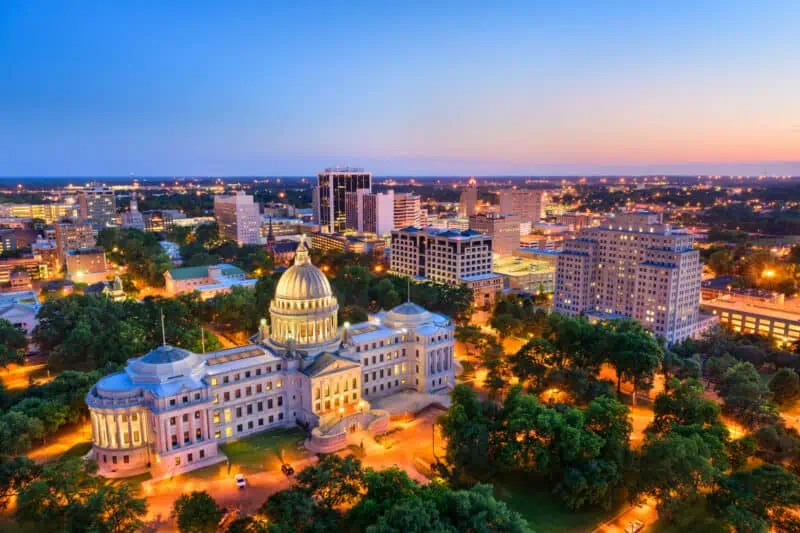 Ocean Springs Sets Forth Application Process for Short-term Rentals as Part of New Airbnb Laws
Oceans Springs—a haven for artists, craft folk, and nature lovers—has recently enacted new Airbnb Laws. The key addition is the requirement for all short-term rental hosts to register with the city prior to operation. In addition to this permit, owners must register with the state for tax purposes.
Below are the requirements for operating a short-term rental.
The application shall contain such information as the planning department director shall from time to time require, including, but not limited to, the location/address of the short-term rental, the number of sleeping areas therein contained, the maximum number of persons the short-term rental proposes to accommodate, the name of the property owner(s), the name, address and telephone number of the local property manager, copy of the rental agreement, proposed parking plan, house rental rules, a plan for trash management related to curbside pick-up, a copy of the proposed rental agreement information as the planning department, and signatures of all owners of record of the subject property.
Property owners and local property managers shall insure that the occupants of the short-term lodging rental are aware of city noise ordinances and state laws regarding disturbing the peace.
All short-term lodging rentals shall designate a local property manager who will respond to the questions or concerns twenty-four (24) hours a day. The name, address, and telephone number of the local contact person shall be submitted to the planning department, building department, and city police department during the permitting process. The contact information for the local contact person shall be posted permanently inside the short-term rental unit.
It shall be the duty of the applicant to ensure that the homeowner's liability insurance coverage does not exclude short-term rentals from coverage.
A $200 application fee is also due, with a $50 renewal fee each year.
The interesting aspect of the ordinance is the notification for neighbors of the proposed short-term rental. Seven days before a scheduled hearing assessing the short-term rental application, all neighbors shall be notified and allowed to testify on the matter. These comments are taken into consideration when determining whether to approve the given application.
Gulfport, Mississippi Enacts Controversial Airbnb Laws Amid Community Concern
Popular tourist destination Gulfport has enacted Airbnb Laws to better regulate the growing short-term rental industry.
With just under seven miles of man-made white sandy beaches, it's easy to see how Gulfport attracts vacationers. As with most other states, the new best way to get away is to book a vacation rental versus a hotel or motel. With this trend, Gulfport reaps the benefits of tourism while also seeking to regulate short-term vacation rentals in order to maintain the natural character of its community. 
The full proposed short-term rental ordinance can be found on the Gulfport government website, and currently if approved would require hosts to secure liability insurance among other requirements. 
It shall be unlawful to operate a short-term rental, as defined in the Zoning Ordinance of the City of Gulfport, without first obtaining a short-term rental permit issued by the City of Gulfport, by and through the department of Urban Development, pursuant to this Ordinance and in compliance with any and all applicable ordinances, statutes, regulations, and laws. 
No person other than the owner of the property where the short-term rental is to be operated may be issued a short-term rental permit for that property. 
The permittee shall secure current, valid liability insurance of $500,000 per occurrence, $1,000,000 aggregate or more which covers the premises where the short-term rental is to be operated and the property owner shall maintain the same during the entire period of the short-term rental permit. 
Each short-term rental shall be equipped with a properly maintained and charged portable fire extinguisher which shall be inspected annually by the permittee and serviced every five years by an approved company and which is installed in a visible and accessible location. 
Each short-term rental shall be equipped with a carbon monoxide detector. 
The permittee shall post in the short-term rental the information required in paragraph C.3. of this ordinance. The posting shall be displayed in a prominent location. 
Operation of the short-term rental shall not violate any applicable deed restriction or subdivision, homeowner association or property owner association covenant, regulation, or another similar rule.  
The permittee shall collect all applicable charges, taxes, and fees and remit the same to the appropriate governmental entity. 
As the Mississippi Insurance Department says in its guide to navigating short-term rental ownership, a standard home insurance policy will not cover the unique situations that come with hosting a rental.
"What if your guest vandalizes your property, common space in your condo, or even your neighbor's landscaping? What if your guest gets injured on your property?
Guests and hosts could incur costs if something unexpected happens. Most Homeowners or dwelling insurance policies are not designed to cover accidents arising from short-term rentals. And, even if specific home-sharing or rental exclusions are included in the policy, insurance companies may deny coverage."
Understanding your insurance coverage and knowing you're protected against the unexpected is part of being a short-term rental owner. Proper Insurance tailors our policy to the unexpected risks of short-term renting and will guide you through the process of short-term rental insurance.
Quote Your Short-Term Vacation Rental Today
Interested in a policy to protect you and your business from liability and damage claims? Proper Insurance leads the Nation in short-term rental insurance, with over 100,000 policies written in all 50 states. Backed by Lloyd's of London and exclusive endorsements from vacation rental leaders such as HomeAway and Vrbo, Proper Insurance is built on world-class insurance coverage. Proper's policy covers vacation homes, townhouses, condos, duplexes, cabins, cottages, apartments, and more. With expert vacation rental underwriters, we can tailor a policy specific to your short-term rental property.
Given that STR laws and regulations are always changing, we rely on our community to keep us informed. If you have any additional information or updates relating to our posts, let us know at info@proper.insure!