Airbnb Laws in Missouri—Regulations to Know in the Show-Me State
Since the explosion of short-term rentals in recent years, municipalities have sought to bring new Airbnb laws and regulations. Many are now requiring permits, liability insurance, and property requirements, and it's important for rental owners and hosts to know the ins and outs of these regulations.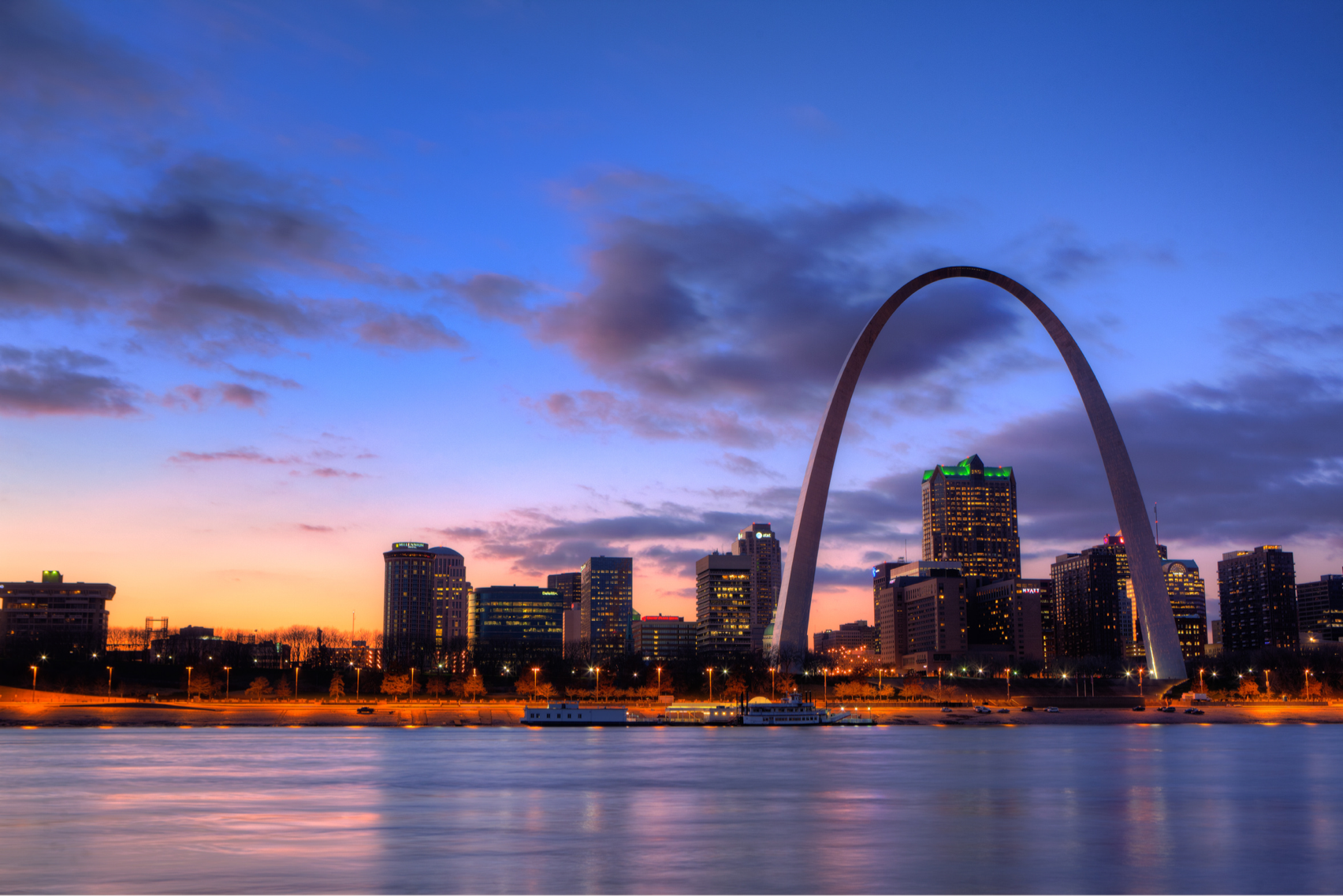 Everything You Need About Airbnb Laws in Jefferson, Missouri
In 2019 lawmakers in Jefferson, Missouri relaxed Airbnb Laws to better accommodate the growing industry. Previously hosts in the city found they were missing out to the nearby areas, particularly Columbia. In order to operate, short-term rental owners need to be aware of the requirements for the city permit application and the requirements of the property in question. These include:
A Short-term rental license is required to operate
Short-term rental of a residence: No more than 5 unrelated persons or any number of persons related by blood, marriage, or adoption are permitted.
For provided parking, 2 on-site parking spots are required where on-street parking is permitted. 3 on-site parking spots if there is no street parking available
One sign, of a maximum size of one square foot, attached to the exterior of the short-term rental is permitted. This sign cannot be lighted or accompanied by any other displays.
The property shall not be rented or used for receptions, parties, weddings, or similar activities.
And while not required by the city, a comprehensive insurance policy covering liability and other detrimental occurrences is recommended.
New Pending Airbnb Laws in Lake Ozark, Missouri
Lake Ozark is considering  new Airbnb laws for hosts, which may include a registration process. The primary goal of the registration process would be to establish ground rules for hosts to protect them and surrounding neighbors and would also help differentiate unauthorized rentals – those located in zoning districts prohibiting short-term rentals. 
"Rental properties are allowed in established Multi-Family Districts (R-3), Commercial Districts (C-2), and Lake Front Mixed-Use Districts. They are not allowed in Single-Family Residential Districts (R-1 and R-2), which is where most family and private residences are located."
The city is still deciding whether to run the registration in-house or work with a third-party company that would collect license and permit fees. As the most recent updates were from the beginning of October, it may take time to finalize definite short-term rental laws.
Kansas City Enacts Airbnb Laws Requiring Liability Insurance
Kansas City has enacted a new Airbnb Law that requires owners to carry a liability insurance policy of at least $300,000. Hosts in Kansas City must provide proof of liability insurance to the city planning and development director when applying for a permit.
The City spent several years studying how to balance the rights of property owners and neighbors alike, to rent their properties, and preserve the character of their neighborhood. The City defines short-term rentals as rentals for a period of fewer than 30 days.
In addition to this insurance requirement, hosts are required to apply for and receive a permit from the city in order to operate. One key part of this application is the Neighborhood Notice form, which must be sent to all abutting and nearby neighbors that may be affected by the operation of a short-term rental. A least 55% of neighbors must support the operation.
Other regulations and application requirements include:
Owner's affidavit
Airbnb or Vrbo links to the property where it is advertised
City inspection of the property
Payment of all taxes on property
A Map posted inside the short-term rental detailing at least two escape paths for guests
Evidence of a liability insurance policy of at least $300,000
While the City Requires $300,000 in liability insurance, this can often be insufficient to protect short-term rental owners. The primary reason for an insurance requirement is to ensure that short-term rental owners are properly protected from injuries or property damage and that's why it's crucial that your policy is tailored to short-term rentals. Unfortunately, most short-term rental owners carry $300,000-$500,000 in liability coverage, which is not enough. At Proper Insurance, we provide our clients with $1,000,000 in commercial general liability per occurrence with a $2,000,000 per occurrence option. Not only would our policy meet the new insurance requirement, but it would also correctly cover you and your rental business if something were to happen.
Quote Your Short-Term Vacation Rental Today
Interested in a policy to protect you and your business from liability and damage claims? Proper Insurance leads the Nation in short-term rental insurance, with over 100,000 policies written in all 50 states. Backed by Lloyd's of London and exclusive endorsements from vacation rental leaders such as HomeAway and Vrbo, Proper Insurance is built on world-class insurance coverage. Proper's policy covers vacation homes, townhouses, condos, duplexes, cabins, cottages, apartments, and more. With expert vacation rental underwriters, we can tailor a policy specific to your short-term rental property.
Given that STR laws and regulations are always changing, we rely on our community to keep us informed. If you have any additional information or updates relating to our posts, let us know at info@proper.insure!