New Airbnb Laws in Pennsylvania—Regulations to Keep in Mind When Renting in the Keystone State
With an increasing number of tourists traveling since the pandemic, states like Pennsylvania are taking another look at Airbnb Laws. These laws seek to find a balance between the booming short-term rental industry and the neighborhoods in which they are located.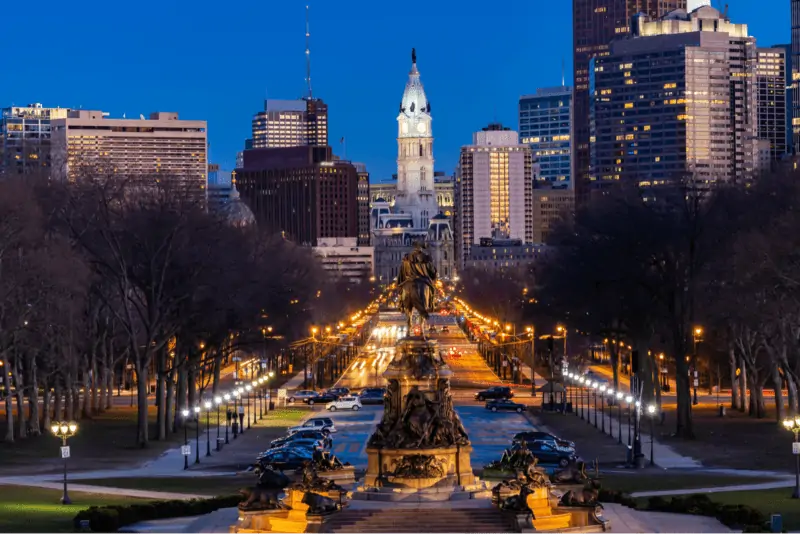 New Airbnb Laws in Bethlehem, Pennsylvania Require Registration
New Airbnb Laws now require property owners in Bethlehem to register their home with the local government before they're eligible to list it on rental sites like Airbnb and Vrbo. Under the new law, hosts are also required to undergo an annual home inspection and keep detailed records of rental periods.
The ordinance includes limitations on rental durations (not more than 30 days) as well as the number of dwelling units that can be rented out (no more than 2 bedrooms).
The law did not address the need for Airbnb home insurance or liability coverage. This contrasts with many states that now require business liability protection for people renting out their property. Short-term rental coverage can help protect property owners from costly claims and property damage that homeowner's insurance does not cover.
Airbnb Laws in The City of Brotherly Love—Everything You Need to Know About Short-term Rentals in Philadelphia, Pennsylvania
The city of Philadelphia has enacted additional Airbnb Laws in recent years. Many of these regulations relate to the safety of guests, with specific requirements for smoke and carbon monoxide alarms being located in bedrooms and hallways. Others, like the limitation of the number of guests to 3 non-related, non-family persons, seek to curb so-called "party houses" and keep the impact on neighborhoods negligible.
Hosts must also provide information to guests, which includes:
Renters are only allowed to have guests between the hours of 8 a.m. and midnight.
You must tell renters the trash and recycling collection days and any trash disposal rules and regulations. You must provide proper trash containers for renters.
Excessive noise is prohibited, and violators are subject to fines and penalties.
The owner or their designee must provide contact information to the renters. The contact person must handle any complaints from the renters.
Quote Your Short-Term Vacation Rental Today
Interested in renting in the Keystone State? Proper Insurance leads the Nation in short-term rental insurance, with over 100,000 policies written in all 50 states. Backed by Lloyd's of London and exclusive endorsements from vacation rental leaders such as Airbnb and Vrbo, Proper Insurance is built on world-class insurance coverage. Proper's policy covers vacation homes, townhouses, condos, duplexes, cabins, cottages, apartments, and more. With expert vacation rental underwriters, we can tailor a policy specific to your short-term rental property.