Making Vacation Rental Safety a Top Priority in 2023
Safety continues to be a growing concern in the short-term vacation rental industry for both property owners/hosts and their guests.
In the last two decades, the short-term rental market has experienced exponential growth. With the increasing demand from guests, driven by booking platforms such as Airbnb and Vrbo, more professional managers, property owners, and even hosts with side hustles have entered the short-term rental market. With a wide variety of skillsets and backgrounds running the industry, adhering to safety standards should be the top priority of anyone with a short-term rental property.
Thankfully bringing a short-term rental property up to today's safety standards is possible and can be accomplished with little effort. By following safety guidelines and taking proactive measures, you can minimize the risk of accidents and negligence on your part while being confident in the safe and welcoming environment you provide for your guests.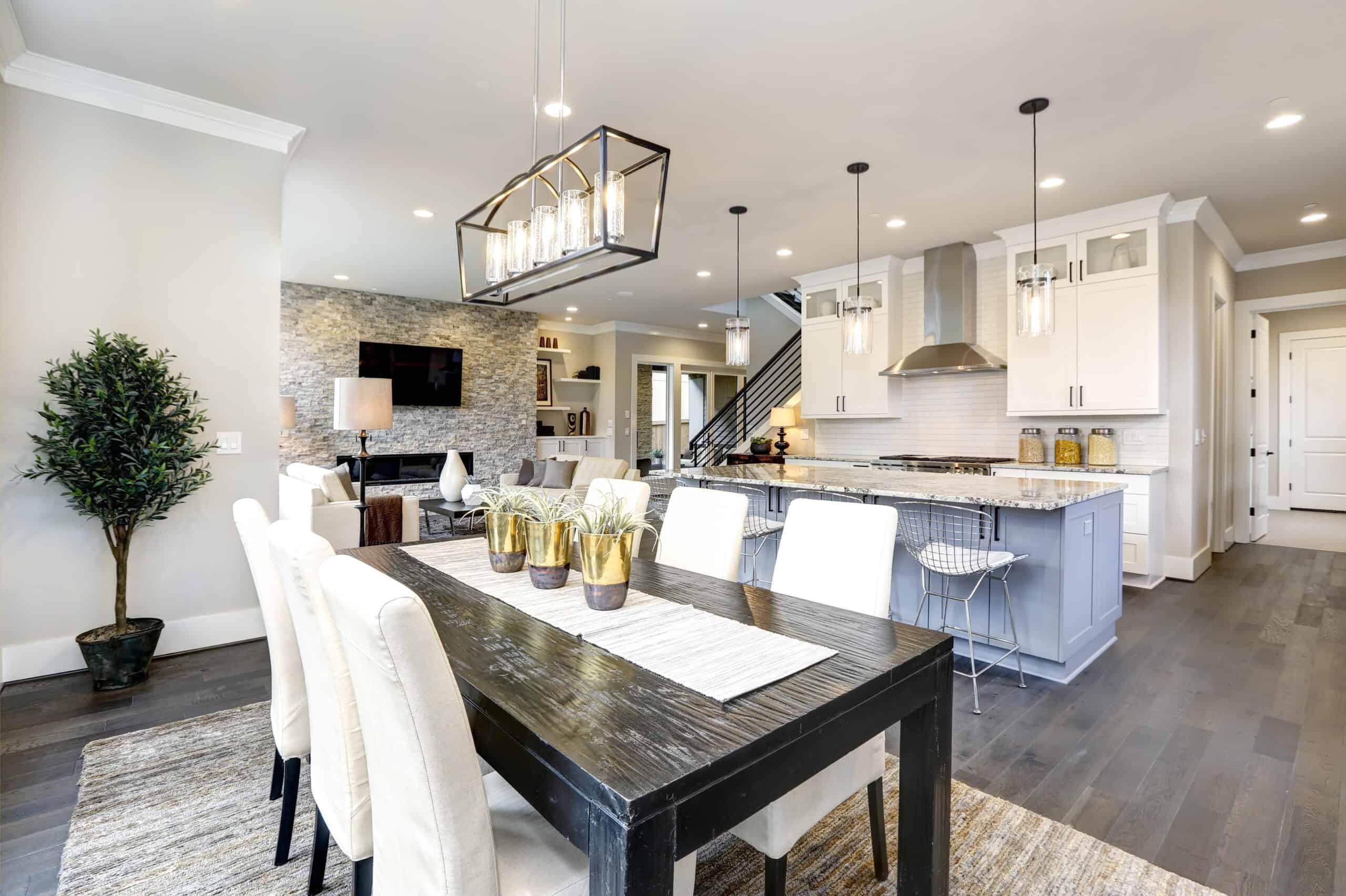 Prioritizing Safety in a Short-Term Rental
When you offer a vacation property for rent, the guest trusts that you care for their wellbeing by ensuring that the home is a safe place for them to enjoy. However, many property managers and hosts focus on what décor and amenities will help get the property rented rather than the most important aspect — safety.
Safety concerns are often only mentioned during inspections or licensing of a short-term rental property. However, less than 1% of localities in the USA require inspections prior to being able to legally rent. But for the other 99% of places, the property owner or host may only consider basic life safety (like smoke and carbon monoxide alarm installation) when prompted by booking sites like Airbnb or Vrbo.
To put safety further into perspective, have you ever noticed that Airbnb lists a carbon monoxide alarm and a smoke alarm as an amenity of a property rather than a requirement? This frames safety in the realm of a luxury add-on instead of making basic-life safety requirement. That is why it is so important for hosts and owners to put safety at the top of their checklist since it is certainly not top of priority for many booking platforms.
The US Consumer Product Safety Commission (USPSC) provides updated information on home safety and commodity items. Short-term rental hosts should become familiar with resources like these and regularly check out the resources to adjust their properties to adhere to their standards.
Key Areas for Your Safety Checklist
Breezeway has researched hundreds of lawsuits, insurance claims, and press reports on accidents at short-term rentals to create a comprehensive list of things that should be addressed in short-term vacation rental properties to prevent accidents like trips and falls, carbon monoxide poisoning, etc.
A few areas to focus on that are included on Breezeway's safety checklists include:
Swimming Pool and Hot Tubs
If you offer a swimming pool or hot tub at your rental, you should be following the federal Safety Barrier Guidelines for Residential Pools.
In today's short-term rental industry, swimming pools and spas really need to be set up much like a pool at your local hotel with safety signage, depth markers, and rescue tools. Hosts should not provide toys or flotation devices that aren't approved by the US Coast Guard.
Research building code standards required in your state as well as become familiar with the National Fire Protection Association (NFPA) Publication 101. NFPA offers free access online for rental property owners and managers to browse. International Building Codes have been adopted by almost all US States and apply to short-term rentals. Both of those sources will be referenced in a lawsuit against you if you have an accident at your rental and you are accused of negligence by not adhering to them.
Stairways and Handrails
All stairways should have handrails. Continuous handrail(s) should be on at least one side of all stairs of 3 or more steps to ensure renters don't fall. Note the black brackets supporting the handrail in the photo below – the side post rail is not a handrail.
The addition of lighting will provide good visibility for the guests going up and down the stairs at night. If they can see well, then renters won't trip and fall in walkways and on driveways as they move about the property. Lights should be automated to come on for days when renters first arrive after dark.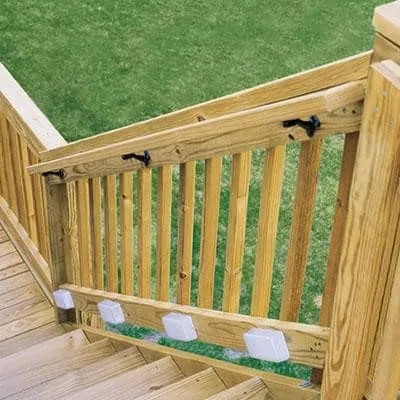 Grills and Outdoor Cooking
Barbecue grill placement is key to preventing a structure fire at the rental. Grills need to be kept at least 3 feet away (preferably 10 feet) from combustible things like buildings and deck roof overhangs.
Fire extinguishers go hand-in-hand with fire hazards, both outside and inside the rental.
Properly mounted fire extinguishers are a necessity in short-term rental properties. While you must have one for the kitchen or near fireplaces/stoves – additional ones on every floor of the rental are recommended. They must be mounted with the brackets they came with 3 to 5 feet off the floor as required by international building codes.
Bunk Beds
Bunk beds must meet federal safety requirements. The photo below of bunk beds in a short-term rental may look comfortable and inviting – but they are not safe (nor do they meet Proper Insurance requirements).
Federal law requires bunk beds to comply with the bunk bed standard and with additional requirements, including those of the Consumer Product Safety Improvement Act of 2008 (CPSIA). To be specific, "The tops of the guardrails must be no less than 5 inches above the top of the mattress." The top of the mattresses on these beds sit at the top of the rails with no 5″ layer of protection.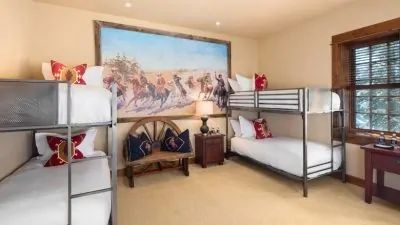 Carpets and Area Rugs
Carpets and area rug trip hazards should also be a focus when thinking of safety in a short-term rental property This folded-up carpet corner in a living room led to a guest injury in a short-term rental. If you have rugs on wood or tile floors for aesthetic purposes, reconsider their need or secure them to the floor.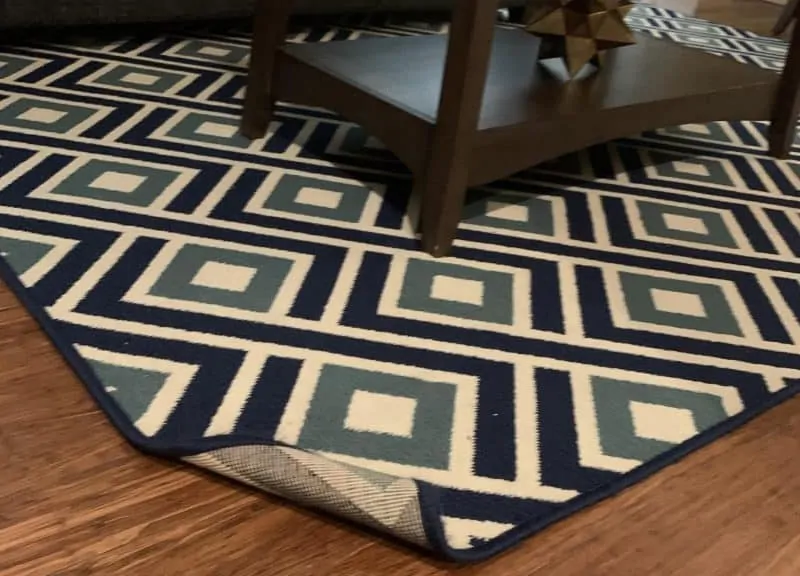 Consider Adding Emergency Contact Information Card
Emergency Safety Cards are an important life-saving tool. Information needs to be prominently displayed in the rental, preferably on the refrigerator. The emergency contact information card should provide guests with their location in the instance that they need to call 911, as well as where important safety features of the rental are located like a fire extinguisher, exits, etc.
Safety Inspection and Certification Program
Today's guests want to stay in high-quality properties, and safety and regular maintenance are at the very core of this expectation. One of the goals at Breezeway is to help property managers ensure their properties are as safe as possible.
Proper Insurance has partnered with Breezeway to offer discounts if you have completed their safety certification program.
Proper customers who have already completed the Safety Certification can receive up to a 5% discount on their premiums. Simply email your agent at Proper with your letter of Certification. Please note: This offer is only available to properties certified prior to May 1, 2023. Breezeway is revamping its Certification Program and a special offer for new customers who currently insure with Proper Insurance will be available soon. Stay tuned for updates.
Verify Your Short-Term Rental Insurance
Proper Insurance is the nation's leading short-term vacation rental insurance provider, with the most comprehensive policy on the market. We protect homes in all 50 states with unmatched coverage for your property, revenue, and business liability, customized to include guest-caused theft/damage, liquor liability, amenity liability (bikes, kayaks, hot tub, etc.), bed bugs, squatters, and more. Our policy covers vacation homes, townhouses, condos, duplexes, cabins, cottages, apartments, and more. With expert underwriters, we can tailor a policy specific to your short-term rental property.