Struggling To Obtain a Loan for Your Short-Term Rental Business? Host Financial Can Help.
As a company that specializes in short-term rental insurance, we understand how important it is to work with companies that also specialize in other short-term rental products, like Host Financial.
Host Financial is a financing company that is tailored directly toward short-term rental owners because they understand how hard it can be to obtain a loan for this kind of investment property. They understand the short-term rental market and have a network of capital partners that specialize in serving investors within the short-term rental space.
Whether you're seeking short-term or long-term financing, or even in need of a rehab, remodel, or construction loan, Host Financial can help.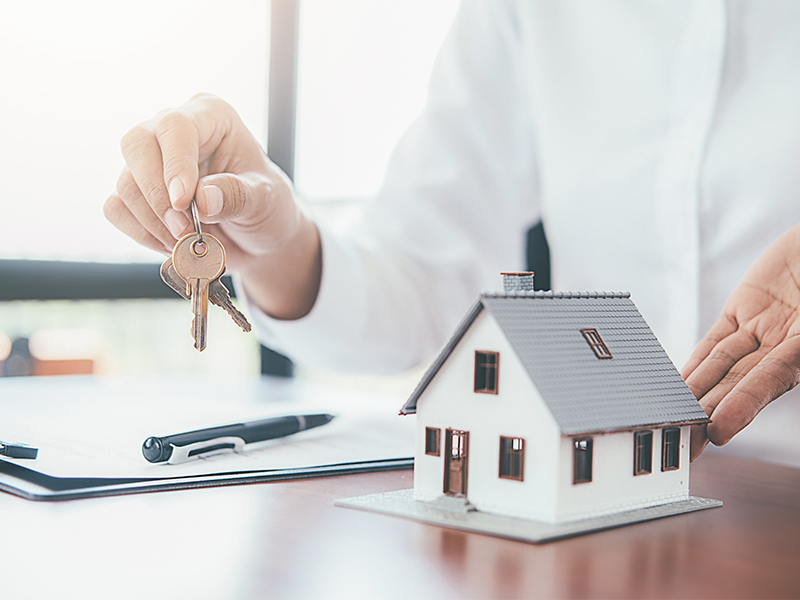 Why Host Financial is a Great Option
With Host Financial specializing in the short-term rental space, it saves you the stress of tiptoeing around other lenders that may not be completely comfortable with, or fully understand short-term rentals. Because once most lenders realize that you are seeking financing for an STR property, they'll either deny the loan outright or give you significantly higher interest rates and terms since they view STR's as a riskier investment.
Why choose host financial?
Host lends on all residential asset types – single-family homes, townhomes, condos, 2-4 units, and multi-family (5 – 20 units) properties.
The streamlined process allows you to easily get pre-qualified and close within 30-45 days by submitting through their website at www.hostfinancial.com
A commercial/Business Purpose loan product is great for investors who want to keep the loans off their personal credit reports by making the loan to an LLC or Corporation.
Asset-Based loan program with no personal income, W2's, or tax returns required to qualify.
Offering 5/1 ARMs, 7/1 ARMs, 30 Year Fixed loan options. All are fully amortizing over 30 years with No Balloon payments. 10 Year Interest Only Options are also available.
Loan amounts from $100k – $3.00M with larger loan amounts above $3.00M being considered on a case-by-case basis.
Nationwide EXCEPT ND, SD, NE, and UT.
Types of Loans Offered
Short-Term Rental Loan
Host Financial offers financing specifically for short-term rental properties that are designed with owners and investors like you in mind and they have a unique approach, in which they use the short-term rental income of the property, rather than the income of the individual, to qualify and approve the loan.
The 3 types of property income that can be used:
Actual short-term rental income from properties with prior STR operating history.
Market Rental Income.
Long-Term Rental Loan
Although Host Financial is primarily focused on short-term rentals, they aim to serve all the needs of their clients and recognize that most investors have a diversified portfolio that typically includes both short-term rental AND long-term rentals. Just like with their short-term rental loans, Host Financials' asset-based loan programs works great for long-term rental as well, and they'll use either the actual or projected long-term rental income to qualify.
Fix-n-Flip Loans & Construction Loans
Are you interested in building your own property to be used as a short-term rental or long-term rental? Or have you ever wanted to take an old place and turn it into something beautiful but never had the money for it? Host Financial can provide you with a Construction loan or Fix & Flip loan to help you embark on your new project with a fast and flexible financing design to get your property ready for a sale or up and running as a rental and cash flowing as quickly as possible.
Loan Benefits:
1-2 year interest-only terms.
Offered on all residential property types including 1-4 units and multi-family projects.
Rates and LTVs are determined by experience, net worth, and liquidity.
Funding up to 85%-90% of the purchase price, and up to 100% of the renovation or construction costs.
First-time investors with no prior construction or renovation experience are welcomed.
Purchasing a Vacation Rental? Make Sure You Have the Right Insurance
Do you plan on financing any of your projects or short-term rentals? Every lender that you work with will require you to have insurance but it's up to you if you seek out your own coverage or accept the option that they provide to you. It's important as a short-term rental host to use companies that understand the business that you're in so they can give you the best business possible. Just as companies like Host Financial specialize in the vacation rental financing market, we at Proper, specialize in the insurance side of that market.
Proper Insurance is the nation's leading short-term vacation rental insurance provider, with the most comprehensive policy on the market. We protect homes in all 50 states with unmatched coverage for your property, revenue, and business liability, customized to include guest-caused theft/damage, liquor liability, amenity liability (bikes, kayaks, hot tub, etc.), bed bugs, squatters, and more.
Proper's policy covers vacation homes, townhouses, condos, duplexes, cabins, cottages, apartments, and more. With expert vacation rental underwriters, we can tailor a policy specific to your short-term rental property.
Guest Author – Adam Windham is the Co-Founder and CEO of Host Financial, an industry leader in lending and capital advisory services for the Short-term Rental space. Adam has over 15 years of experience in the real estate industry, both as a developer and investor, and he leverages that experience to help clients structure and finance their investments for the highest possible degree of success. Adam holds an MBA in Real Estate Finance and a bachelor's degree in Construction Management from California Polytechnic State University in San Luis Obispo, CA.