Summer Essentials: Prepping Your Short-Term Rental for the Busy Season
Positioning a second home or a vacation home as a short-term rental can be a practical and lucrative commercial real estate investment. The revenue from renting helps subsidize the cost of the additional property while generating extra income-"provided rental fees are set at the proper rate. Prepping short-term rentals is essential to enjoying a profitable, stress-free peak season. After nearly three years of travel restrictions, this year is bound to be particularly busy for short-term rental owners, which is a mixed blessing. An active summer season is fantastic for profits and the bottom line but can cause endless headaches for the unprepared.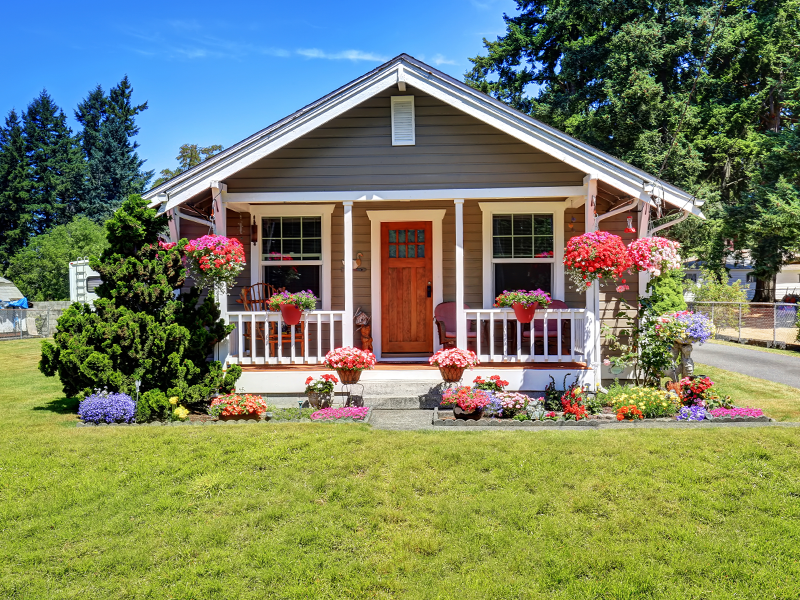 Inspect the Property for Rentability and Liability
Property owners certainly can-"and should-"inspect the property by performing a walkthrough several months before the busy season begins, allowing plenty of time to finish repairs and building projects that need to be completed. It's also best practice to have a property inspector conduct a professional inspection to ensure the property is up to code for inhabitation and the rental ordinances in your area.
Inspecting the property is vital for several reasons, including ensuring it's safe for renters. If a space has been unoccupied for several months, odds are something needs to be repaired, be it a broken window, spongy floorboards, or an outdoor pathway that weathered poorly during the winter. These issues should be addressed long before renters enter the property, for their protection and that of the owner.
Additionally, commercial real estate must meet specific handicap accessibility requirements in most areas. Adding features like handrails, wheelchair ramps, and stair lifts ensures the property meets legal standards and expands the owner's potential customer base.
Noting Needed Updates
Updates are more than just safety repairs. The most coveted rentals are the leading edge for decor, amenities, and conveniences. New wallpaper, fresh area rugs, and modern artwork give the space a fresh face while more significant investments-"like soaking tubs and modern grills-"maximize the renters' experience. The easier the house is to enjoy, the more likely customers will return.
Additionally, check smoke detectors, carbon monoxide alarms, fire extinguishers, locks, and other security features to ensure they're in good working order.
Recording the State of the Property Before Renting
Every commercial real estate owner should take photos and videos of their property during pre-peak season walkthroughs. These images remind owners of what needs to be updated, serve as proof if renters become liable for damage, and can be invaluable when making insurance claims to help repair said damage.
Adjust Pricing to Reflect Rental Quality
Inflation affects everything, including commercial real estate investments. When renting out a property for the first time, it can be prudent to set the price slightly lower than the market average to attract customers. However, as a property becomes popular, it makes sense to set rental prices a bit higher-"particularly if updates and amenities have been added.
When setting a rental price, be sure to consider the property's depreciation rate, the cost of upkeep, and the value added through amenities, features, and location. An ideal rent rate covers the cost of maintenance plus profit for the property owner. For instance, beachfront properties charge more for rent because the renters benefit from easy beach access and a pleasant, unobstructed view.
Strategize to Create Return Renters
As the days lengthen and summer slips ever closer, it's time to begin advertising. Quality photos and a comprehensive list of amenities and local attractions go a long way when listing a rental property. Glowing reviews from previous renters give the owner's claims legitimacy and build trust with potential tenants.
If you own a rental property, summer will likely be your most active time of year. It is crucial that you take steps to prepare your property for the coming tenants. That means not only making the property desirable but also protecting it and yourself from any potential damage. Follow the steps that we have outlined, and you will find an incredible summer waiting for you.
Obtain Short-Term Rental Insurance
Obtaining the correct insurance may be the most fundamental step to prepping a rental property for the busy season. Homeowner's insurance covers things like:
Vandalism,
Hail and fire damage
Personal property within the home
Injury to guests staying in the home
However, homeowners insurance doesn't account for things not considered personal belongings, injury to renters (as opposed to house guests), and loss of rental income in case of fire or other damages. Short-term rental insurance covers these things and often provides additional protections to the property owner.
Remember that neither homeowner nor rental insurance covers flood, or earthquake damage. Insurance for these things can be obtained separately, if needed.
Quote Your Short-Term Rental Today
Interested in a policy that'll protect you and your business from liability and damage claims? Proper Insurance leads the Nation in short-term rental insurance, with over 100,000 policies written in all 50 states. Backed by Lloyd's of London and exclusive endorsements from short-term rental leaders such as Vrbo, Proper Insurance is built on world-class insurance coverage that meets and exceeds both city and lender requirements.