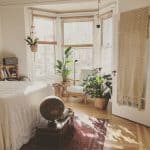 Short-term rental guests expect some of the basics when they're staying at your rental property. Remember, you are competing with Hilton Hotels with your short term vacation rental – it makes sense that if your guests are traveling on vacation, they aren't going to haul their kitchen items with them, or a set of extra sheets for the bed. But for those who opt not to stay in a hotel, the expectation of certain comforts of home exists, perhaps even more so for a stay in a rental home.
But what's the standard as far as rolls of toilet paper, pillows on a bed, etc.? A recent survey by Lodgify and The Distinguished Guest asked approximately 700 renters what they expect from a vacation rental property, down to what color sheets and towels are provided by their hosts. The infographic below shows those results:
Subscribe To Our Blog:
Want to stay up to date on short-term rental news, regulations, and more? Simply subscribe for blog updates.