Illinois Airbnb Laws and Regulations- What Hosts in the Prairie State Need to Know
Illinois, like many states, continues to update Airbnb laws and regulations as the need for short-term rentals increases. By updating current Airbnb laws and regulations, both hosts and guests are better protected. Illinois has currently updated insurance requirements for short-term rental hosts in Chicago and continues to look at developing the laws and regulations in the future. As legislation continues to change, hosts should look for short-term rental updates within local municipalities.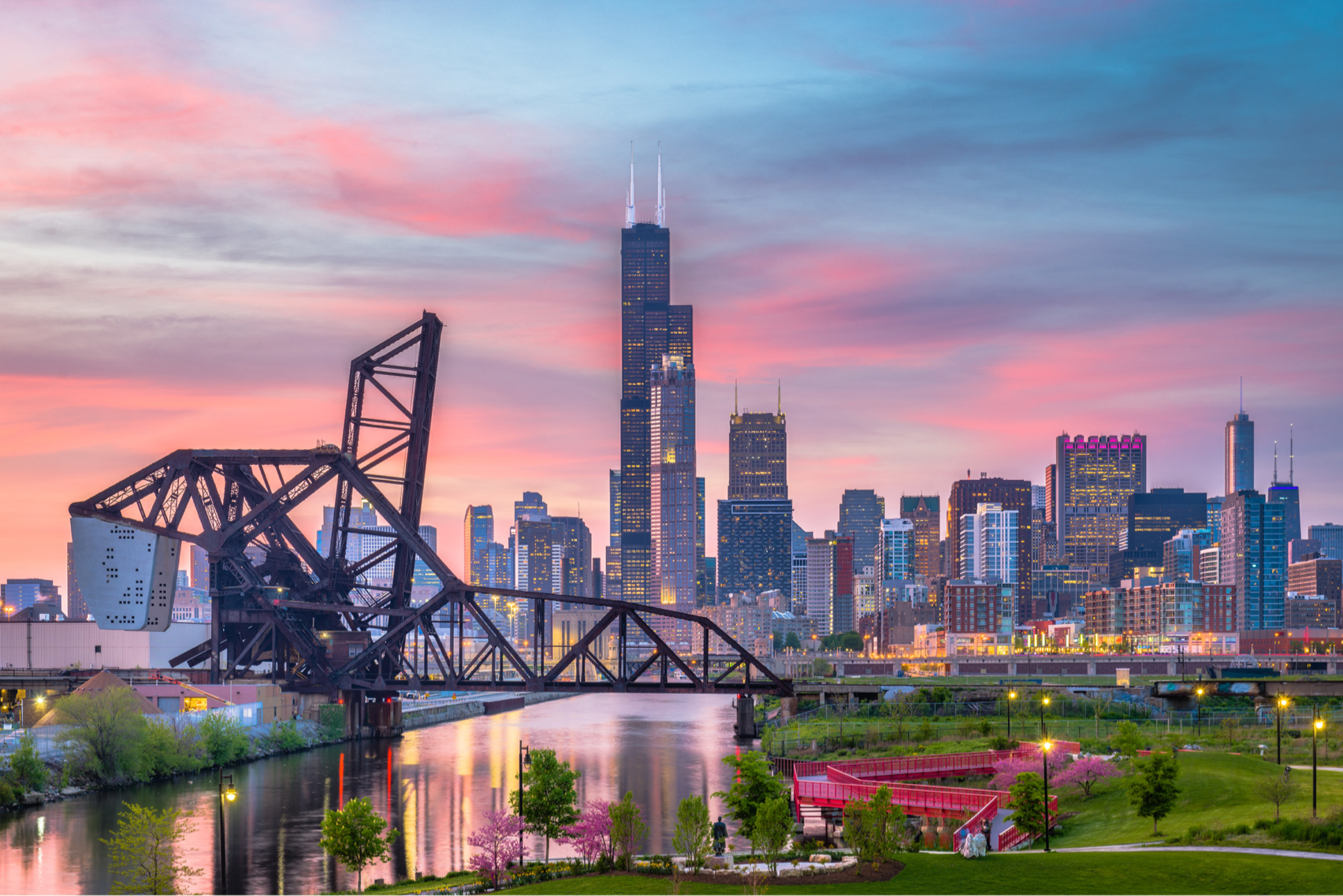 Chicago Updates Insurance Requirements and Applications for Short-Term Rental Hosts
If you're a host in Chicago, read on to learn about current Airbnb laws and regulations affecting local short-term rentals. The city requires hosts to secure a business license for short-term rentals and undergo property inspections as deemed necessary by the City Building Commissioner. In addition, hosts must maintain fire, hazard, and liability insurance with a minimum of $1,000,000 in commercial general liability.
The city has also clearly laid out the following Airbnb laws and regulations for hosts:
Vacation rental means a dwelling unit that contains 6 or fewer sleeping rooms that are available for rent or for hire for transient occupancy by guests.
The term "vacation rental" shall not include a dwelling unit for which a tenant has a month-to-month rental agreement, and the rental payments are paid on a monthly basis; or corporate housing; guest suites; or shared housing units.
In a building with 4 units or fewer, the vacation rental dwelling unit must be the licensee's "Primary residence" where the applicant lives daily for at least 245 days in the applicable calendar year.
Check your zoning residence before applying for a business license.
Application Requirements for a vacation rental license:
A statement as to whether the dwelling unit identified in the license application is a: (i) single Family home, and, if so, whether the home is the applicant's primary residence; or (ii) a building containing two to four dwelling units, and, if so, whether the dwelling unit is the applicant's primary residence; or (iii) building containing five or more dwelling units;
The name, address and contact information of a local contact person;
An affidavit from the local contact person identified in the license application attesting that such local contact person: (a) is designated for service of process; (b) is authorized by the owner to take remedial action and respond to any violation of this Code; and (c) maintains a residence or office located in the City;
If the dwelling unit is subject to restrictions imposed by a homeowner's association or board of directors, an attestation that the homeowner's association or board of directors has not adopted by-laws prohibiting the use of the dwelling unit identified in the license application as a vacation rental or shared housing unit, in any combination.
If the unit is subject to a rental agreement, an attestation that the owner of the building in which the dwelling unit is located has not prohibited the use of the dwelling unit as a vacation rental or shared housing unit, in any combination;
Proof of insurance: (1) homeowner's fire, hazard, and liability insurance; and (2) commercial general liability insurance, with limits of not less than $1M per occurrence, combined single limit, for bodily injury, personal injury, and property damage arising in any way from the issuance of the license or activities conducted pursuant to the license.
A floor plan of the entire dwelling unit, every room properly labeled with information and content.
What Chicago's General Liability Requirement Means for STR hosts:
Chicago requires hosts to secure commercial general liability. Why is that? It's because short-term rentals are a business and require business insurance to protect them. Commercial general liability is the only appropriate liability coverage for short-term rental properties. This type of liability is found in business insurance policies and protects the insured against claims of bodily injury or property damage they could be found legally liable. It's the most comprehensive liability insurance one can purchase.
With Chicago's insurance requirement, hosts must list the City as additional insured on their short-term rental insurance policy. This is common in the insurance world. It's through this addition that the interested entity is afforded liability coverage. Without this "additional insured" requirement for coverage, it's unlikely the City has any protection in the event a plaintiff names them as a defendant in relation to bodily injury or property arising out of short-term rentals in the City.
Chicago's requirement not only protects the City, but also ensures the hosts have the correct and best insurance for their short-term rental business. Other hospitality entities including bed and breakfasts and hotels carry commercial general liability – short-term rental properties should be no different.
Quote Your Short-Term Vacation Rental Today
Interested in a policy to protect you and your business from liability and damage claims? Proper Insurance leads the Nation in short-term rental insurance, with over 100,000 policies written in all 50 states. Backed by Lloyd's of London and exclusive endorsements from vacation rental leaders such as HomeAway and Vrbo, Proper Insurance is built on world-class insurance coverage. Proper's policy covers vacation homes, townhouses, condos, duplexes, cabins, cottages, apartments, and more. With expert vacation rental underwriters, we can tailor a policy specific to your short-term rental property.
Given that STR laws and regulations are always changing, we rely on our community to keep us informed. If you have any additional information or updates relating to our posts, let us know at info@proper.insure!