Kentucky Airbnb Laws and Regulations – What Hosts in The Bluegrass State Need to Know
The recent growth of the Kentucky short-term rental market has prompted cities and counties to enact additional Airbnb Laws. Many of these regulations seek to better improve the relationship between short-term rental properties and the larger community by requiring permits and instilling accountability with fines for unregistered properties.
Airbnb Laws and Regulations in Kentucky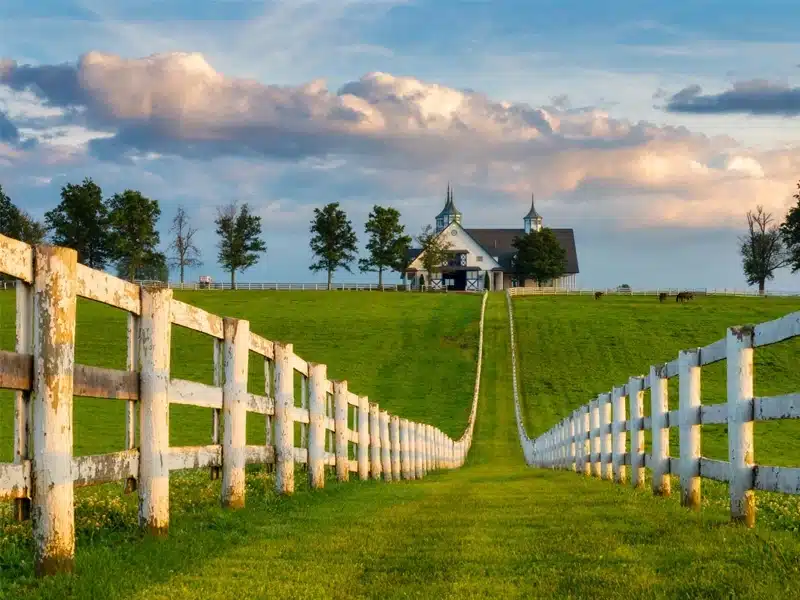 Boone County, Kentucky
County Moves Forward with New Airbnb Laws
The Boone County Fiscal Court has recently adopted new Airbnb laws and regulations. With the rising concern about the number of rentals in this small city of Kentucky, they hope to better regulate vacation rentals with these new rules. The new ordinance includes short-term rental registration requirements and permits, safety inspections, STR restrictions, an informational brochure required, safety features, proof of liability insurance, and more.
Regulations include:
Each STR unit is required to have a valid STR Permit issued from the Boone County Occupational License Office.
Each Short-Term Rental property must designate an emergency contact available to be on-site within one hour of the call for service.
An information brochure must be provided to guests with all information required by Ordinance.
Short-term rentals shall only be permitted consistent with the Boone County Zoning Regulations.
Short-term rentals shall not be allowed in any area not considered a primary dwelling, I.e., recreational vehicles, tents, garages, boats, etc.
No more than two adult guests per bedroom, plus no more than two additional adults, shall be allowed when renting a property as a short-term rental, except that:
There shall be a maximum occupancy of no more than ten persons, adults and children
Bedrooms under 120 square feet shall be limited to only one adult occupant
A minimum of one (1) parking space shall be provided per guestroom or suite. All parking for a short-term rental shall be provided off-street on a paved surface and in conformity with all applicable zoning regulations.
Included in the new ordinance, all applicants for a short-term rental must include proof of liability insurance. In Section 3.(a).(8)., they state that,
"Applicant shall provide with the application a certificate of insurance or other valid proof of general liability insurance in an amount not less than one million ($1,000,000) per occurrence, which shall remain in effect at all times while engaging in the permitted activity."
By requiring proof of liability insurance, the county is honestly looking out for your best interest. Additional information can be found on the Boone County Website, including a detailed application process.
Bowling Green, Kentucky
New Airbnb Law Defines Short-Term Rental Conditions
As of March 2022, short-term rentals will have to adhere to new Airbnb Laws in Bowling Green, Kentucky. The legislation—which has been top of the mind of the community since 2019—creates a distinction between Bed and Breakfasts and short-term rentals like Airbnb and Vrbo rentals. Per the ordinance, Bed and Breakfast generally applies to owner-occupied homes with rooms to rent. Short-Term rentals could mean absentee owner-investor properties. The key difference between the two is the city zones where they can be operated. Short-term rentals are not allowed to operate in single-family residential (RS) districts, while Bed and Breakfasts can with a special permit issued by the city.
Other regulations to keep in mind:
A permit is required by the city.
Interconnected smoke detectors in the sleeping rooms and smoke or smoke carbon combo detectors adjacent to each sleeping area.
If each suite of bedrooms is rented separately, then the hallway or corridor connecting the suite to the exit path shall be permanently illuminated, and battery backup Emergency lighting shall be provided.
Self-closing doors connecting to the hallway of the corridor.
Minimum of (2) remote exits to the outside from the ground floor.
The informational brochure provided by the City-County Planning Commission has additional information, as well as the departments that must sign off on the permit.
Louisville, Kentucky
The City of Louisville Passes Additional Airbnb Laws—
Here's What Hosts Need to Know
In April 2019, the city of Louisville, Kentucky, passed additional Airbnb laws to regulate the growing industry. Hosts should be aware of these regulations, as there are fines associated with non-compliance. Regulations include:
Prior to the commencement of any short-term rental on the subject property, the host shall register the short-term rental. An active registration for the short-term rental, as required by the Louisville Metro Code of Ordinances, shall be maintained. No short-term rentals may take place unless the registration is active and in the name of the current host and property owner.
Short-term rentals are permitted within specific city zones. To check the eligibility of your property, the City of Louisville hosts a mapping tool.
The dwelling unit shall be limited to a single short-term rental contract at a time.
The name and telephone number of the Host and any emergency contact shall be conspicuously posted within the short-term rental.
Any Host using a Hosting Platform shall include the valid Louisville Metro-issued registration number for the short-term rental in the Short-term Rental Advertisement.
Hosts may face consequences if regulations are not followed per the City of Louisville Ordinance code. A first violation shall face a fine of $125, a second of $250, and a third of $500. Any additional days that the property remains in violation are considered individual offenses and are subject to a $1000 fine.
Quote Your Short-Term Vacation Rental Today
Interested in a policy to protect you and your business from liability and damage claims? Proper Insurance is the nation's leading short-term rental insurance provider protecting homes in all 50 states, replacing inadequate Homeowners/Landlord policies. Their comprehensive coverage meets or exceeds standard short-term rental requirements with $1M Commercial Liability (CGL) and unmatched protection for your property and revenue. Additional custom coverages include guest-caused theft/damage, amenity liability (bikes, kayaks, hot tub, etc.), bed bugs, fleas, squatters, and more.
Please note: The information provided is intended as a guide and may not be comprehensive or current. Regulations may change and could vary by area or situation. Always consult local authorities or a legal professional to ensure you have the most accurate information for your short-term rental property. Given that STR laws and regulations are always changing, we rely on our community to keep us informed. If you have any additional information or updates relating to our posts, let us know at info@proper.insure!