Airbnb Laws in Southern California—What Hosts Need to Know
Many cities in Southern California have enacted Airbnb Laws regulating rentals, or outright banning them in specific zones. Laws passed previously have come under review as well, and it's important for owners and hosts to know where the law stands for their short-term rental,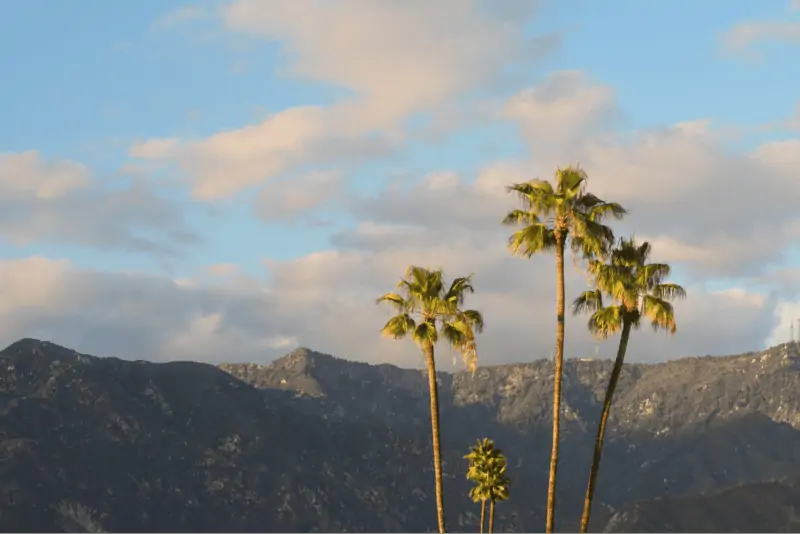 Del Mar Restricts Short-term Rentals to Commercial Zones as Part of New Airbnb Law
In 2017 Del Mar enacted a strict ban on short-term rentals in residential zones as part of new Airbnb laws. Five years later these ordinances still stand, limiting the number of zones within the city in which short-term rentals can operate to commercial zones and areas zoned Residential-Commercial and Visitor Commercial.
Short-term rentals are still allowed in commercial districts, and long-term rentals—rentals leased for over 30 days—are allowed in all zones. Owners can still rent their spaces for any time over 30 days. The example given by the city FAQ is renting a rental to a patient seeking treatment at a local hospital for six weeks. Home exchanges are still allowed in all areas so long as money is not exchanged for the arrangement.
In order to operate a short-term rental in a commercial zone, a host needs to register with the city, but there are no requirements or documents needed to do so. A business license is not required.
This law comes as a result of rising community concerns and a desire to preserve the character of the city.
Chula Vista Passes Additional Airbnb Laws–Liability Insurance Now Required
This past December, Chula Vista, California passed new Airbnb laws and certain sections of this regulation went into effect on February 1st, 2022.  One of the sections that took effect on February 1st is Section 5.68.110 – Operational Requirements.  This includes items such as 2-day minimum stays, safety requirements, insurance, quiet hours, maximum occupancies, and more.  It's important to understand the new regulations and ensure that you're in compliance to avoid any fines. 
In the new vacation rental laws, the City of Chula Vista now has an insurance requirement stating: 
"The permittee shall maintain and provide proof to City of liability insurance appropriate to cover the Short-Term Rental use in the aggregate of no less than one million dollars; or conduct each Short-Term Rental transaction through a Hosting Platform that provides equal or greater insurance coverage." – Section 5.68.110.(D). 
Chula Vista, California has made the smart decision to include an insurance requirement within the new laws to ensure that you, as a host have proper protection, because operating a short-term rental business comes with increased risks.  One of the biggest areas of risk exposure when running an Airbnb or Vrbo is liability.  Liability becomes a risk the second you open your door to paying guests.  If anything happens to your guests during their stay, whether it's a slip on the stairs or a fire in the suite, you as the host can be held liable.  This is why it's so important to have a policy that understands the risks of short-term renting and would have you properly protected, like a commercial general liability policy.  Commercial general liability is found in business insurance policies and protects the insured against claims of bodily injury or property damage they could be found legally liable.  At Proper Insurance, we understand the importance of a business policy and that's why we've custom-written a commercial general liability policy specifically tailored to vacation rentals. 
In the second part of the insurance requirement stated above, Chula Vista mentions a hosting platform's insurance coverage.  Before you rely on 'insurance' from booking platforms, we highly recommend that you read through the policy and understand what coverage it would provide.  For example, Airbnb provides their hosts with the AirCover Protection Plan but this isn't exactly insurance.  The main thing that you need to know about AirCover is that it does NOT replace your current homeowner's insurance and it's simply a rebrand of the long-standing Host Protection and Host Guarantee, with the addition of a few coverages.  We understand that insurance is confusing and that's why we've written a blog explaining AirCover and what Airbnb hosts need to be aware of.  Read here:  A Deep Look Into Airbnb's AirCover Protection. 
Encinitas, California, Now Requires Liability Insurance as Part of New Airbnb Laws
As of December 8th, 2021, the City of Encinitas, California, passed new Airbnb laws under Ordinance NO. 2021-22. Airbnb laws under Ordinance NO. 2021-22.  The city believes that the amended laws will lead to better regulation of vacation rentals, as neighbors have started to complain.  Complaints have ranged from excessive noise complaints to disorderly conduct as well as traffic concerns.  Within the new short-term rental laws, they have included regulations relating to quiet hours, parking permits, and more to address the current concerns.  The new ordinance also includes an insurance requirement of at least $1 million in liability.   
All short-term rental hosts have 90 days from the day this ordinance was approved to update their information with the City of Encinitas.   
The City of Encinitas understands the risks that follow when hosting an Airbnb, Vrbo, etc. and that's why they have included the insurance requirement stating that:   
"Evidence of liability insurance for the property in an amount of at least one million dollars to cover the short-term rental operations, which insurance shall be maintained during the entire time of any permit issued by the city.  Renewal must be provided to the City before the expiration of the insurance on file" -Ordinance NO. 2021-22   
The City of Encinitas clearly states above that the liability insurance required must cover your short-term rental operations. This would imply that your standard homeowner's policy would not suffice as it does not cover the business operations of your Airbnb or Vrbo. 
Airbnb Laws Continue to Develop in Dana Point, California
Dana Point has seen an influx of owners joining the short-term rental market since its first Airbnb laws in 2016. The city attributes this growth to the increased popularity of online platforms such as Airbnb or Vrbo along with the attraction of a coastal vacation.  There are currently 134 registered short-term rental properties in the city despite stringent short-term rental regulations.
The city continues to come back to short-term rental regulations as a method to "maintain the character of Dana Point neighborhoods by discouraging absentee corporate STR ownership, protecting against nuisances, and balancing the rights and responsibilities of all residents and homeowners." 
In this effort, Chapter 5.38 Short-Term Rental Business Regulations includes the following requirements:  
Short-term rentals shall comply with all applicable codes regarding fire, building and safety, and all other relevant laws and ordinances. 
Short-term rental units pass an initial inspection by the city prior to permit issuance. 
Short-term rentals must have a minimum of two off-street parking spaces. 
All advertising for the short-term rental shall include the City-issued permit number. 
Short-term rentals will have a minimum stay of two consecutive nights. 
The owner shall ensure that the occupants of the short-term rental do not create unreasonable noise or disturbances, engage in disorderly conduct, or violate any provisions of the law. 
Owners can opt into updates to short-term rental regulations by visiting the Dana Point government website and emailing: str@danapoint.org. 
It would appear the city is primarily concerned with the safety and livability of the community. Hosts can assist by using preventative measures at their short-term rental property, such as a noise monitoring system that is active during bookings. This is a reliable way to comply with noise and nuisance restrictions and make sure guests aren't getting rowdy during their stay.  
The City of West Hollywood Reverses Moratorium on Short-term Rentals as Part of New Airbnb Laws
Back in 2015, the West Hollywood city council passed Airbnb laws that banned all short-term rentals that last fewer than 31 days. According to the city council, short-term rentals are contributing to the problem of rising rent rates in West Hollywood. In addition, the city has received hundreds of complaints by people upset with the rentals. – likely due to partiers and excess noise.
As of 2020, the city has reversed that decision and now requires a permit to operate a short-term rental. Said rental must also be a primary residence in order to avoid apartment complexes becoming de-facto hotels.
Once owners obtain a short-term rental permit, they are also required to adhere to the following regulations.
Hosts must occupy the rental while hosting
All short-term rental owners must register and pay Transient Occupancy Tax with the state of California
Owners are held accountable for all guest actions, including noise and other violations
Owners are required to keep guest information—including guest names and contact details, the date of their stay, and the rate paid for the room—for a period of three years
All advertisements must include the city permit number
Rooms and homes must meet the minimum fire codes, which includes smoke alarm installation.
Additional Airbnb Laws in Palm Desert Seeks to Balance Community Concerns with Growing Industry
The Southern California town of Palm Desert has joined many of its neighbors in passing Airbnb laws to better regulate the growing short-term rental industry. Like many Southern California cities, growing community concerns from Palm Desert residents have spurred legislators to propose regulations. In other areas of the region, this can be anything from a moratorium on all short-term rentals to an open registration system. Palm Desert falls somewhere in the middle with their requirements.
Prior to occupancy of an STR unit, the operator must comply with the following:
Meet and greet the renter on-site and obtain his or her name, address, and a copy of valid government-issued identification.
Provide the renter with a copy of the Good Neighbor Brochure.
Provide the renter with information about the STR regulations.
Require the renter to execute a formal acknowledgment in the form acceptable by the City that he or she is legally responsible for compliance of all occupants of the STR unit and their guests, with all applicable laws, rules, and regulations pertaining to the use and occupancy of the STR unit. Provide the Responsible Person with the Operator's 24-hour availability information.
The ordinance comes after continued tensions between community advocates and short-term rental owners. As is stated on the Palm Desert City site: 
"The City recognizes that despite the new ordinance, STRs will continue to impact our community in ways both good and bad. We are committed to doing what we can to reduce negative impacts while respecting the rights of home and property owners and preserving the neighborhoods that help make up the fabric of our community." 
Los Angeles Puts Forth New Airbnb Laws
As one of the most popular tourist destinations in the country, Los Angeles has a booming short-term rental agency, which has led lawmakers to pass additional Airbnb laws to better regulate the industry and keep both hosts and guests safe.
To register for Home-Sharing, an applicant shall file an application with the Department of City Planning in a manner provided by the Department, and shall include:
Information needed to verify the Host's identification and Primary Residence
Identification of a local responsible contact person
A list of all Hosting Platforms to be used
Whether HomeSharing is for an entire Rental Unit or a portion thereof
A Transient Occupancy Registration Certificate from the Office of Finance
And any other information required by the instructions on the application and/or by the Guidelines promulgated by the Director of Planning
The permit is valid for one year from the issue date and may be renewed with the city so long as they have complied with regulations the previous year and have a tax account in good standing. Unfortunately, units in rent-stabilized areas under Chapter 15 of the Los Angeles Municipal Code are not eligible for short-term rentals. 
In addition, owners are required to adhere to all local noise ordinances and safety codes and must provide a code of conduct to all guests.  
Santa Monica Settles With Airbnb—New Airbnb Laws Now In Effect
As of December 10th, 2019, Santa Monica reached a settlement with Airbnb requiring all short-term rental listings to become compliant with the City's Airbnb Laws and Home-Sharing Ordinance in the hopes of eliminating illegal listings. The new agreement includes the following guidelines: 
Airbnb will require all listings to have a City License number. License numbers are provided to hosts who register to home share and acquire a business permit and license.
Airbnb will only allow each host to list one home or dwelling. Airbnb will remove listings that are in violation of this requirement after January 20, 2020.
Airbnb will collect and pay the City $2 for each night booked at any listing in Santa Monica.
Airbnb will provide regular reports to the City to ensure compliance and to support City enforcement efforts.
Residents overall agree that this creates a reasonable system to protect the City's housing supply. City Attorney Lane Dilg says, "This agreement with Airbnb will make the City's enforcement efforts less costly and more effective; most importantly, it will preserve housing for our residents. This is a positive outcome for Santa Monica." In Santa Monica alone there are 351 registered Short Term Rentals. It is no wonder the City hopes to establish an agreement with Airbnb. Glendale is also in the midst of enforcing Short Term Rental regulations. View the complete short-term rental ordinance here. The City removed the proposed 180-day rental cap, leaving rental periods to the hosts' discretion. According to a city report, Short Term Rental listings in Glendale have grown by 33% over the past year, from 510 to 679 listings. Local hosts provided varying responses to regulations and while hesitant over requiring a licensing process, the hosts overall supported compliance surrounding guidelines for parking, trash, or noise concerns. Certain hosts suggested cameras or sound-monitoring equipment to monitor their properties. 
Newport Beach, California Reviews Airbnb Laws and Regulations
The City recently voted on additional Airbnb laws in Newport Beach, such as limiting the overall short-term rental permits issued in the City to 1,600, where the current number issued is 1,465. Hosts are allowed to operate their businesses with a granted short-term rental permit and a business license.  
To check if their property is permissible as a short-term rental, hosts can enter their address on the Newport Beach government website. City officials plan to have the new ordinance to present before June 31, 2021.  
Further requirements for the permitted short-term rentals:  
The owner must provide the City with the name of the local contact person who is available 24 hours a day, seven days a week. 
The owner understands that he/she assumes responsibility for all guests' activities; violations may result in fines issued to the property owner and/or guests. 
The owner shall use best efforts to ensure that the guests of the short-term lodging unit do not create unreasonable noise or disturbances, engage in disorderly conduct, or violate provisions of this code or any State Law pertaining to noise, disorderly conduct, the consumption of alcohol, or the use of illegal drugs. 
With preliminary regulations cropping up across the U.S., we have found that insurance requirements are not far behind. Once cities and counties recognize that short-term rentals are indeed businesses, and require hosts to obtain a business license, requiring proper insurance coverage is the natural next step. 
2019 Airbnb Law in Laguna Beach Reverses Previous Ban on Short-term Rentals
Laguna Beach has joined a slew of cities limiting new short-term rentals as part of their Airbnb laws. After a near-total ban back in 2017 and an overturn of the said ban in 2019, the city council has reached a decision in regard to new Airbnbs and Vrbos. New short-term rentals will be confined to mixed-use and commercial zones within the city. Existing short-term rentals within residential districts are grandfathered in and may continue to operate. However, only 20% of units in permitted zones may be allowed to be converted into short-term rentals.  
The other requirement for the continued operation of a short-term rental in Laguna Beach is the application and approval of a permit with the city. In order to be approved, an owner must submit: 
The name, address, and telephone number of the owner of the subject short-term lodging unit;
The name, address, and telephone number of the operator;
The name, address, and telephone number (available 24/7) of the local contact person that will be available to physically be able, if necessary, to respond within 60 minutes of notification of a problem resulting from the short-term lodging unit;
The address of the proposed short-term lodging unit;
The days of the week, weeks of the month, and/or months of the year that the proposed short-term lodging unit will be available for rent on a short-term basis, and the minimum length of stay that the short-term rental will be advertised;
The number of bedrooms and the applicable overnight and daytime occupancy of the proposed short-term lodging unit;
The number of parking spaces located on-site;
A site plan and floor plan, drawn to scale depicting the site layout, trash storage area that must be concealed from public view, parking area and a floor plan of the entire unit/rooms to be rented for short-term lodging purposes;
Acknowledgment of receipt and inspection of the Good Neighbor brochure;
Evidence that the residence/premises passed a safety inspection conducted by the Laguna Beach Fire Department;
Evidence that the use of the property is eligible for liability insurance (homeowners or rental property insurance) in the amount of not less than $500,000.00 to cover injuries, damages, losses, and other claims associated with the short-term lodging;
An estimate of the daily rental fee that will be charged for occupancy of the unit(s);
An application fee established by resolution of the City Council, except for Use Permit applications for home share units. The Use Permit fees are waived for home-shared units;
While Laguna Beach is requiring a $500,000 liability insurance, a standard homeowner's policy is not enough to cover every situation that a short-term rental may encounter. Bedbugs, squatters, and loss of business income protection are all concerns to think about when  
With these requirements, the city hopes to balance the number of units available for vacation rentals and the number of units available for resident hosting, while not damaging the wealth generated by short-term rentals.  
Quote Your Short-Term Vacation Rental Today
Registering with the state and city are only the first step in starting a short-term rental business-whether it is as an investment or to earn extra money on unused rooms. Insurance not only protects your guests and home but also your income and investment. Proper Insurance specializes in policies made for short-term rentals. Proper leads the Nation in short-term rental insurance, with over 100,000 policies written in all 50 states. Backed by Lloyd's of London and exclusive endorsements from vacation rental leaders such as Airbnb and Vrbo, Proper Insurance is built on world-class insurance coverage. Proper's policy covers vacation homes, townhouses, condos, duplexes, cabins, cottages, apartments, and more. With expert vacation rental underwriters, we can tailor a policy specific to your short-term rental property.