Vermont Airbnb Laws and Regulations – Current Requirements in The Green Mountain State
With the recent growth in the short-term rental market, Vermont is among the many states now considering Airbnb laws in order to regulate the industry. These regulations can vary based on the municipality, but the state itself has also enacted overall legislation.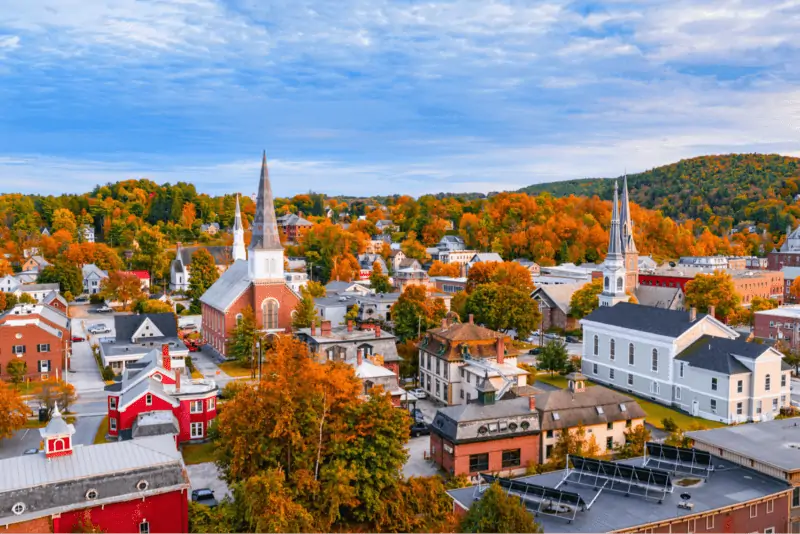 Vermont State Registration Requirements & Other Airbnb Laws 
The draft ordinance outlines new Airbnb laws for Vermont including the following registration requirements:  
A person shall not operate or maintain a short-term rental unless he or she registers with the Department and obtains and holds a valid certificate of compliance. 
All occupancy taxes on the short-term rental unit required pursuant to 32 V.S.A chapter 225 are paid in a timely manner. 
The Commissioner may inspect, through his or her duly authorized officers, inspectors, agents, or assistants at all reasonable times, a short-term rental and the operator's records related to the short-term rental. 
A person may not offer all or part of a dwelling unit as a short-term rental unless the person has occupied the dwelling unit as his or her primary residence for (a) 270 days or the preceding year; or (b) if the person has owned or leased the dwelling unit for less than a year, more than 70 percent of the days that the person has owned or leased the dwelling unit. 
While the new ordinance doesn't include a short-term rental insurance requirement, the Department of Health and the Department of Public Safety's Division of Fire Safety is planning to prepare a packet for hosts regarding their responsibility for health and safety and their financial obligations. This would also include a brief description of the importance of reviewing their property and liability insurance for proper coverage. 
This varies across the state with City-specific Airbnb laws. Burlington, Stowe, and Killington address short-term rental insurance directly.  
August 2022 Airbnb Law Limits Number of Short-term Rentals in Burlington, Vermont
A new Airbnb Law in Burlington, Vermont, now requires short-term rental owners to register with the city and limits the number of short-term rentals to one, with a maximum of three bedrooms. The policy enacted by Burlington City Council took effect in August 2022 and seeks to balance short-term rental owners and community concerns by curtailing investment firms from buying rental properties for short-term occupancy.
In addition to the limitation on rentals, the ordinance requires registration with the city. Here's what to include in the registration application:
The address of the property.
The number of dwelling units at that address.
The number of rental units at that address.
The maximum number of residents in each rental unit.
The number of sleeping rooms in each rental unit.
The number of families living in each rental unit.
The number of unrelated adults in each rental unit.
The number of vehicles owned or used by residents of the premises and the number of parking spaces that are dedicated to the rental units at the property.
The name, address, phone number, driver's license, and state and military status (active or not) of the property owner, and if the owner is a corporation, the registered corporate agent and the president of the corporation and his/her name and address, and if the owner is a partnership, the registered partnership agent, and the names and addresses of the general partners.
The name, address, and phone number of any local (within Chittenden County) managing agent. All owners who do not live within Chittenden County are required to designate a managing agent located in Chittenden County who is empowered to represent the owner in matters concerning compliance with this chapter.
The name, address, and phone number of an emergency contact for this property. All properties must have an emergency contact within Chittenden County.
Additional information about the new laws and regulations can be found on the Burlington, Vermont City Website.
Stowe, Vermont, Places Additional Airbnb Laws on Short-term Rentals Inside City Limits
Stowe, Vermont has short-term rental restrictions in place, only allowing rentals in single-family homes, condos, and apartments if they are rented for one week or longer. If hosts rent on a nightly basis or less than a week, they are limited to certain zones within the City.  
Short-term rentals and Airbnb properties are also subject to safety inspections by the State Fire Marshall ($125 per inspection) who will check on code compliance for windows, stairways and active smoke alarms, and carbon monoxide alarms.  
Stowe also advises hosts to check with their current insurance carrier to see if they have appropriate coverage for short-term rental activity. It is quickly becoming common knowledge that homeowners insurance does not provide adequate coverage and typically includes a business activity exclusion, meaning claims could be denied for property damage or liability arising from the short-term rental business. 
Airbnb Laws in Killington, Vermont—Declaration of Insurance Now Required
As of 2020, Airbnb laws in Killington, Vermont, now include an insurance requirement, amongst other changes to previous ordinances. The change was introduced amidst an ongoing court case involving a short-term rental that was granted a safety permit allowing up to 28 occupants. Despite the permit, the house underwent septic failure as it was not able to sustain the number of guests. City officials hope to determine regulations and safety guidelines to lower the likelihood of such a scenario occurring again and to safeguard owners against potential liability claims.
New requirements include:
The Short-Term Rental of a dwelling unit (using Airbnb, Vrbo, Vacasa, etc.) within the Town of Killington requires an STR Registration from the Zoning Administrator.
Parking by STR guests must be off-street. On-street parking is not permitted.
An inspection report with occupancy approved by the state Division of Fire Safety is required for STRs with an occupancy of greater than 8 guests.
The "Short Term Rental Safety, Health, and Financial Obligations" form found on the Vermont Division of Fire Safety website must be completed and posted within all STR units
A declaration of insurance coverage specific to the renting of short-term vacation rentals is required.
While the city is not specific in what kind of insurance is required, short-term rental owners should be advised that a standard homeowner's policy will not cover them adequately. All homeowner's policies carry a 'business activity exclusion', and as a short-term rental operator, you are running a business.  The second you would mention 'business activity' while trying to make a claim with your homeowner's policy, you will be denied and let to pay out of pocket.  This is why Proper has designed a custom-penned policy that's dedicated to short-term rentals and will be there for you when an issue arises. 
Quote Your Short-Term Vacation Rental Today 
Interested in a policy to protect you and your business from liability and damage claims? Proper Insurance leads the Nation in short-term rental insurance, with over 100,000 policies written in all 50 states. Backed by Lloyd's of London and exclusive endorsements from vacation rental leaders such as Airbnb and Vrbo, Proper Insurance is built on world-class insurance coverage. Proper's policy covers vacation homes, townhouses, condos, duplexes, cabins, cottages, apartments, and more. With expert vacation rental underwriters, we can tailor a policy specific to your short-term rental property.