Bed Bug Insurance Coverage, Protecting your Rental from Unwanted Guests [Updated 2021]
Just like your guests, bed bugs love to travel. Bed bugs aren't the first item of thought when being a short-term rental owner but it's important to understand how they can pose a risk at your rental business. Homeowners spend an average of $1,000-$2,500 to exterminate bed bugs, but it can be as much as $5,000 in a large house. Not knowing where your guests stayed the night before can make it hard to fully prevent bed bugs, so it's important to have a backup plan, like Proper Insurance's Bed Bug Coverage.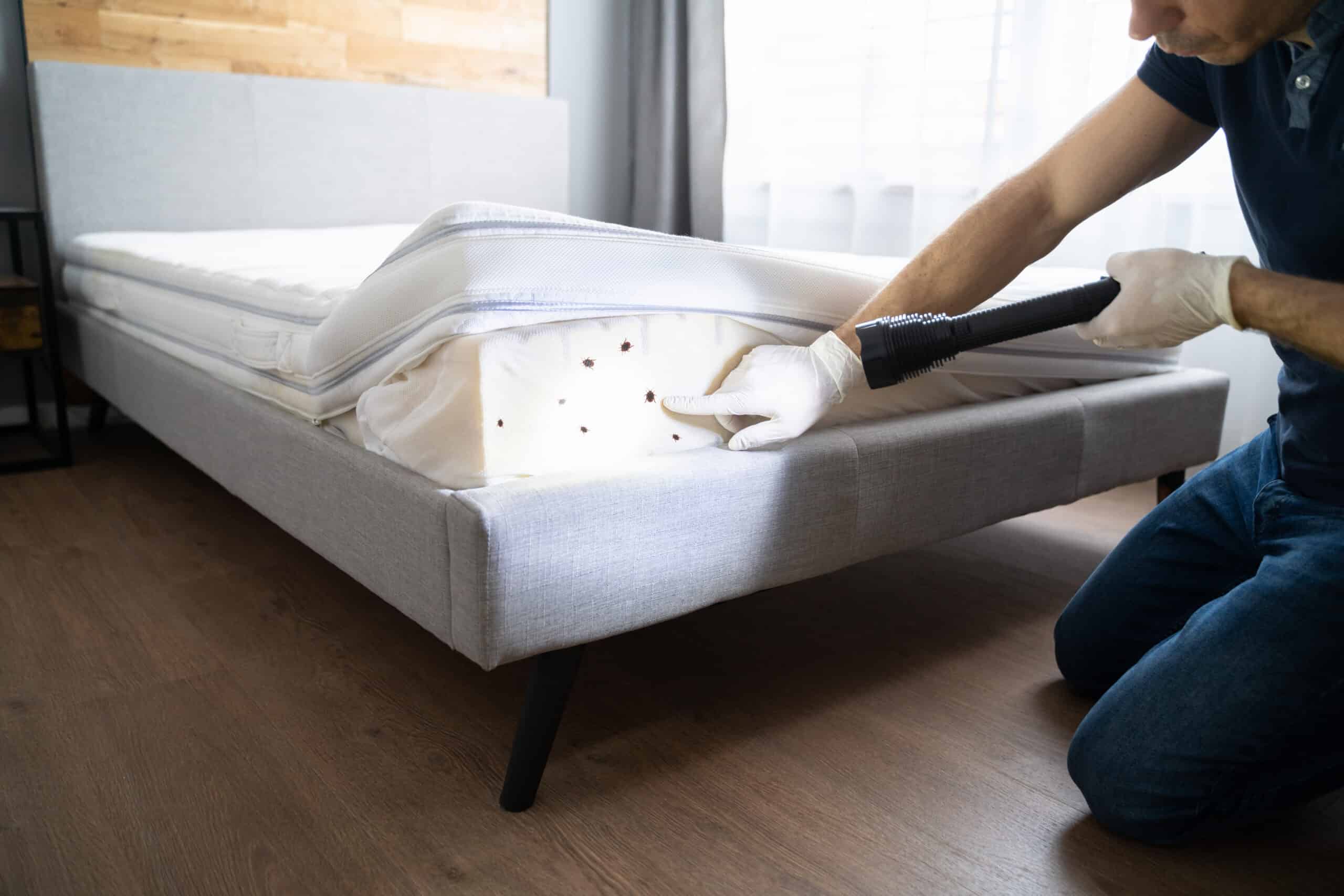 Preventing Bed Bugs at My Rental
The first "modern" hotel was established in 1809, The Tremont Boston Hotel. After being around for so long, hotels have bed bug cleaning procedures locked down, whereas the cleaning crew you hire or yourself, most likely aren't educated on identifying or removing these pests. It's important to take the steps to ensure that bed bugs won't find a home in your short-term rental. Here are 3 simple steps to prevent bed bugs at your rental:
Educate yourself or your cleaning staff on how to identify bed bugs
Use mattress encasements
Get routine inspections from a pest management professional
What if I get bed bugs at My Rental?
Respond Immediately! If your guests complain that your rental has become infested with bed bugs, it's important to immediately respond to the situation. Bed bugs are quick to move and spread throughout other rooms in your short-term rental, causing an even bigger issue. When an infestation happens, there are also potential liability issues that may arise, which will need to be addressed quickly. You can find more about this below.
Call an exterminator! Even if you have an insurance policy that covers bed bug infestation, your first call should be to an exterminator. Complete elimination of bed bugs requires a professional. While you may be able to temporarily remove them, without a professional there is a large possibility of them returning. Aren't exterminators expensive though? The average exterminator cost in the U.S. to entirely remove bed bugs is nearly $2,500. We know that this can be an expensive process and that's why Proper's endorsement covers the extermination up to $15,000, and we do NOT apply a deductible!
Remove the tenants! It's important to remove the current guests, as well as cancel the next booking. Depending on how quickly an exterminator can be booked and how bad the infestation is, vacation rental owners almost always lose income as a result. This is where having the correct insurance coverage pays off. The Proper endorsement pays up to one week's work of lost business income as a result of the bed bug claim. Not only is this a short-term rental industry first, but we believe bed bug insurance coverage is an insurance industry first.
Call Your Insurance! Does your current insurance policy cover bed bugs? This is something you should be aware of in advance but if you aren't aware, take a look at your policy or call your agent immediately to find out. If you have coverage, you'll want to submit a claim. Once you do that, your insurance carrier will ask for receipts from your exterminator to reimburse you. You'll also want to make them aware of any liability mention from your guests. Without bed bug coverage your claim will be denied and you would have to cover these costs out of pocket. Unless you have Proper, it is unlikely that your policy would include this coverage because we are one of the few that covers bed bugs. So give us a call and get covered today!
What about bed bug liability?
Not only are bed bugs a nuisance with regards to property damage and extermination, but they pose a huge liability risk. If a guest was to get bitten by bed bugs at your vacation rental, they could ultimately hold you liable and sue. Unfortunately, guests sue and sue often when they are bitten by bed bugs. Here is a recent bed bug liability lawsuit that settled for $200,000. Granted, this well-documented lawsuit was against a hotel, but vacation rentals are no different in the eyes of hospitality law. As you can see these claim settlements can quickly get into six figures. We highly recommend that you confirm with your insurance carrier whether coverage exists or not, being that many insurance carriers flat exclude coverage for "infestation". If you don't have bed bug coverage, this $200,000 settlement would be on you, in addition to your attorney's fees.
Peace of Mind with Proper Insurance
$1,000,000 Commercial Liability: If you have a bed bug liability claim, your policy would respond to not only pay for legal expense in your defense but also any settlement up to your limit of insurance which starts at $1M.
$15,000 in Bed Bug Extermination Coverage: We know that hiring an exterminator can be an expensive process and that's why Proper's endorsement covers that cost up to $15,000, and we do NOT apply a deductible!
$15,000 in Bed Bug Lost Business Income: This endorsement always pays up to one week's worth of lost business income as a result of the bed bug claim, with no deductible.
Please note, the combined maximum coverage limit of extermination cost and loss of business income is $15,000.
Ultimately, when accidents happen, you call your insurance carrier. If your property is underwritten and properly insured according to its use as a short-term rental you'll have liability coverage. For this reason, it's important to be open with your insurance carrier and ensure safety measures are appropriate for commercial use, not only your personal use.
Verify Your Insurance Coverage Today
It can be tough to know what your policy covers without going through each possible scenario but that's why insurance professionals are here to help. For these particular claims, a good place to start is with your current insurance agent. Send them your online listing and policy questions, see what they have to say, just make sure they're getting the answer in writing from the underwriter of your policy.
If you still have questions or would like to compare your current policy to the custom short-term rental policy offered by Proper Insurance, give us a call at 888-631-6680 to receive a comprehensive coverage comparison or visit our website to submit a 5-minute online quote request today!