How to Properly Insure Your Short-Term Rental: An Interview on Short-Term Rental Insurance with Darren Pettyjohn
We are happy to present an overview of a recent interview between Darren Pettyjohn, Co-Owner of Proper Insurance, and the hosts at Thanks for Visiting. It is a great discussion regarding short-term rental insurance and the details hosts need to consider when starting their business. Every host is excited to start up their business and welcome their first guests. Having dedicated time and money to making their property 'just like home', it's time to make sure they are fully protected for the unique risks of short-term renting. Let's talk about short-term rental insurance.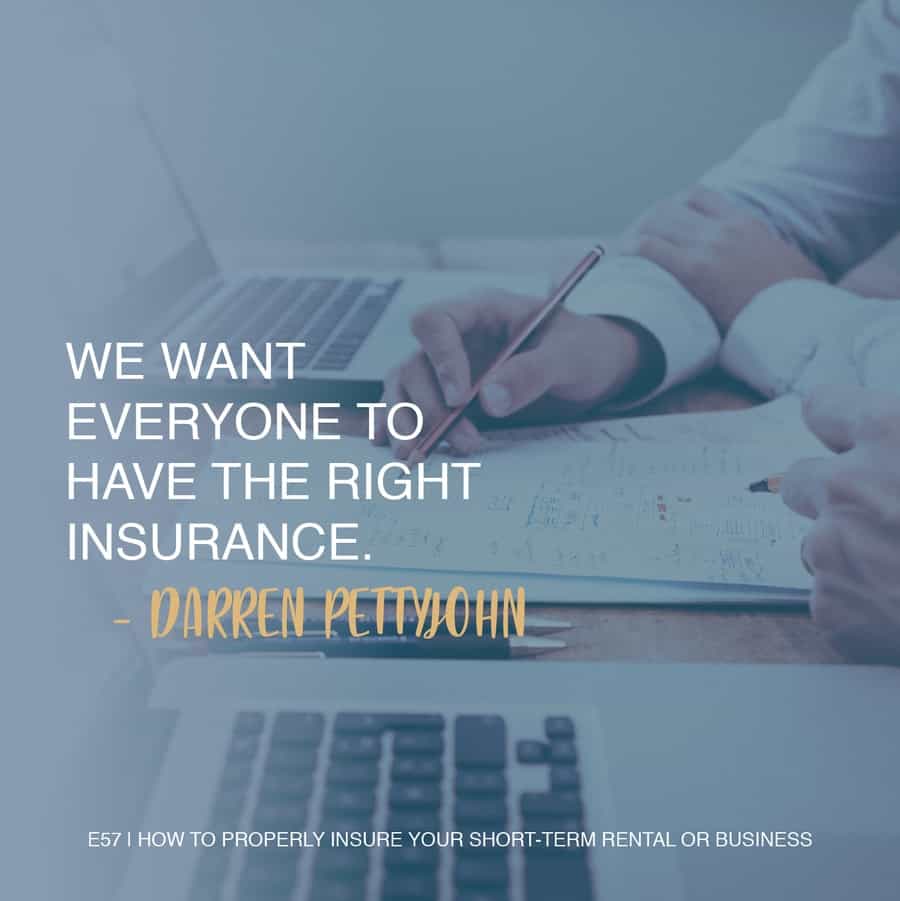 Is Short-Term Rental Activity Really a Business?
In the insurance industry there is a clear line between business activity and personal activity. A traditional homeowners policy is intended to cover the owners personal property and personal liability, and typically excludes business activity which generates more than $2,500 annually.
The big question is ultimately, does short-term rental activity constitute a business? Between limitations on traditional homeowner's policies and with rules and regulations popping up across the U.S. it would seem this question can be answered with a resounding, YES. City regulations often require hosts to register their short-term rental property and obtain a short-term rental permit as well as remit appropriate taxes similar to hotels. Many of these cities also require a minimum liability insurance requirement.
What Coverage Should Hosts Look for in a Short-Term Rental Insurance Policy?
With numerous policies available on the open market for short-term rentals, it is crucial to understand what is important in an insurance policy. Here are a few coverages unique to short-term rentals.
Coverage for intentional damage caused by a renter
Despite the great efforts hosts and listing platforms go through to vet incoming guests, there is no guarantee hosts won't encounter a bad guest. Hosts are giving their keys to a guest and hoping for the best. When it comes time to file a claim, is there coverage in place?
Many traditional homeowners policies specifically exclude intentional acts of damage from coverage. Proper Insurance chose to include a property coverage enhancement for theft and damage caused by a renter.
Coverage for lost business income
Short-term renting can be a very profitable business, especially for hosts in high tourist areas. However, what happens when a host's property is damaged and can't be rented for a period of time, or what if a host unexpectedly discovers bed bugs at their property? In either case, the host will have to postpone business to repair the property or exterminate the infestation – this means lost business income.
Here are additional policy enhancements hosts should look for in a short-term rental policy:
Liability coverage enhancements for animals/pets and liquor
Liability coverage extended over amenities: pools, hot tubs, exercise equipment, bicycles, etc.
Vacancy clause removed with no standard occupancy restrictions
Verify Your Insurance Coverage
Given what we have discussed, Proper Insurance recommends that you discuss your short-term rental business with your current insurer. Show them your online listing, and walk through the amenities you offer to guests. There is only one way to make sure appropriate coverage is in place – verify your insurance coverage today.
Proper Insurance encourages hosts to get the following answer in writing from their current insurance provider. Again, insurance is a contract and an agent should be able to send back a clear answer. If I entrust my property to a paying short-term rental guest and they damage or are injured at my property, do I have full property and liability coverage to the limits of insurance? Give Proper a call today for a complimentary consultation – (888) 631-6680!