Increasing and Securing Your STR Revenue Stream [Updated 2022]
Whether you're a new rental property owner or have been in the game for a long time, there are always new things to learn and progress that can be made. It's important to regularly check in on your short-term rental (STR) properties and see if you are really getting all you can from them. There may be some opportunity to change things up and begin to see more income.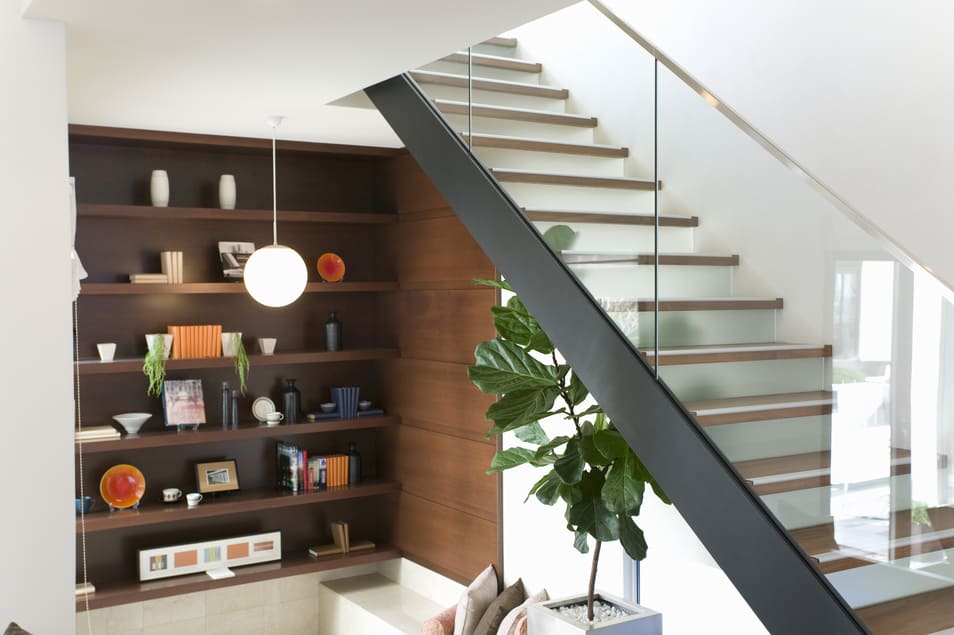 Research Your Location
If you're new to owning a rental property or are just starting to research how to get started, ensure you're going to get the most out of your place by purchasing a property that is in a desirable area. Do research on the most popular areas people are vacationing to, both near and far from where you are based. Although a property farther away could make it harder to manage, if you make more money in the long run it will be worth the extra work. After determining a location that is both desirable for you and potential renters, research home listings to find one that matches the needs of what a short-term renter would be looking for when visiting that area. If you're looking in Florida -" does it have a pool? If you're located in a ski resort town -" how far is it from the mountain? All of these things will also help you to increase your revenue stream and ensure it holds steady, as these aren't factors that can change or be taken away.
Review Your Pricing
It's important to think about yourself and what your needs are as an STR owner. Between charging the right price, and being protected if things were to go awry, there are a number of factors to consider in order to know you're getting the most profit out of your investment.
If you haven't adjusted your rental pricing in a while, now is the time. This should first start with reevaluating your expenses. Add up your mortgage, average utility cost, and other expenses too such as cleaning services, and factor that into the price of what you charge for a short-term stay. This gives you the minimum price you need to charge renters to break even, and anything after that is profit.
It's helpful to review other listings in the area as well to compare amenities. If you've made an upgrade to your space like adding an outdoor dining area or including an extra bed, you could be missing out on hundreds of dollars per stay. Or maybe you have a view of the ocean and didn't realize yours is the only one in the area that does, that also would call for a price increase.
All of the amenities you offer your guests, whether the view or the space you provide, can make a big impact on what you can charge, and therefore your return on investment. Make sure you're covering all your bases and don't leave an amenity out when pricing or posting your listing. Guests review amenities in-depth and adding that you allow pets, for example, can be the reason they chose your place over the competition.
Consider the time of year as well. During peak season you can, and should, charge more. Forgetting to increase your price during peak season can make or break your revenue for the year. Generally, guests schedule their vacations months in advance. So although you may be thinking about the current season, you need to make sure you are always prepared for the upcoming seasons as well. Most STR owners find that the summer months and the Christmas season tend to be the busiest. Factor that into your pricing when planning out the year ahead.
Make Sure You're Covered
Just like you need to make sure your own home is safe, you must do the same for your rental property. Owning a rental property will make you responsible for the safety of each guest that stays at your home, as well as the home itself. If an individual were to get hurt on site, you may be held responsible if you don't take the proper safety measures before allowing renters to enter the vicinity.
There are simple things to consider like making sure you have working smoke and carbon monoxide detectors and a first aid kit. According to a study by John Hopkins University, only 80 percent of rental properties had smoke detectors, 56 percent had carbon monoxide detectors, and only 36 percent had first aid kits. As a rental owner, you also need to make sure all potential hazards have the proper safety protection. If you have a balcony, make sure the railing is sturdy, and if you have a pool, always check that the gate is in working order. Although these may seem like minor things, renters want to know that where they are staying is safe and that their family won't be put in harm's way. In the long run, by taking these safety precautions seriously you will save money and help secure your revenue by avoiding accidents that could occur. You can also charge a fair price knowing that your property is properly protected and safe for those visiting.
If an accidental fire were to occur, or a pipe burst, you could be liable to cover all of that out of pocket if you don't have the right coverage for your STR. This of course would cause a massive decline in your revenue stream, potentially leading to no revenue at all for the year if you lose the property entirely, or the space is uninhabitable due to renovations. Getting a short-term rental insurance plan will keep you covered in the case of damage caused by a renter, and the liability can even be extended to amenities such as the pool or even exercise equipment. If something extreme happens to your rental where you are unable to rent, a STR insurance plan will even cover the actual loss of business income. Short-term rental plans are specifically designed for owners like you, and are more specific to exactly what you are doing with a short term rental, rather than a general home insurance plan.
Your rental property may not be your primary residence, but it is still just as important, if not more so, if it is a big part of your income. A short term rental can bring in high revenue if you play your cards right and make it a desirable place for vacationers to choose over and over again. Many families like to visit the same place year after year and create a tradition, and hopefully your short term rental can become part of that tradition as well. That can help ensure a strong and steady revenue stream for years to come.
Quote Your Short-Term Vacation Rental Today
Interested in a policy to protect you and your business from property and liability claims? Proper Insurance leads the Nation in short-term rental insurance, with over 100,000 policies written in all 50 states. Backed by Lloyd's of London and exclusive endorsements from vacation rental leaders such as HomeAway and Vrbo, Proper Insurance is built on world-class insurance coverage. Proper's policy covers vacation homes, townhouses, condos, duplexes, cabins, cottages, apartments, and more. With expert vacation rental underwriters, we can tailor a policy specific to your short-term rental property.