Airbnb Laws and Regulations Reduced Across the State of Indiana
Prior to 2018, many Indiana municipalities were considering heavily restrictive or prohibitive Airbnb laws. House Bill 1035 prevents laws that ban short-term rentals and offers municipalities the option of regulation in the form of permits and insurance requirements. City of Carmel Considers Removing Short-Term Rental Ban Short-Term Rental Regulations Loosen in Indianapolis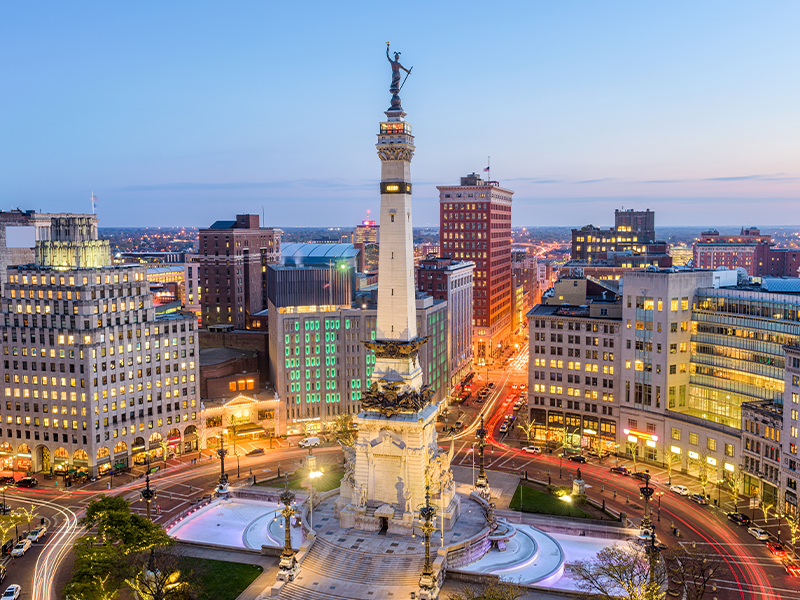 Indianapolis Adjusts Airbnb Laws in Wake of HB 1035 Passage
Previously the City of Indianapolis enforced staunch Airbnb laws that severely restricted owners of these short-term rentals. But as of July 1st, 2018 restrictions have loosened in Indiana thanks to House Bill 1035 sponsored by Rep. Matt Lehman. Regarding the bill Rep Lehman said, "This legislation reflects the perfect balance of individual property rights and government oversight." Here's what to know about the updated regulations:
An individual city or municipality may require an owner to obtain a permit for a short-term rental by adopting an ordinance that sets forth only the requirements of this chapter for obtaining a permit. If an ordinance is adopted, an owner must submit a permit application to the unit for each short-term rental property owned by the owner.
If three (3) citations for ordinance violations are issued to an owner for a short-term rental within a calendar year, the municipality may revoke the permit for that short-term rental for a period of not more than one (1) year.
Not later than July 15, 2018, an owner, or a short-term rental platform on the owner's behalf, shall maintain primary liability insurance for third-party claims for death, bodily injury, and property damage occurring during a short-term rental.
However, the required liability insurance specified in the bill may not cover many exposures unique to short-term rental owners, like off-premise liability, pet liability, or property entrustment to others.The best solution for hosts is to properly insure your Airbnb or Vrbo with commercial insurance, provided by a company that knows the industry. Proper Insurance provides just such a policy, which meets or exceeds most major requirements levied by communities and is custom penned for the unique risks of vacation rental properties.
The City of Carmel Enacts New Airbnb Laws-"Special Permit Now Required for Short-term Rentals
As of July 1st, 2018, Indiana cities can't enact prohibitive Airbnb laws thanks to House Bill 1035. Previously, the city of Carmel held the position that short-term rentals violated the zoning code and were disallowed. Updated state laws prevent prohibitive city and municipal laws from being enacted. However, they can require permits, liability insurance, and other specific measures for short-term rentals. The City of Carmel specifically requires owners to submit a "Special Exception Application," through the Board of Zoning Appeals for all Airbnb, Vrbo, and other short-term rentals. To be eligible, the property must be your primary residence. Additional insurance is also required for operating short-term rentals.
Quote Your Short-Term Vacation Rental Today
Interested in a policy to protect you and your business from liability and damage claims? Proper Insurance leads the Nation in short-term rental insurance, with over 100,000 policies written in all 50 states. Backed by Lloyd's of London and exclusive endorsements from vacation rental leaders such as HomeAway and Vrbo, Proper Insurance is built on world-class insurance coverage. Proper's policy covers vacation homes, townhouses, condos, duplexes, cabins, cottages, apartments, and more. With expert vacation rental underwriters, we can tailor a policy specific to your short-term rental property.