South Carolina Airbnb Laws and Regulations- Current Updates and Requirements
South Carolina residents are glad to see new changes to outdated Airbnb Laws and Regulations. By reinventing outdated rental rules and making legislation specifically for short-term rentals, both hosts and guests are further protected. Updates about current insurance requirements updated licensing requirements, and new ordinances can be found below.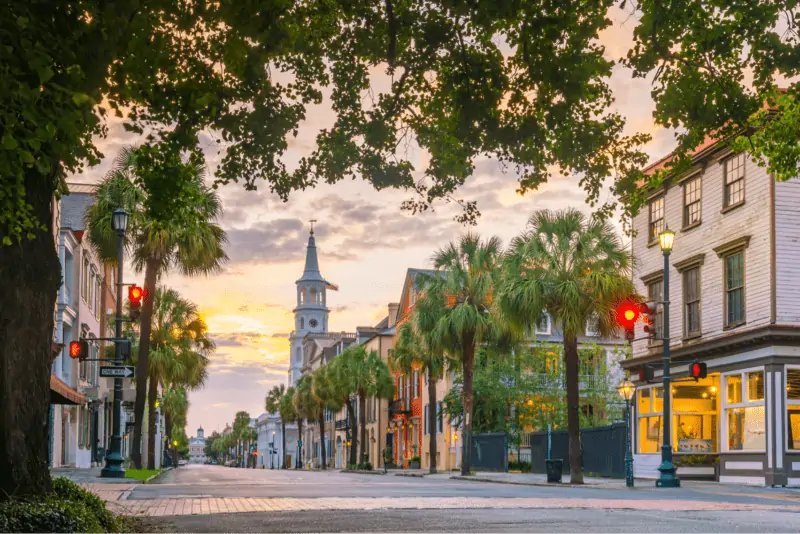 Summerville South Carolina Now Allowing and Regulating Short-Term Airbnb and Vrbo Rentals
In 2020, Summerville introduced first-time Airbnb laws and regulations for short-term rentals. Previously, hosts went through an application for bed-and-breakfasts. City officials now agree new regulations are necessary to define short-term rentals as businesses and preserve the neighborhoods amidst the booming industry. A Short-term rental in Summerville will be defined as "The leasing or rental of an entire or extra dwelling unit by a permanent resident typically using a hosting platform in increments of less than one month." Hosts are required to secure a business license and undergo a property inspection before renting to guests. This is applicable to hosts who operate in downtown mixed-use, urban corridor mixed-use, neighborhood business, and general business zones.
In addition to a business license and inspection, further Airbnb and Vrbo regulations are listed below
All short-term rental hosts are required to have insurance.
Hosts must maintain a peaceful environment for neighbors.
Residential owners must reside on the property for at least 183 days a year.
The property must be the owner's official voting address, their South Carolina driver's license address, and their 4% homeowners' assessment ratio address.
The resident must maintain at least 50% ownership of the property.
Property owners in the general residential 3 and 5 zones will also need to apply for a special exception that needs to be approved by the town's Board of Zoning Appeals.
How to Respond to New Airbnb and Vrbo Regulations
Cities across the US are integrating Airbnb laws and regulations as they realize the significance of short-term rentals (Airbnb or Vrbo) in their communities. Many neighbors complain of loud parties or cars coming and going at all hours. From an insurance perspective, there are indeed critical items to consider when operating a short-term rental business. Particularly whether you as the hosts have insurance to protect you and your business from accidents common in the hospitality industry.
The short-term rental ordinance in Summerville does not define the type of liability insurance required, however, here is a guide to the top questions to ask an insurance provider in the short-term rental space.
Proper Insurance requires an advanced level of care for your property to ensure a pleasant and safe stay for your guests. It's your choice. Consider protecting your short-term rental business with all-inclusive insurance designed to replace your homeowner's policy and custom-written for the unique risks of short-term rental and Airbnb or Vrbo rental properties.
Proper Insurance highlights include the following:
Commercial Package Policy
Commercial General Liability
$1,000,000/$2,000,000 in commercial general liability
Liability coverage enhancements for animals/pets, liquor, pools, hot tubs, exercise equipment, bicycles, small watercraft, golf carts, rec areas, and more
Liability coverage enhancement for invasion of privacy, assault & battery, and sexual molestation
Charleston South Carolina Bans Whole House Short-Term Rentals
Officials in Charleston have growing concerns about short-term rental listings in the city. The lack of available space in downtown Charlestown has led to increased costs and its unsure how rentals will affect that. The concerns are large enough that the city has created a "short-term rental task force" to help regulate the rentals. Aside from the task force, the city recently updated its Airbnb laws and regulations. Short-term rentals (STR) of whole houses are now officially banned in the City of Charleston.
Under the new ordinance, homeowners are required to inhabit the home while hosting short-term guests, and no more than four adults may occupy a short-term rental at once. The homeowner doesn't have to physically be in the home at all times while guests are there, but at least one full-time resident must sleep there each night of the renters' stay.
In addition, hosts must apply for and obtain a short-term rental license from the city's Department of Planning, Preservation, and Sustainability. Any home that is not occupied full-time by its owner, as determined by property tax assessments, is not eligible for short-term rental licensing. This makes investment properties ineligible for STR permits. Portions of dwellings (e.g., duplexes) and accessory dwellings (e.g., carriage houses) on a property are eligible. All STRs must also have at least three parking spaces: two for residential use and one for guests.
Rules for eligibility are based on location categories that can be found here.
Aside from location eligibility, various defining regulations can be found below:
The Residential STR shall be operated by the record owner of the subject property who shall also be a Resident of the subject property and who shall be residing overnight on the property while Residential STR guests are present; and
The Resident owner shall comply with all business license and revenue collection laws of the City of Charleston, Berkeley County or Charleston County, whichever is applicable, and the State of South Carolina; and
The Resident owner and the owner's agent shall list the Residential STR Permit number on all advertisements, listings with booking services, and marketing materials, including without limitation, Airbnb, Vrbo, FlipKey, and any other online websites and listing or booking platforms or services.
The record owner of the subject property must keep in full force and effect during all times the STR is operated, and have a general liability policy with a company authorized to do business in the State of South Carolina insuring against personal liability and property damage with limits of no less than $1,000,000 per occurrence.
It is important for hosts in Charleston to review current Airbnb laws and regulations in order to operate vacation rental businesses in accordance with City and State requirements.
Why It's Important to Define Liability Insurance
With the explosive growth of short-term rental properties found on websites such as Airbnb and Vrbo, communities are struggling to find common ground regulations. Many communities have already passed ordinances and laws with which all have some type of insurance requirement. However, simply stating "liability insurance" doesn't accomplish much as there are three types of liability coverage one can purchase in the open market: personal liability, premise liability, and commercial general liability.
Too often personal and premise liability won't suffice for short-term rentals as they both hold a business activity exclusion (i.e. short-term rental business). On the other hand, commercial general liability is readily available for purchase in the open market for short-term rental owners and provides coverage for business activity. When you hand your keys over to guests in exchange for payment, you'll want to make sure you have the correct coverage for any accident that might occur relating to your business (dog bite, slip, and fall, amenity-related injury, etc.).
Mount Pleasant South Carolina Plans to Pass Updated Ordinance in January 2023
On August 30th, 2022, city officials in Mount Pleasant discussed potential updates to previous short-term rental laws and regulations. The goals of the changes are to establish two types of permit holders, define parking guidelines, and clarify the application process.
The implications of the proposal are listed below:
Maintaining the previous cap of 400 short-term rental permits from the previous ordinance but making the distinction between part-time and full-time permit holders.
Part-time permit holders must rent their place a minimum of 15 days without exceeding 72 days per year and pay a $250 application fee with an annual 4% tax on the property.
Full-time permit holders pay a $500 application fee and can rent the property for more than 72 days per year with a 6% annual tax on the property.
The violation for operating as a full-time short-term rental with a part-time permit will result in paying the additional $250 application fee.
All permit holders must have a business license and pay all required taxes to the county.
Until these regulations are fully passed in January of 2023, the current regulations are to be followed:
All STRs must meet the definition of a residential dwelling unit.
The maximum number of permits issued each permit year shall not exceed 400.
A copy of the neighborhood covenants and restrictions if requested.
Along with their annual application, hosts must submit the following items for review:
Signed Property Owner Affidavit (a separate form for each owner)
Copy of current homeowner's insurance showing personal liability coverage and that the policy is in force
Proof of property taxes paid
Copy of ADU certificate of occupancy, if applicable
Photo showing the location of required off-street parking for each short-term rental unit(s)
Initialed, dated, and signed Short-Term Rental Fire Safety Criteria
Link of all URL listings from all booking sites
List of all sites used for advertisement
Transaction History Report
Personal Liability Vs. General Commercial Liability
Personal liability is found in all homeowner's insurance policies and protects against claims of bodily injury or property damage they could be found personally liable. It specifically excludes any coverage for bodily injury or property damage arising from "business activity". Most insurance policies define a business as something that results in more than $2500 of financial compensation during the 12-month policy period. If a short-term rental produces more than $2500 compensation, then personal liability would not respond to any short-term rental claims.
Commercial General Liability is found in business insurance policies and protects the insured against claims of bodily injury or property damage they could be found legally liable. It doesn't exclude "business activity" and extends beyond the premise, i.e., dog bite off-premise. Unless excluded, it also provides personal and advertising injury. It's the most comprehensive liability insurance one can purchase.
The difference between these types of liability insurance is astronomical and should be closely considered by hosts looking to enter the short-term rental scene as well as municipalities enforcing insurance requirements.
Other hospitality entities, including bed and breakfasts and hotels, carry commercial general liability. Short-term rental properties should be no different.
Quote your Short-Term Vacation Rental Today
Want to learn more about insurance requirements in South Carolina? Interested in a policy to protect you and your business from liability and damage claims? Proper Insurance leads the Nation in short-term rental insurance, with over 100,000 policies written in all 50 states. Backed by Lloyd's of London and exclusive endorsements from vacation rental leaders such as Vrbo, Proper Insurance is built on world-class insurance coverage. Proper's policy covers vacation homes, townhouses, condos, duplexes, cabins, cottages, apartments, and more. With expert vacation rental underwriters, we can tailor a policy specific to your short-term rental property.