The Importance of 'Loss of Business Income' for Your Short-Term Rental
Ever wonder how your local coffee shop would survive if they had a fire? The obvious answer is insurance, but while they likely have a policy to cover reconstruction, what about daily operations and revenue they're unable to generate during a rebuild? The answer is a coverage called Loss of Business Income, a standard protection on commercial policies.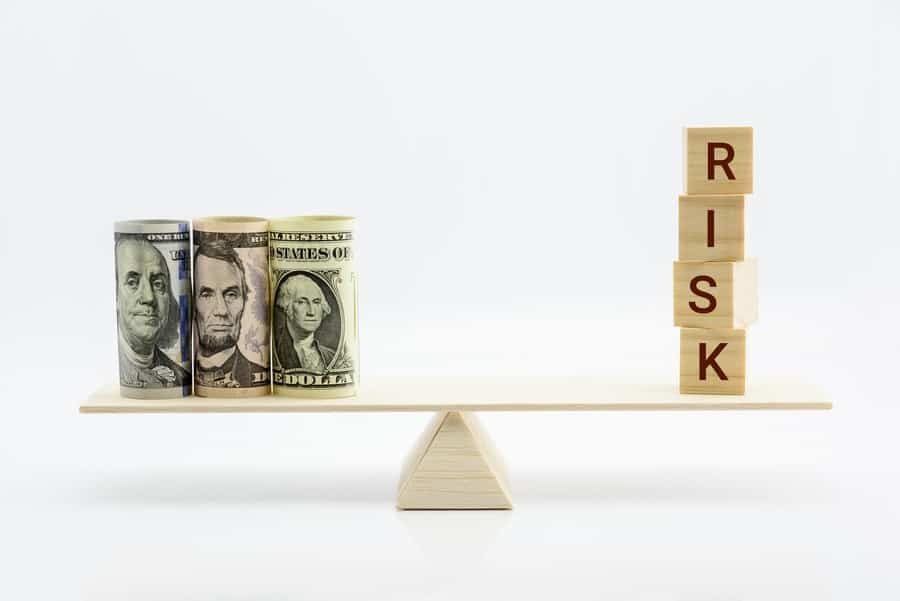 What About My Short-Term Rental?
After all, your rental has income to lose as well. While, ultimately, the answer is the same, there are several options available to homeowners and hosts that can be difficult to distinguish but are important to understand.
Not to be confused with "Loss of Use" or "Loss of Rents", Loss of Business Income is for when covered damage to your home, such as a fire, leaves your short-term rental inoperable and thus unable to generate income for some time. This is the strength and benefit of a Commercial Policy as many policies offer Loss of Rents, at most, which would only compensate income based on the long-term rental income average in your area.
So which does your current policy cover? And if you're not sure, how can you verify your coverage?
Loss of Use vs. Loss of Rents vs. Loss of Business Revenue
If you want to understand what would actually be protected in the event of a loss, it's crucial that you understand the differences between these coverages. While they may sound similar, they are very different by definition.
Note: While some policies do carry multiple "Loss of" coverages, such as Proper, most only carry one of the three.
What is Loss of Use?
Typically found on standard homeowners policies, Loss of Use coverage is used to put you into a temporary home should your current home sustain damage which renders it uninhabitable for some time.
The coverage limit, typically about 25% of your dwelling amount, would pay the cost of rent for your temporary housing, but this coverage does NOT cover any type of loss rents or income for a property.
This is because standard homeowners policies are built for personal use and therefore do not account for any type of income generation. In fact, most of these policies forbid business use altogether. The rare exception to this rule is a policy like the one Proper offers, which, if the insured home is also where you live, would carry both Loss of Use AND Loss of Business Income.
What is Loss of Rents?
Typically found on Landlord (DP3) type policies intended for long-term rentals, this coverage accounts for the 'rental income' you may lose should you have to remove your tenants from the property during the time of damage.
The important difference to note with Loss of Rents, however, is that it generally only pays 'fair market value' for your income loss. This means that if you lose your one-bedroom long-term rental home, your insurance company would pay for the rents you should have made monthly, based on what your neighbors are generating on a similar one-bedroom property.
But, if you are short-term renting and relying on this coverage, there are a couple of problems to consider:
You'll want to make sure that your policy would respond as short-term rentals are often considered 'active' income by insurance companies as opposed to long-term, which are generally considered to be 'passive' income.
You'll want to make sure that 'fair-market value' for a long-term rental property would be enough to cover your losses, but, seeing as short-term rentals typically earn more than double what a long-term rental earns monthly, it's likely that relying on 'loss of rents' coverage wouldn't be enough.
What is Loss of Business Income?
Loss of Business Income is paid out based on the income you should have generated during the time of a loss, generally without a time limit, up until the specified limit of insurance is met.
This coverage is found on commercial policies and is designed to compensate a business's income as 'actual loss sustained'. So, if you were to lose $100,000 because you could not rent your property due to covered damages, $100,000 is what you would actually receive.
When Does Loss of Business Income Kick In?
It's important to note that Loss of Income, or any loss coverage for that matter, does not kick in unless there is covered damage to your property. This means that you have to have an active property claim (theft, fire, etc.) which your insurance company is paying, in order for Loss of Income to activate.
If you have to cancel bookings simply because guests don't want to visit the area, due to weather, for example, this would not fall under loss of income, but rather, loss of market; a claim that is simply not covered by insurance.
Who Offers Loss of Business Income?
Loss of Income is a commercial coverage, so you'll need to seek out a policy that offers commercial level protection for your short-term rental.
Proper Insurance's policy is specifically designed for this. Our policy is custom written for short-term rentals as a commercial/homeowners hybrid, so not only do you get the added benefit of commercial coverages like Commercial Liability and Loss of Business Revenue but, if the property is also your primary home, we're able to include Loss of Use protection as well.
*Proper Insurance's coverage is written specifically as Loss of Business Revenue which is calculated by the actual sustained loss of gross income rather than Loss of Business Income which is typically calculated by net income.
How to Tell if Your Policy Has Business Income Protection
You can take the time to review your policy, or, simply ask your current agent to confirm the following in writing: If I regularly entrust my property/home to a paying Airbnb/Vrbo short-term rental guest for three days and my property sustains covered loss damages which render my property inoperable, do I have Loss of Business Income protection? If so, to what limit of insurance?
Alternatively, we're happy to provide a free coverage comparison or answer any questions you may have about Proper Insurance's unmatched comprehensive coverage.