Which claim are you most likely to encounter as a host in 2020?
As the year ramps up, we're all excited to see what 2020 has in store. You've survived another holiday rental season, but with spring just around the corner, you may be wondering how you can keep your property better protected this year.So what should you lookout for in 2020? How can you be better prepared, and should you have to make a claim, would your insurance cover it?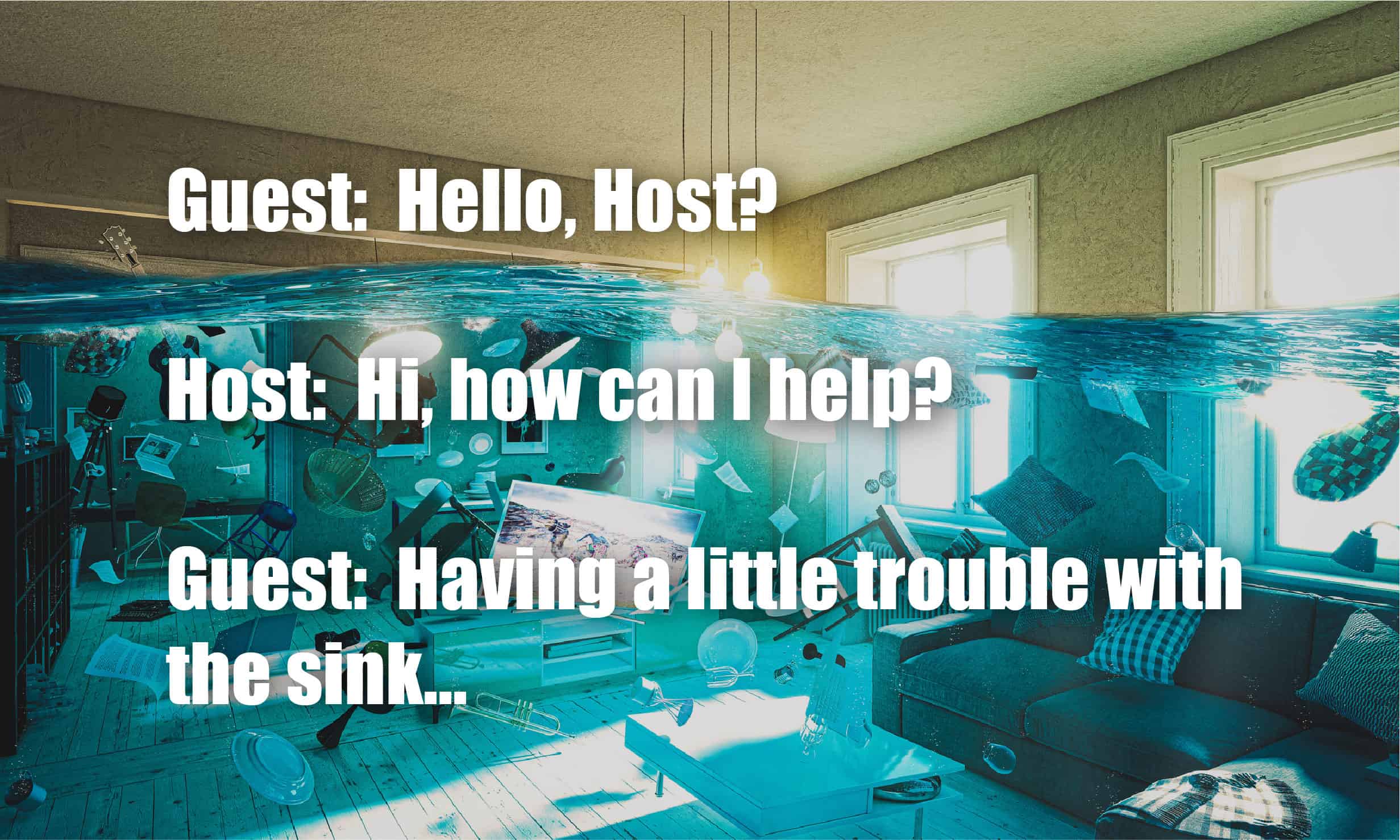 The Top Claim of 2019: Back-up of Sewers and Drains
The number one claim filed by traditional homeowners across the nation stands true for short-term rental properties as well. It turns out guests don't give much thought to what they flush down your toilet.
Here are a few items to note when doing so:
Coverage Limits:
Since sewer back-up is so common, most policies have a maximum limit they will pay out for these claims. You need to make sure you're aware of this limit as this would be the most your insurance company would pay for any damages as a result of water backing up into your home.
To put this into perspective, the average sewer back-up claim for a short-term rental property is $12,500, not including the income you stand to lose while you're unable to rent the home.
Water Damage Deductibles:
Once you understand the max limit your insurance company would pay for the claim, you'll want to identify what your out-of-pocket cost for such a claim would be.
A policy such as we offer at Proper Insurance applies the standard policy deductible to all non-weather related property claims, including sewer back-up. So if you select a $1,000 property deductible, a sewer back-up claim would only cost you $1,000 out-of-pocket, just as it would for theft, vandalism, fire, and others.
Water Damage Prevention:
Sewer back-up can be impossible to predict and can get expensive quickly, but what if you could avoid such an event altogether?
The best devices we've found are automatic water shut-off valves from companies like Phyn and Flo. These devices install directly to the main water line in your home and use WiFi to alert you of any irregularities in water activity. You can then remotely shut off your water from your phone or set the device to turn off the water automatically if a leak or overflow is detected.
Automatic shut-offs can save hosts thousands of dollars in remediation costs and lost income. In fact, they work so well we're able to offer a discount on your insurance premiums if you have such a device installed in your home.
Verify Your Insurance:
Sewer back-up may be the most popular claim but it's certainly not the only thing to look out for. With so much at stake with your short-term rental, you want to hope for the best but plan for the worst. This starts with making sure your insurance company understands how you're using the property and that you understand how they would respond in the event of a claim.
If you have questions about your current policy, potential claims, or are curious how the Proper Insurance policy can better protect your home and business, give us a call or request a quote online today. Our expert agents are happy to answer any questions you have or provide a detailed coverage comparison by request. 888-631-6680 Please take a minute to read our BBB reviews.