Wyoming Airbnb Laws and Regulations—What to Know When Renting in the Cowboy State
Wyoming has quickly become a desirable vacation spot, which has led to an increase in short-term rentals and new Airbnb laws and regulations. With the increase in tourism, legislators around the state are beginning to understand the importance of regulating short-term rentals. Below are recent updates to local ordinances in the state.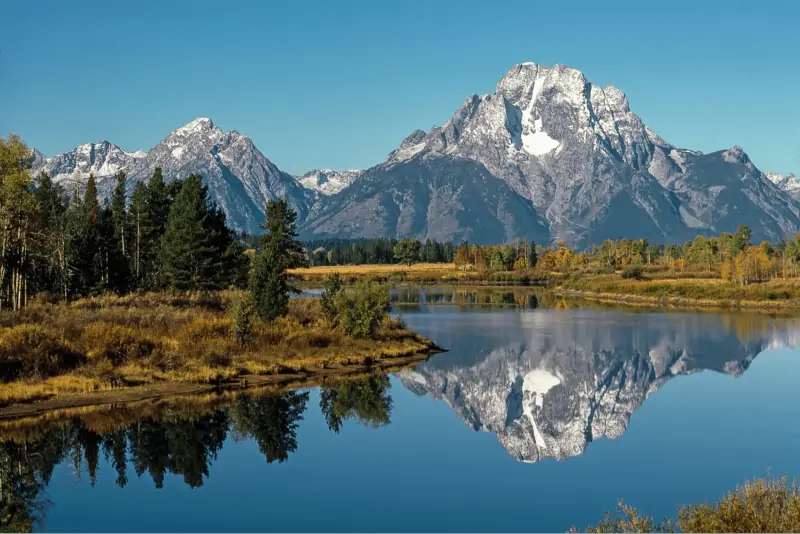 Teton County Airbnb Laws—Taxes, Advertisement Regulations, and More
Jackson adopted Airbnb laws beginning in 2016. Tourism has always been a driving force in the city, with The Grand Tetons National Park just miles away drawing in travelers from all around the world each year. 
For hosts looking to lock into the available benefits from travelers, short-term rental restrictions do affect the way they operate their businesses. 
The current short-term rental ordinance lays out requirements for hosts including the following: 
Rental unit owners or their agents must provide notice to the owners of neighboring parcels within 300 feet of the short-term rental property, informing these neighbors that a residential short-term rental permit has been issued and providing the name and contact information of the local owner representative.  
Any advertisement, including but not limited to newspaper, radio, print, digital, or voice advertising of residential short-term rental units must include: 
The valid permit number issued to the unit; and

For digital advertising, an effective internet link to the Town of Jackson short-term rental law.

Residential short-term rental unit owners are subject to and responsible for collecting and remitting all applicable taxes, specifically including the sales and lodging taxes. 
All residential short-term rental units are subject to the applicable building and fire codes and prior to occupancy must be reviewed and approved for compliance with such codes by the Town Building Official and the Fire Marshal, respectively. 
Quote Your Short-Term Vacation Rental Today
Interested in a policy to protect you and your business from liability and damage claims? Proper Insurance leads the Nation in short-term rental insurance, with over 100,000 policies written in all 50 states. Backed by Lloyd's of London and exclusive endorsements from vacation rental leaders such as HomeAway and Vrbo, Proper Insurance is built on world-class insurance coverage. Proper's policy covers vacation homes, townhouses, condos, duplexes, cabins, cottages, apartments, and more. With expert vacation rental underwriters, we can tailor a policy specific to your short-term rental property.
Given that STR laws and regulations are always changing, we rely on our community to keep us informed. If you have any additional information or updates relating to our posts, let us know at info@proper.insure!