Updated Airbnb Laws and Regulations in Various Colorado Municipalities
Various municipalities within Colorado are making strides to further regulate Airbnb short-term rentals. Requiring comprehensive insurance policies, updating licensing requirements, and clearly displaying short-term rental legislation on local websites is major progress within the short-term rental community. Read more about specific laws and regulations in each Colorado municipality below.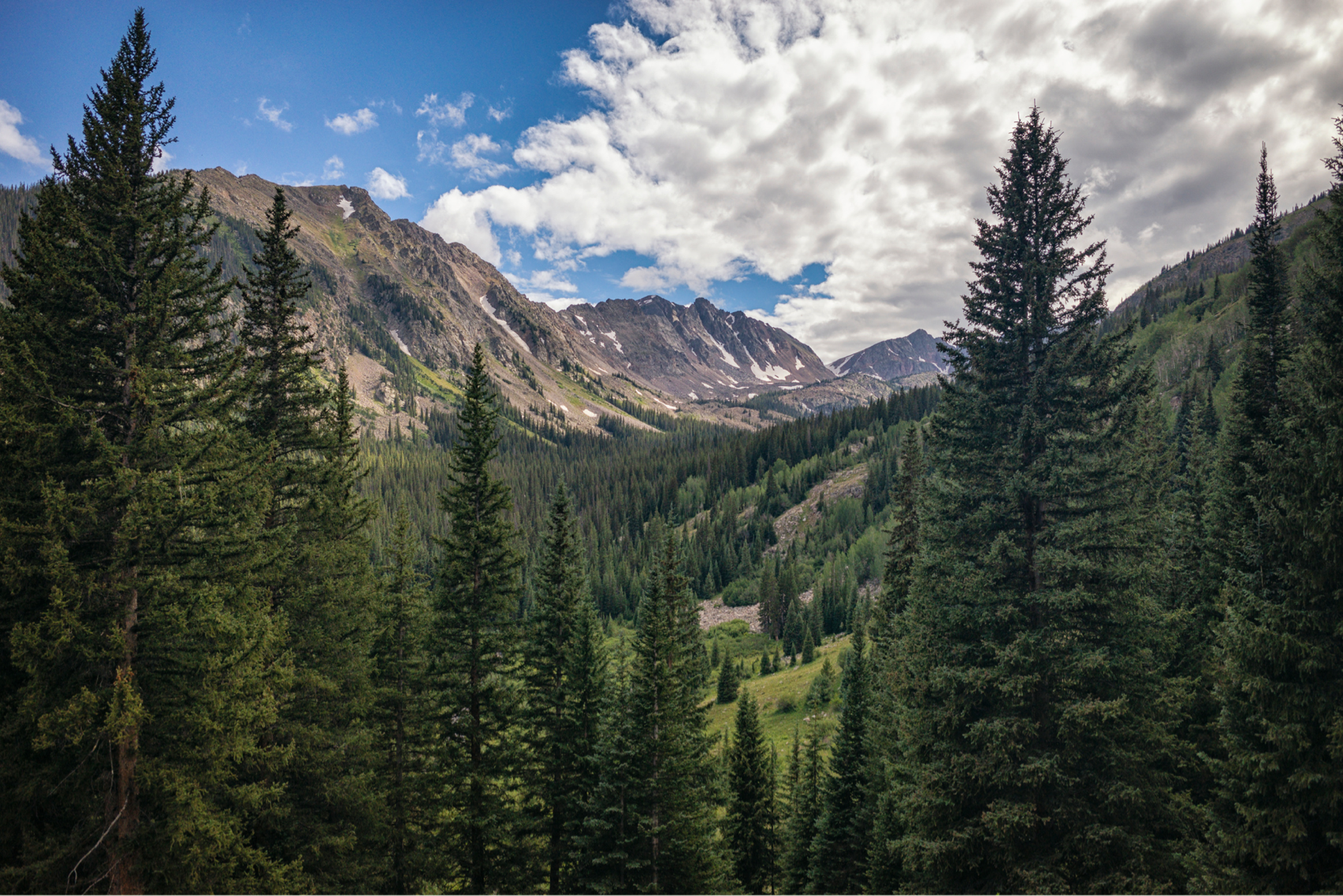 Vail Colorado to Begin Enforcing New Short-Term Rental Ordinance in 2023
The town of Vail has agreed to enforce an updated short-term rental ordinance in 2023. This ordinance will update previous Airbnb laws and regulations by requiring things such as fire department inspections and insurance requirements. As the ordinance does not go into effect until 2023, current regulations include:
Roofs, floors, walls, foundations, ceilings, stairs, handrails, guardrails, doors, porches, all other structural components, and all appurtenances thereto shall be capable of resisting any forces and loads to which they may be normally subjected and shall be kept in sound condition and in good repair.
Smoke detectors, carbon monoxide detectors, and fire extinguishers shall be installed and operable, and all wood-burning fireplaces and stoves shall be cleaned on an annual basis.
An owner shall be liable for any and all violations occurring on the short-term rental; a property management firm shall be jointly and severally liable for any violations occurring on any of its professionally managed short-term rentals in the City.
Registration fees such as:

Professionally managed STR providing onsite management services 24 hours per day, 7 days per week: $5
Professionally managed STR without on-site management services 24 hours per day, 7 days per week: $10
STR managed by an owner without a professional property management firm: $150
Updates to these previous Airbnb laws and regulations passed in the new ordinance include:
Fire Department Inspections:
All new registrations will be required to pass an inspection prior to short-term renting. Inspections must be scheduled 60 days prior to applying for a short-term rental license.
Existing short-term rentals will need to complete and pass an inspection within the first three years of this ordinance's effective date.
Insurance Requirements:
Short-term rental properties will need to have an insurance policy with minimum limits of $1,000,000.
The insurance may be in the form of property liability insurance; commercial liability insurance; or an endorsement of the homeowner's policy for coverage of short-term renting activities. Insurance provided by online short-term rental platforms does not qualify
Registration Fees:
$260 for short-term rental properties without 24/7 on-site management.
$50 for short-term rental properties with 24/7 on-site management.
Exterior Signage Requirements:
All short-term rentals without 24/7 on-site management services will be required to post a copy of their license visible from the exterior of the unit by passersby.
The license will show the following: the property is a short-term rental, the local representative's contact information, and the Town's complaint hotline phone number.
Leadville Colorado Updates Insurance Requirements for Short-term Rentals
With a small-town feel and access to a variety of outdoor activities, Leadville is quickly becoming a top spot to visit in Colorado. Leadville is also one of many cities in the state to implement Airbnb short-term rental laws and regulations. The STR season runs from May 1st -to April 30th and an annual license is required. A license is conducted completely online with the platform MuniRevs. In order to have a license, you must first email to see if one is available in the city of Leadville. Aside from the change in licensing, the city also requires conditional use permits, fire and safety checks, and insurance.
Hosts are required to comply with the local rules and regulations as passed in 2021:
The name, address, and other contact information of the owner of the short-term rental along with the full property address of the rental property.
Tax requirements such as:
A copy of a current and valid State sales tax license and a current and valid Lake County sales and lodging tax license issued to the owner or local agent for the proposed short-term rental.
Additionally, proof that all property tax payments for the property on which the proposed short-term rental is located are current.
All STR license holders and all commercial lodging establishments are required to submit quarterly accommodations tax on their active MuniRevs tax/business account.
You must remit a report even if you had no bookings for the quarter. You must also collect the state & County sales taxes. Often platforms like Airbnb or VRBO will collect the sales tax and remit it on your behalf.
Starting on January 1, 2022, the new Accommodation tax of 4.92% (that was voted in on the November 2nd, 2021 ballot) includes the previous lodging tax of 1.92%. This being said, you do not have to remit both.
The City of Leadville is using the platform MUNIRevs to have lodging establishments remit the 4.92% tax. This tax should not be remitted to the state.
The City does not have a contract with any third-party booking organizations (such as Airbnb or VRBO), so no accommodations tax will be collected by them.
An affidavit, on forms provided and approved by the City, signed by the owner attesting that the short-term rental has appropriate safety features.
Proof of insurance covering the proposed short-term rental unit sufficient to operate a short-term rental.
A fundamental requirement the city has here is proof of insurance "sufficient to operate a short-term rental". As the short-term rental market continues to grow, homeowner's insurance simply doesn't provide sufficient coverage, often having a "business activity exclusion". This exclusion can blindside short-term rental hosts, so it's important to be aware of all insurance requirements within the city.
Safety Features and Short-Term Rentals:
Most short-term rental laws cropping up across the nation include safety requirements. The issue is these requirements are left open-ended or often very basic. Typically, the city requires functioning smoke and carbon monoxide alarms, but not much beyond that. Many hosts simply don't consider the larger picture and the responsibility to protect guests from risks of injury.
Thankfully there are industry leaders such as Breezeway to educate hosts on vital safety features every short-term rental should include. Breezeway's safety certification program helps hosts identify safety shortfalls at their property with no need to wait for an inspector to get to the property on their long list of inspections; hosts can go through the inspection process on their own. Visit Breezeway.io for more details on their safety certification program.
Salida Colorado Updates Licensing and Permit Requirements
The Salida City Council of Colorado has been constantly working on adjusting its Airbnb laws and regulations. In November 2021, they approved amendments to the recently updated short-term rental regulations. The newly approved amendments passed on Nov. 16th and will go into effect on Dec. 19th, 2021. Major changes were made to both Chapter 16 and Chapter 6 of the ordinance.
Chapter 16 changes include:
Refinement of the definition and review procedures for "Bed and breakfast inn"
Clarification of review procedures for STRs in RMU, C-2, and C-1 zones
Clarification of posting requirements in STR units
Language regarding area-specific non-residential caps and waitlist information
Creation of new parking standards for STRs
Establishment of a cap on the number of STR licenses permitted in any new development (max. 50 percent for more than two units on the same lot)
Chapter 6 changes include:
Refinement of the definition and requirements of a STR license "Applicant"
Clarification of application procedures and eligibility requirements
Proof of Chaffee County residency is required for new licenses (out-of-County residents with existing licenses are able to renew)
Potential exceptions for current owners and executed contracts for existing or new units permitted prior to 7/20/2021, provided license applications are filed on or before 6/1/2022
The Planning Commission recommended establishing a limit of one STR license per individual, including the controlling individual of an LLC, which was approved by the city council. This does not include individuals who already have multiple licenses.
Establishment of caps on the number of STR licenses permitted in four separate non-residential areas throughout the city.
Furthermore, specific changes were made in Section 6-6-20 and Section 16-4-190 regarding short-term rental regulations, licensing, and permits. The full changes to the Airbnb laws and regulations can be found here, but major changes include:
Licensing:
All short-term rental units already licensed with the City as of December 19, 2021, the effective date of Ordinance 2021-17, may continue to operate and renew annually regardless of the Chaffee County residency eligibility requirements of this subsection (g) until such time that the property changes ownership, or the person(s) controlling the corporate owner of the property changes, or until such time the short-term rental license is revoked or abandoned pursuant to this Article.
Furthermore, owners of property purchased, or under valid and executed contract to be purchased, prior to July 20 December 19, 2021, may apply for a short-term rental license regardless of the eligibility requirements of this subsection (g), provided such license application is filed on or before June 1, 2022, and provided that the unit existed or had a valid building permit for construction on or before July 20 December 19, 2021.
If such a property had a valid building permit for construction on or before July 20 December 19, 2021, and is unable to obtain a Certificate of Occupancy before June 1, 2022, such property owner may apply for an extension, in writing, to the City Administrator, except that if such extension is granted, the short-term rental license shall be filed on or before June 1, 2023.
A separate short-term license is required for each short-term rental property. The permit shall be issued only to the owner of the short-term rental property.
No more than one (1) short-term rental permit is permitted per property owner, which for these purposes shall be considered the person controlling a corporate owner.
Summit County Colorado Officials Pass Updated Airbnb Laws and Regulations Due to Public Concern
The Summit Board of County Commissioners in Colorado passed new Airbnb laws and regulations to adjust based on concerns expressed by the public. The new regulations now separate unincorporated Summit County, Colorado, into two zones; resort and neighborhood. The updates primarily include licensing changes.
Short-term rentals in the resort zones now include Copper Mountain, Keystone, Peaks 7 and 8, and Tiger Run. These zones will continue to operate the way they do right now, but licenses will now become resort licenses.
Neighborhood zones will include the rest of unincorporated county land and will use a tiered system for licensing. All neighborhood zones will have three types of licenses depending on the type and use of the home:
Type I: This license is for those who rent out their primary residence. The Type 1 license has unlimited annual nightly rentals of a bedroom in the home when the homeowner is present and a maximum of 60 nights per year to rent the entire unit.
Type II: This license is targeted to second-home owners — though owners can apply for this license for their primary residence, too — and is limited to 135 nights per year.
Type III: For second-home owners who want an exemption on the nightly limit, this license requires a conditional-use permit and has different terms for single-family homes and multifamily complexes.
The rest of the ordinance can be found here.
Grand County Colorado Updates Requirements and Requires Liability Insurance
Grand County passed updated Airbnb laws and regulations on September 21st, 2021. The county organized a workgroup that will be diving into the bigger issues related to short-term rentals. One of the first goals was to raise the short-term rental registration compliance to 90% by December 31st, 2021. With the amendments approved, along with a contract update for the service that monitors the county's short-term rentals for compliance and enforcement, county staff members believe that they will be able to achieve the first goal.
As the county continues to make sure that all short-term rentals are in compliance with the regulations, the county has implemented violations fines as a failure to comply with the provisions. It's important to stay informed on the current regulations in place to avoid any violations and fines to pay.
The county has also changed the application requirements for short-term rental permits:
Sales Tax License. The property owner or property manager shall provide a current sales tax license for the short-term rental issued by the Colorado Dept. Of Revenue and shall be responsible for remitting County sales tax and lodging tax.
Local 24-Hour Contact. Each short-term rental shall have a primary and secondary person responsible for managing the short-term rental during any period it is occupied and be able to respond within one hour or less.
Occupancy. The maximum occupancy of any short-term rental shall be provided in the application. No property may be advertised or rented for use by more people than the maximum occupancy advertised.
Access and Parking. Adequate driveway access and parking shall be provided in compliance with section 14.4.
Garbage. The short-term rental shall have a plan for garbage storage and disposal.
Safety. The property owner shall equip the dwelling with operable smoke alarms, fire extinguishers, and carbon monoxide alarms.
Physical Address. The physical address shall be posted on the Property, clearly visible and legible from the street.
Grand County has also updated the ordinance to include a liability insurance requirement. The requirement for liability insurance states:
The owner shall maintain appropriate liability insurance for the short-term rental.
Owner further warrants and agrees to compensate Grand County for any expense incurred in the defense of any lawsuit or other type of action which may be brought against said County as a result of said Owner's operation of this use.
Grand County assumes no responsibility for the operation of the site and the Owner covenants and agrees to hold Grand County harmless for any injury or damage which may occur, of whatever type or nature, as the result of the operation of the Short-Term Rental.
The primary reason for an insurance requirement is to ensure that short-term rental owners are properly protected from injuries or property damage. One of the biggest areas of risk exposure in the short-term rental industry is liability. Liability risk applies any time you open your door to paying guests. If anything happens to your guests during their stay, whether it's a slip in the shower or a fire in the suite, the owner becomes liable.
When deciding what insurance you need, it's important to keep in mind that you are operating a business and need a policy that will still cover you in situations related to business activity. A normal homeowner's policy would not provide you with coverage if something were to happen at your short-term rental. All homeowner's policies carry a 'business activity exclusion', and as a vacation rental operator, you are running a business. The second you mention business activity while trying to make a claim with your homeowner's policy, you will be denied and left to pay out of pocket. Therefore, it's so important to ensure that your insurance company understands that you're operating a business and the policy is tailored towards vacation rentals. At Proper, we have designed a custom-penned policy that's dedicated to short-term rentals and will be there for you if an issue arises.
Clear Creek County Colorado Debates Owner Occupied Short-Term Rental Regulations
In December 2021, Clear Creek County proposed a revised draft regulation that supports an owner-occupied-only policy for STRs. This means an STR Permit could only be granted to a property owner to rent out their primary residence (or a room within their primary residence). This would also include a grandfathering process for existing STR Permit holders. As of October 2022, no further decisions have been made on this draft. Current Airbnb laws and regulations are as follows:
Obtain a Life Safety Inspection from the Department of Building Safety
Obtain a short-term rental permit for $250 annually
Provide evidence of the availability of connection to a sanitary sewer system or an adequate County approved onsite wastewater treatment system for the number of occupants.
A scaled map clearly indicating the following: Lot size, subject parcel boundaries, location of residence, location of appropriate parking spaces, location of any outdoor garbage storage areas, location of snow storage areas, and location of any outdoor cooking/fire facilities.
The County hopes these regulations will encourage hosts to meet and exceed their local health and safety guidelines, ensuring a safe home to welcome guests.
Quote Your Short-Term Vacation Rental Today
Interested in a policy to protect you and your business from liability and damage claims? Proper Insurance leads the Nation in short-term rental insurance, with over 100,000 policies written in all 50 states. Backed by Lloyd's of London and exclusive endorsements from vacation rental leaders such as HomeAway and Vrbo, Proper Insurance is built on world-class insurance coverage. Proper's policy covers vacation homes, townhouses, condos, duplexes, cabins, cottages, apartments, and more. With expert vacation rental underwriters, we can tailor a policy specific to your short-term rental property.
Given that STR laws and regulations are always changing, we rely on our community to keep us informed. If you have any additional information or updates relating to our posts, let us know at info@proper.insure!