Airbnb Laws and Regulations Within the State of Maine
Did you know that within the last year, Maine has seen an increase of approximately 3,500 vacation rentals? With so many new rentals entering the market Maine understands the importance of maintaining and regulating short-term rentals, especially in cities like Kennebunkport and Freeport.STR laws and regulations are constantly changing and we strive to keep our community up to date on these matters. We have outlined updated regulations that we are aware of in the state of Maine below: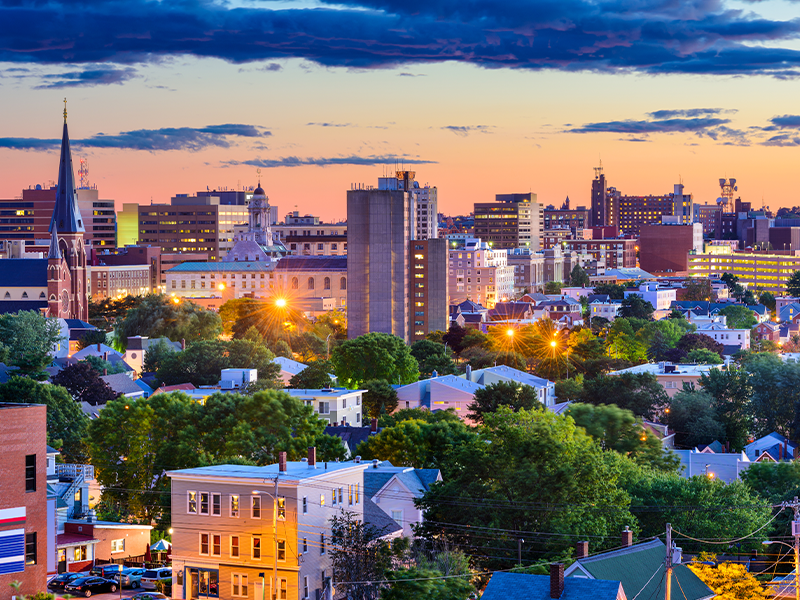 Kennebunkport Airbnb Laws and Regulations
June of 2021, Kennebunkport passed a new ordinance requiring every vacation rental to be licensed as of December 2021. The licenses are set to expire every calendar year on Dec. 31st and short-term rental license holders may renew such license by submitting a renewal application. The goal of Kennebunkport Maine Airbnb Laws is to ensure that neighborhoods are not overly impacted by vacation rental operations. Short-Term Rental License Application Requirements:
The street address and map/block/lot number of the short-term rental property.
Contact person/owner responsibility. The name of the owner of the short-term rental property and contact information, including address and telephone number. If the owner is anything other than a natural person, then the following information must also be included: the name of each individual person who has an ownership interest in any entity that is the record owner, including, without limitation, all beneficiaries of any trust, and all members and shareholders of a limited-liability company, corporation or other entity. In addition, if someone other than the owner is acting as the local contact person, contact information for that person shall also be provided. Regardless of who enters the short-term rental agreement, or who may be designated as the owner's contact person, the property owner shall be responsible for compliance with article provisions
For renewal applications, licensees/owners shall be required to certify annually that they have not engaged in any transfers of the licensed premises, or been transferees in any transfers, that are not permitted transfers under § 116-4B of this article.
All information needed to demonstrate compliance with the standards listed here (pg. 5).
Interested in learning more about the STR ordinance for your town? Continue to the Kennebunkport Short-Term Rental Ordinance.
Freeport Airbnb Laws and Regulations
A draft for new short-term rental regulations was submitted to the Freeport Town Council and was adopted April 2021. Freeport is one of many cities in Maine to consider new Airbnb laws including insurance requirements and detailed operational standards for hosts.The new Maine Airbnb Laws for Freeport include the following requirements and more:
Hosts must supply an emergency contact who must be available 24 hours a day to respond to complaints regarding the condition, safety, or operation of the dwelling unit as a rental or the conduct of guests.
Hosts and renters must adhere to the standards of the Freeport Loitering, Curfew, and Noise Ordinance. Violations of the referenced Ordinance shall be punishable by a civil penalty.
Hosts must provide a certificate of insurance that expressly acknowledges that the property may be used for short-term rental business activity and evidencing (a) property insurance and (be) general liability insurance appropriate to cover the rental use in the aggregate of not less than $1 million. (Hosts may also provide proof that the owner conducts rental transactions through a hosting platform that provides equal or greater coverage. The owner must maintain such insurance coverage for the duration of the annual registration period.)
How can hosts comply with noise restrictions in local short-term rental regulations? Many cities have begun regulating noise and nuisance from short-term rentals and hold hosts responsible for 'the conduct guests'. In one way, having a 24-hour contact helps monitor any potential complaints from neighbors, but there are other options to provide security for hosts.An easy solution many hosts choose is to install a noise monitoring device. Companies such as Minut or NoiseAware offer such devices for short-term rental hosts. With real-time noise monitoring, hosts can rest assured they will be notified before guests get out of hand during their stay. Is Airbnb's 'Guarantee' and short-term rental insurance the same thing? Freeport recognizes the importance of short-term rental insurance for hosts in their community. Unfortunately, like many cities across the U.S., they misunderstand the coverage Airbnb may provide to hosts. Airbnb offers a 'guarantee' to its hosts, but it is not an insurance policy for the home and short-term rental business. Airbnb actually states this directly on their website. The moment a host's Airbnb listing goes live, they have violated their homeowners or landlord insurance contract, as both contracts exclude business activity and leave hosts vulnerable should damage or liability from guests occur. Unfortunately, Airbnb's 'guarantee' is not a sufficient stand-in.
Quote Your Short-Term Rental Today
Interested in a policy to protect you and your business from liability and damage claims? Proper Insurance leads the Nation in short-term rental insurance, with over 100,000 policies written in all 50 states. Backed by Lloyd's of London and exclusive endorsements from short-term rental leaders such as HomeAway and Vrbo, Proper Insurance is built on world-class insurance coverage that meets and exceeds both city and lender requirements.