Airbnb Laws On the Great Plains—What Owners Need to Know About the Short-term Rental Laws in Oklahoma
In the wake of the growing short-term rental industry in Oklahoma, new Airbnb laws have been put into place. Increases in families watching graduation ceremonies at Fort Sill and an overall increase in tourism have led to adjustments in city codes, most of which now require permits in order to operate a short-term rental.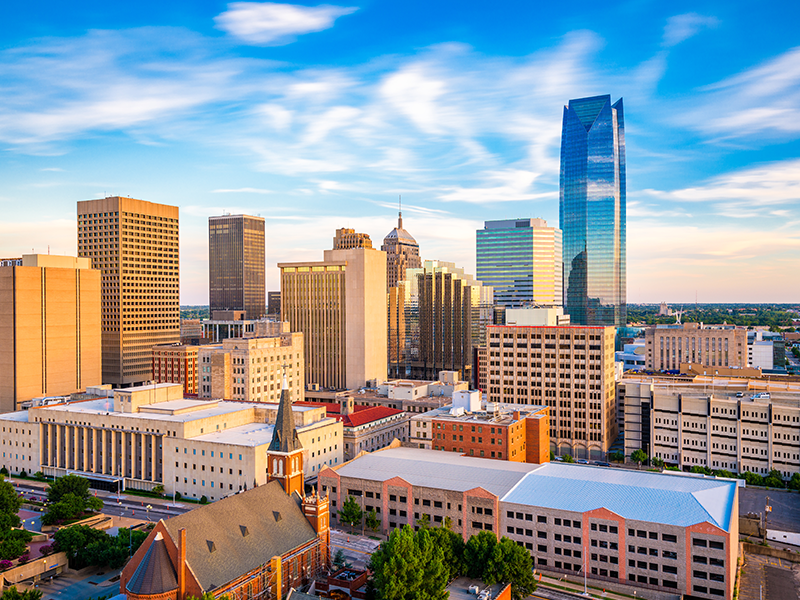 Lawson, Oklahoma updates Airbnb Laws-"Now Requires Licenses
Airbnb Laws in Lawson, Oklahoma have been updated to better regulate the growing industry. Hosts may notice an influx of visitors coming into town to watch the graduation ceremonies at Fort Sill, with families now often choosing to stay in comfy homes over a hotel. This is great for short-term rental business, however, enough concerns were raised for the City Planning Commission to consider adjusting regulations. They hope to preserve the personal feeling of the community by limiting the overturning of traditional homes into nightly rentals. The-¯Short-term rental requirements-¯being considered include the following:-¯
A short-term rental to be considered as a dwelling, portion thereof or accessory dwelling unit that is rented, leased or assigned for tenancy of less than 30 consecutive days.-¯
A required short-term rental license to be renewed annually with an accompanying fee
No persons under 18 may rent a short-term rental
Maximum of two people per bedroom as the total number of guests in the structure-¯
A complete ban on serving of meals to guests or allowing cooking in bedrooms
By addressing short-term rentals concerns, the City hopes you may look at your business in a new light and consider how you can better protect your community while still making a profit.-¯
Oklahoma City Enacts Licensing Policy for Short-Term Rentals-New Airbnb Laws in "the Big Friendly"
Recent adjustments in Airbnb Laws in Oklahoma City now require hosts to register with the city. The Application includes several documents and costs an annual $24 fee to be included with the application. The following are required documents to secure a short-term rental license:
Zoning verification (completed by city staff)
Proof of property ownership (county assessor, mortgage) or authorization from property manager if the applicant is a tenant.
Proof that the property is the primary residence of the host (photo ID, automobile registration, voters registration).
In addition, short-term rentals that are not the host's primary residence must apply for a special exception from the city, and rentals located in the historic preservation districts are limited. Additional information is available on the Oklahoma City website.
Quote Your Short-Term Vacation Rental Today
Interested in a policy to protect you and your business from liability and damage claims? Proper Insurance leads the Nation in short-term rental insurance, with over 100,000 policies written in all 50 states. Backed by Lloyd's of London and exclusive endorsements from vacation rental leaders such as Vrbo, Proper Insurance is built on world-class insurance coverage. Proper's policy covers vacation homes, townhouses, condos, duplexes, cabins, cottages, apartments, and more. With expert vacation rental underwriters, we can tailor a policy specific to your short-term rental property.