How Remote Work is Changing the Short-Term Rental Industry
During the pandemic, people have realized how convenient it is to work from home and enjoy having the freedom to travel but still work. The digital nomad has changed the way many short-term rental owners operate their home because now they're renting for mid-term stays and have created a comfortable workspace for their guests. Remote work is becoming increasingly popular in the rental industry and it's not looking to go away anytime soon.
Operating as a mid-term rental can increase the risk of acquiring a "squatter", it's important to stay informed on this matter to hopefully prevent this from happening to you. It's also important to ensure that you would have correct insurance coverage to assist you through the timely and expensive process of removing the squatter if it did happen to you. In this article you will find: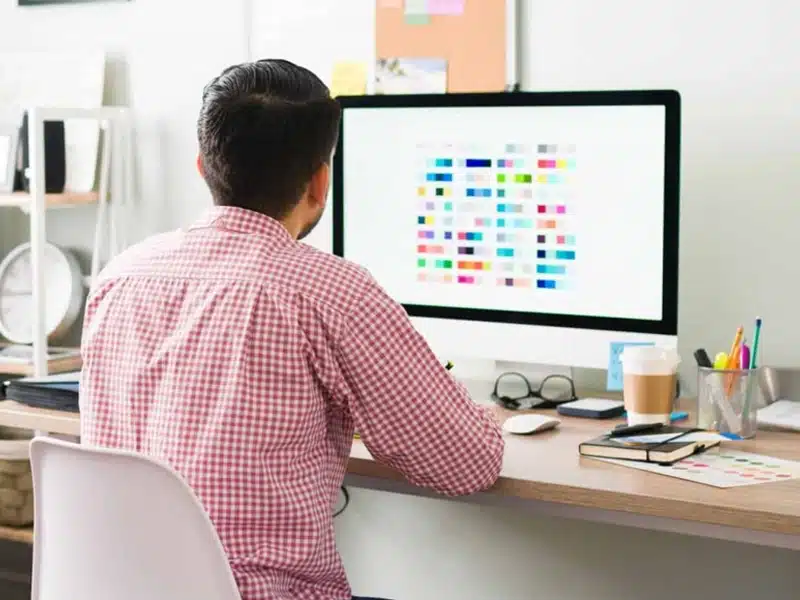 Remote Work isn't Going Anywhere
Almost half of the U.S. population is still working from home. After companies and workers realized how easy and convenient it is to work from home they don't want to return to normal. The Renting Housing Journal wrote that 25% stated that they plan to continue working fully or partially remote after the pandemic. Workers that hardly had vacation time can now travel and work at the same time, living the best of both worlds. These same people also enjoy not driving their hour-long commute every morning and night, giving them more time with their kids or dog.
Employees aren't the only ones benefiting from remotely working, companies can save on office space costs because a majority of their employees don't come into the office. It was also found that workplace stress was vastly reduced with 82% of remote workers reporting lower stress levels. So, while some companies have gone back to in person, there are a majority of companies that are still remote or give their employees the option to continue working remotely.
How Remote Work Has Forever Changed the Rental Industry
The rental industry has seen many new trends within the popular booking seasons, locations, and amenities over the past year. Airbnb reported that the volume of U.S. guests mentioning "remote working" or "working remotely" in property reviews since the pandemic started has nearly tripled from the same period last year. The digital nomad is why. This person isn't your typical tourist guest, they are looking for mid-term stays where they can comfortably do their remote work.
The digital nomad often stays during the slow booking months because they're looking for a relaxing remote location to work from and not during a busy holiday season. Rental owners have loved this because now during the used to be "slow months", are month-long bookings bringing in more revenue. Rentals that are located in small towns or further from the cities have also seen a large increase in bookings. The digital nomad isn't looking to rent in a city because that's where they normally reside, they are looking to escape it. Pre-pandemic most rentals weren't suited for a remotely working guest but now that has changed. Hosts have started including desk space or office room rental and add it into their online listing to attract the specific niche since it has become such a big hit. Continue to read below to learn how to better tailor your rental for the working guest.
Create an Attractive Remote Work Friendly Rental
The digital nomad will be around forever and it's important to make your rental suitable for that demographic to increase your bookings and revenue. Here are a few tips to create a more attractive workspace at your vacation rental:
Check your Wi-Fi Speed. Ensuring that your Wi-Fi is fast and works in all areas of your house is an effort that will be highly appreciated by your guest and they will want to continue working from your rental in the future.
Create a Comfortable Set-Up. Investing in a comfortable chair and desk set-up creates a much more enjoyable workspace. Spending 8 hours in a chair, you need it to be a good one.
Optimal Lighting. No one enjoys working in a dark basement all day. It's important to place the home office in a place that has good lighting or invest in a lamp to lighten the area up.
Pet friendly. Pets are becoming increasingly popular now that people are spending most of their day working from home. Unlike short-term rentals, mid-term rental guests are staying for month-long periods. Being gone for months at a time they are hesitant to leave their furry little friend behind or they can't find a sitter for that long of a period.
Optimize Your Rental Listing Description. Be sure to include photos of the workspace that will be provided at your mid-term rental. In the written description include a list of accommodations that will be available for your guest's stay. It's important to note these items in your description so when the remote worker is searching for a mid-term rental to work from, they will land on yours.
Enhance Your Outdoor Living Area. After spending all day inside working from a desk, your guest will want to get some fresh air and relax on the porch. Typically, remote workers aren't planning on spending the night out doing things, they're more interested in spending a relaxing evening at home after their long day of work.
Make Sure Your Policy Has Squatter Coverage
Tailoring your home to digital nomads means that most likely you will experience mid-term guests staying at your rental. This demographic of guests usually rent for periods longer than a month but shorter than a year. With mid-term guests, it's important to be aware of "squatters".
A squatter is someone that is knowingly and willingly occupying a rental property of another person without authority or permission with the intention of staying or living there. This can be a guest that has stopped paying rent, has a lapsed lease, or breaches the lease in any way. It's important to stay informed on this matter to hopefully prevent this from happening to you and your rental property.
If you are to encounter a squatter at your rental property, you better hope that your insurance has squatter coverage. We can confidently say that there is no other insurance policy that has squatter coverage, and without this you would be left paying for eviction expenses, experience loss of business income, and have to pay any actual expenses caused by the squatter.
Evicting a squatter can take weeks or months and keep in mind that while they are occupying your property, no other guests can stay there. If you have Proper Insurance, the squatter coverage endorsement in our policy will assist you through this timely and expensive process of removing a squatter. If you have reached the point of having to evict a squatter that refuses to leave an Insured Location described in the policy declaration after the agreed rental period has ended, this coverage will reimburse you for the following eviction expenses that you incur:
Necessary, reasonable, and proportionate legal fees payable to a lawyer or other suitably qualified person who has been appointed to you in any civil action in a court of competent jurisdiction to evict the squatter from the Insured Location, and this could cost up to $5,000
Court Costs: up to $800
Sheriff fees: up to $400
Removing a squatter can be a lengthy process and with the squatter occupying your rental without paying and keeping other guests from renting, you can expect a large loss of business income. This is where Proper comes in. Your policy would reimburse you for the following:
$10,000 In Loss of Business Revenue: Proper will pay this amount in any one period for the loss of business revenue as a result of a squatter residing in your rental.
$5,000 in Actual Expenses Incurred: Proper will pay up to this amount in any one period for any actual expenses a squatter has incurred.
Verify Your Insurance Coverage Today
Interested in a policy to protect you and your business from liability claims? Proper Insurance is the nation's leading short-term rental insurance provider protecting homes in all 50 states, replacing inadequate Homeowners/Landlord policies. Their comprehensive coverage meets or exceeds standard short-term rental requirements with $1M Commercial Liability (CGL) and unmatched protection for your property and revenue. Additional custom coverages include guest-caused theft/damage, amenity liability (bikes, kayaks, hot tub, etc.), bed bugs, fleas, squatters, and more.
Proper's policy covers vacation homes, townhouses, condos, duplexes, cabins, cottages, apartments, and more. With expert vacation rental underwriters, we can tailor a policy specific to your short-term rental property.