5 Areas in Your Vacation Rental You Should Check Regularly [Updated 2022]
Every vacation rental owner understands how important it is to make their property stand out. Not only do you have to offer great amenities in order to maximize revenue, but you also need to make sure they are up to par each time you are having guests. This checklist will help you ensure the safety and security of your vacation rental: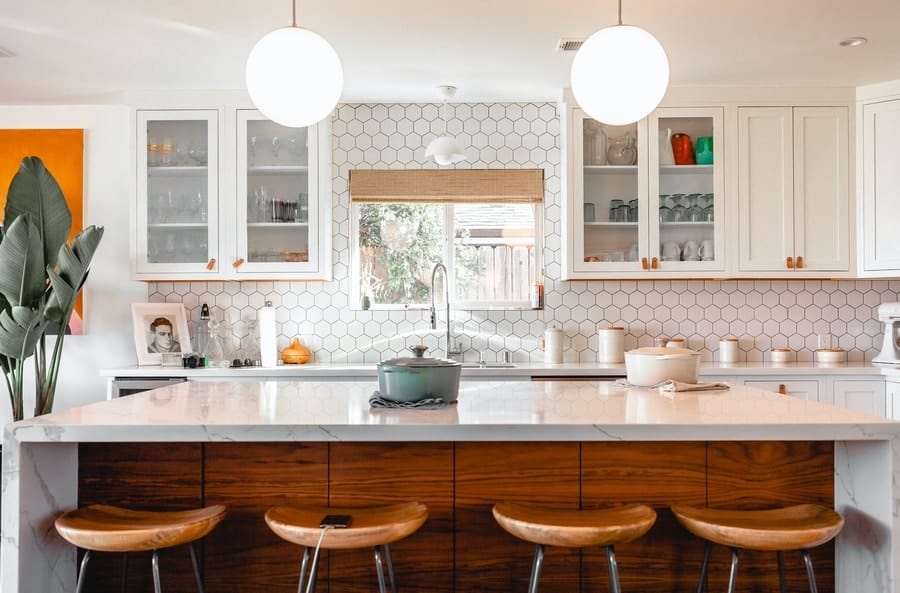 AC, Heating, and Kitchen Appliances
A faulty HVAC system can really inconvenience renters and lead to bad reviews. The best way to avoid issues with heaters and air conditioners is to perform routine maintenance checks. Instead of offering refunds to visitors because they had to endure uncomfortable temperatures, it may be cheaper to pay a professional to service your HVAC system on time.
You should clean the exhaust duct on the dryer at least once a year and you should regularly inspect the hose on the washing machine. If there are fuel-burning appliances in your rental, you should have them professionally serviced every year.
Bedroom Checklist
Quality bedding is a must in every vacation rental. You need to make sure your guests have an inviting, clean, and comfortable place to sleep. Before your guests arrive, make sure to clean the mattress covers, sheets, pillows, and pillowcases. Deep clean comforters and blankets regularly.
Check whether all the alarm clocks and reading lamps are working. Also, make sure there are enough clothes hangers in the closet.
Bathroom Checklist
If you want to make a great first impression, make sure to provide bathroom amenities. For instance, you can stock the bathroom with high-quality shampoo and conditioners.
Empty out trash cans in bathrooms (as well as bedrooms and the kitchen) before your guests arrive. Stock up on cleaning supplies ahead of the holiday season.
Smoke Alarms and Carbon Monoxide Detectors
According to the EPA, there should be at least one carbon monoxide detector on each floor of a building. There should be a smoke detector on every level of the property, in all stairwells and hallways, and inside each bedroom.
According to the NFPA, you should replace smoke alarms every ten years. As for carbon monoxide detectors, replace them every seven to ten years. Make sure there are fire extinguishers near all stoves and fireplaces in your rental and inspect them regularly. The average shelf life of a fire extinguisher is five years, so be sure to replace them on time.
Security and Technology
The safety and security of your guests are of top concern. However, ensuring their safety and security is not so easy if you are not around – unless you get the right upgrades.
Smart home devices make this task much simpler. Smart key locks, thermostats that can be programmed remotely, and motion detectors are great solutions for vacation rentals.
However, even though guests will certainly appreciate you thinking of their safety, they may not be so comfortable with cameras and noise detectors. To protect the privacy of your guests, you can get NoiseAware for your rental.
This tool will allow you to coordinate all tasks that have to do with the safety, quality, and cleanliness of your property. By improving your scheduling efficiency, it will help you avoid missed checks and repairs.
Quote Your Short-Term Vacation Rental Today
Interested in a policy to protect you and your business from property and liability claims? Proper Insurance leads the Nation in short-term rental insurance, with over 100,000 policies written in all 50 states. Backed by Lloyd's of London and exclusive endorsements from vacation rental leaders such as HomeAway and Vrbo, Proper Insurance is built on world-class insurance coverage. Proper's policy covers vacation homes, townhouses, condos, duplexes, cabins, cottages, apartments, and more. With expert vacation rental underwriters, we can tailor a policy specific to your short-term rental property.
Guest Post written by Rebecca
I'm Rebecca, a translator and avid traveler, a bookworm and horror flick enthusiast. My job has given me the amazing opportunity to travel to dozens of countries around the world, and writing on Rough Draft gives me a chance to showcase some of them.