Top 3 Questions to Ask Your Broker about Short-Term Vacation Insurance [Updated 2023]
Did you purchase a new home intending to use it primarily on Airbnb and occasionally for personal use? As a new short-term rental host, you may believe that your homeowner's insurance is sufficient since you'll be living there part-time.
This is a common misconception as many hosts, even veteran hosts, don't realize that modifying the use of your vacation rental beyond strictly personal use requires some major modifications to your insurance. If you're renting your home online, specialized commercial insurance is needed in most cases to ensure adequate protection.
In this post, you will learn the three important questions to ask your broker involving the following areas: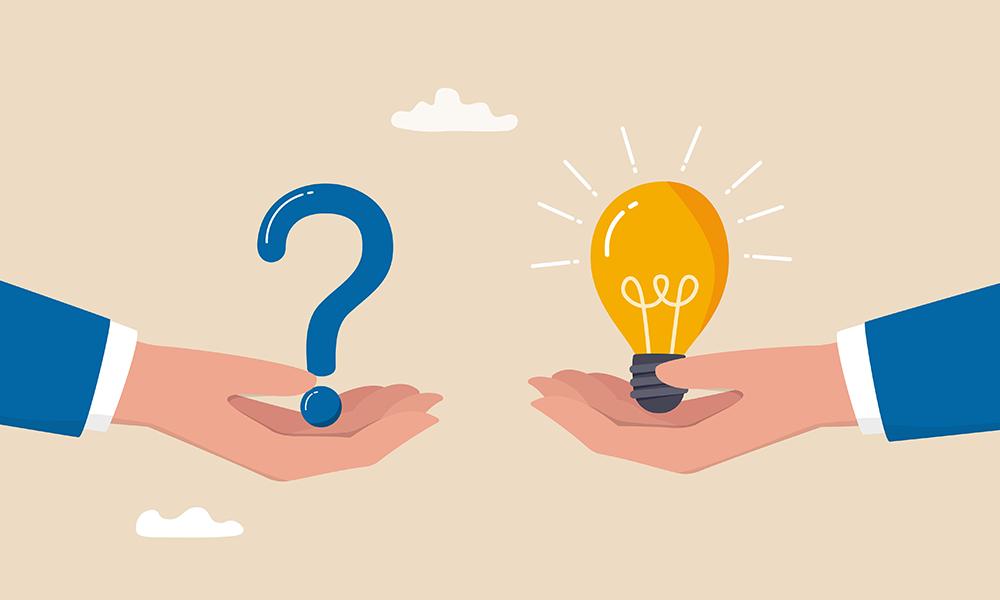 Insurance…Complicated? Don't Worry, We Have the Answers!
We know that insurance is already complicated and gets harder when a home becomes a bit more than…just a home. This is where insurance professionals, such are your local insurance brokers or agents, can be invaluable in determining the proper policy for your particular exposure.
With the ever-changing landscapes of occupancy types, rental platforms, and regulations, it can be tough for even the most dedicated professionals to keep up. So, while it's your broker's job to prescribe the best policy and identify any pitfalls in your contract, they can only do so if they fully understand:
How you're using the property
What type of risks you and your property are exposed to
What types of risks you're willing to 'self-insure'
Once they have this information, they can thoroughly investigate and find an appropriate policy for you. But, given the unique risk of short-term rentals, there is a lot to consider. As Proper Insurance specializes in this type of insurance, we've put together some best-practice questions to help you and your broker narrow down your policy options and limitations as quickly as possible.
Note: Not all policies are created equal and it's important to understand that insurance companies exclude certain coverages, and when they do, it's not because it's standard, it's because they don't want to pay for claims associated with certain causes of loss. You just want to make sure you have the right policy for your use and that the risks short-term rentals need coverage for aren't excluded.
Do You Have An Online Listing?
Often the easiest way to help your broker understand how you are using your property is to simply send them a link to your online listing. A lot can be lost in translation and this approach lays to rest any question of how your home/business is being advertised and ultimately rented. In insurance, these nuances matter.
Copy the link to your Airbnb, Vrbo, etc. into an email and send it to your broker. Ask them to send it to the underwriter for your policy and obtain written confirmation that your policy covers this type of exposure.
Damage, Theft, & Vandalism
This is one of the first places many standard policies fall short when you switch to short-term rentals, particularly when it comes to damage, theft, and vandalism caused by guests.
What if my guests throw a party and damage your rental or something goes missing? In a situation like this, you would call your agent to file a claim, but it's important to note that this claim is not the same as theft or vandalism by way of a break-in of your home. That kind of claim would fall under a completely different section, and you need to know how your policy defines coverage.
The difference between break-ins and guests who already have entry is defined by a key exclusion in nearly all homeowner's policies. This exclusion is called "Property Entrusted to Others." In brief, this exclusion states that 'theft' or 'vandalism' coverage is excluded IF the property is entrusted to someone else (i.e. you give them the keys).
We recommend that you pull out your insurance policy or quote, send your agent an email, asking the following question verbatim, and request that they respond with a written answer from your policy underwriter:
1) If I regularly entrust my property/home to a paying Airbnb/Vrbo short-term rental guest for 3 days, and that guest throws a party and vandalizes, damages, or steals my property, do I have property coverage to the limits of insurance?
Now, what makes this question different from simply asking if you have coverage for your short-term rental? The differences are the words regularly, entrust, Airbnb, short-term, guest, 3 days, damage, etc. We have to be specific in insurance as it all comes down to the way these coverages are defined in the policy.
Assault and Battery
A claim many hosts don't consider is assault and battery. Let's go through a potential scenario. We know that guests drink on vacation, whether or not you provide complimentary drinks. As the music gets louder and your guest gets rowdier, your neighbor decides to come over to request they keep things down, at which point your guest assaults the neighbor. Far fetched? Not entirely. In fact, we've seen this more than once in the short-term rental world. Yet, assault and battery are common exclusions on standard use policies.
It's important that you talk to your agent about these scenarios. You're running an Airbnb and giving guests access to your property, and you are ultimately held responsible for their actions:
2) If I entrust my property/home to a paying Airbnb/Vrbo short-term rental guest for 3 days, and that guest assaults another person who then sues me, do I have liability coverage?
Remember, by operating a rental you are openly inviting guests into your home and community. By doing so, you open yourself up to liability as a result of your guests' actions. Fire, theft, and assault could all be seen as negligence and thus a lawsuit. This is why insurance exists, just make sure your policy covers this risk.
Invasion of Privacy
A third example commonly overlooked by hosts is the invasion of privacy. Let's say your guest gets to your property after dark and has trouble finding the correct address, and accidentally walks into your neighbor's house. Your neighbor could turn around and sue you for an invasion of their privacy.
Likewise, if you were to simply mix up the checkout time and walk in on your guests before they had left your property, they could sue you for invasion of privacy just as easily.
Coverage for invasion of privacy is not typically included in standard policies but if you're going to rent your home out and actively participate in the hospitality industry, you'll want to make sure you have coverage for this.
Again, now's the time to discuss these scenarios with your current agent and determine if you'd be properly covered.
3) If I entrust my property/home to a paying Airbnb/Vrbo short-term rental guest for 3 days, and that guest sues me for invasion of privacy, do I have liability coverage?
This question actually addresses another concern as well and that is 'off-premise' coverage. You see many policies don't cover liability off of your premise or beyond your property line. So, if you're sued for an event that happens off your property, there would be no defense in court. An example of this would be if your neighbor's dog bit your guest while they were walking down the street. It didn't happen on your property but if your guest decides to sue you on the grounds that you promised a safe stay, you would want to make sure your policy would respond.
Upgrade Your Insurance Coverage Today
It can be tough to know what your policy covers without going through each possible scenario but that's why insurance professionals are here to help. For these particular claims, a good place to start is with your current insurance agent. Send them these questions and see what they have to say, just make sure they're getting the answer in writing from the underwriter of your policy.
If you still have questions or would like to compare your current policy to the custom short-term rental policy offered by Proper Insurance, give us a call at 888-631-6680 to receive a comprehensive coverage comparison or submit an inquiry form to receive a quote.