Everything You Need to Know About Airbnb laws in Florida Municipalities
Draft Within the last few years numerous Florida cities and counties have enacted additional Airbnb laws and regulations to better monitor the short-term rental industry that is booming in the state. Florida remains the number one destination for short-term vacation rentals, with Miami Beach being the top destination in the country. Most cities will require hosts to register their property with the city or county and pay appropriate resort taxes. Full breakdown of laws and regulations can be found below.
Palm Beach County Approves Additional Tax Registration Airbnb Laws
Miami Beach Short-Term Rental Laws
Orlando Amends Airbnb Laws
Fort Pierce Airbnb Laws That Hosts Need to Know
Hollywood, Florida Enacts New Airbnb Laws to Balance Community Concerns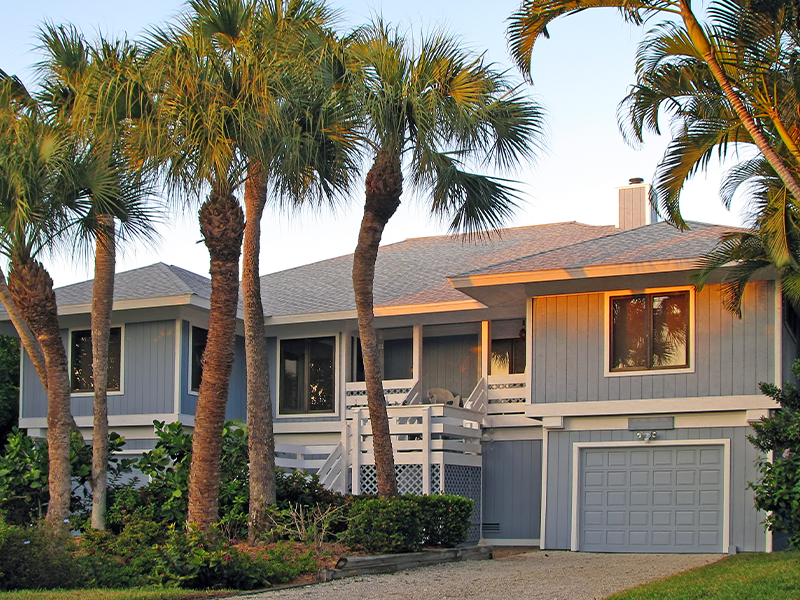 Palm Beach County Approves Additional Tax Registration Airbnb Laws
As of 2019, Palm Beach County in Florida has adopted additional Airbnb laws to better document short-term rentals in the area. All rentals must submit an application and be approved by the county before rental service. The application includes:
A Business Tax Receipt account number
Tourist Development Tax account number
The Business Tax Receipt and Tourist Development Tax account both can be registered through the Palm Beach County website. To register, hosts will have to provide proof of identity, and the property control numbers for each listing property-"which can be located on the county tax collection website. Owners must pay taxes based on the occupancy of their rental monthly. If no rental activity occurs in a given period, owners must still submit a tax return to the county showing no activity.
Restrictive Airbnb Laws in Miami Beach-Here's What You Need to Know
Despite the restrictive Airbnb Laws enacted by Miami Beach, it remains the number one destination spot for short-term rentals. The rental business is booming with just under 8K rentals during quarter two of 2022. If your short-term rental is part of that 8K, here is what's required in order to maintain good standing according to the city ordinance:
Proper zoning authorization and approval
A certificate permitting the use of the property as a short-term rental
Compliance with all fire and safety codes
In addition, the city ordinance limits the areas within Miami Beach the number of times a rental can be leased in a seven-day period. No unit may be rented more frequently than once every seven days. While these regulations are restrictive, the market isn't slowing down in Miami Beach, and offers a huge opportunity for short-term rentals.
Orlando Amends Airbnb Laws-Now includes Property Registration Requirements
As of July 1st, 2018, Airbnb laws have been amended to allow short-term rentals in the city with a permit. In order to register your short-term rental and receive a permit, you will need to provide the following information:
The city resident applying for the Home Sharing Registration (registrant) must live on site and be present when hosting guests.
Registrant must provide two forms of proof of residence to establish primary residency.
Registrant must verify the total number of bedrooms on the property and how many will be devoted to home sharing, as only 50 percent or less can be devoted to hosting guests.
Only a single booking is allowed at one time.
If within a mandatory home owner association (HOA), an approval letter is required from your HOA with your registration.
If registrant is not the property owner, they must provide notarized permission from the landlord or owner to operate.
Hotel/motel taxes are to be collected from guests. Airbnb automatically collects these taxes, however Vrbo and other listing sites may not, and it is the host's job to collect.
Registrant is required to apply online, as well as paying an annual fee of the following:

First year – $275
Each year after –

$100, if owner lives on the property
$125, if non-owner occupied property
Other restrictions laid out in the city ordinance include a guideline for online advertising, such as on platforms like Airbnb and Vrbo. All listings and advertising must include the rental permit number. To register with the City of Orlando, visit their website and provide the appropriate documentation.
Airbnb Laws and Regulations in Fort Pierce, Florida That Short-Term Rental Hosts Need to Know
Fort Pierce, Florida had finalized additional Airbnb laws and regulations as of July 14th, 2021. These laws seek to balance community concerns and short-term rental advocates. To operate a short-term rental, an owner must be aware of the following:
Adherence to all fire and safety codes, including the requirements of the smoke and carbon monoxide detection and notification system
If a rental contains a pool or hot tub, it must conform to the Residential Swimming Pool Safety Act, Chapter 515
Owner and local service emergency information must be available to guests, including either a provided landline or cell phone with the ability to call 911
An owner may designate a property manager or responsible person to manage the rental unit. This person must reside on the property while it is being let to guests
All short-term rentals are required to hold a permit with the City of Fort Pierce, and a Business Tax Receipt (BTR)
Additional information can be found on the Fort Pierce website.
Airbnb Laws Hosts Need to Know in Hollywood, Florida
As of January 20th, 2021, new Airbnb laws have taken effect in Hollywood, FL. Many of these laws come at the behest of community concern, given the increase in tourism to the city. Short-term vacation rentals will now have to
Short-term rentals are subject to parking limitations and trash container requirements
All short-term vacation rentals are required to hold a license with the city of Hollywood.
A designated agent available 24/7 to respond to issues and complaints that may occur at the property
A noise monitoring system at the property
A certificate of insurance coverage to cover liability for injury or harm to occupants and other invitees
Hollywood specifically requires hosts to secure and provide proof of appropriate coverage for their Airbnb and encourages hosts to make sure they have the right policy, as "a standard homeowner's or renter's insurance policy may not necessarily provide such liability coverage" as defined in the ordinance. Additional information can be found on the Hollywood, FL website.
Quote your Short-Term Vacation Rental Today
Interested in a policy to protect you and your business from liability and damage claims? Proper Insurance leads the Nation in short-term rental insurance, with over 100,000 policies written in all 50 states. Backed by Lloyd's of London and exclusive endorsements from vacation rental leaders such as HomeAway and Vrbo, Proper Insurance is built on world-class insurance coverage. Proper's policy covers vacation homes, townhouses, condos, duplexes, cabins, cottages, apartments, and more. With expert vacation rental underwriters, we can tailor a policy specific to your short-term rental property.